The Strange Way Vanessa Hudgens Met Her New Boyfriend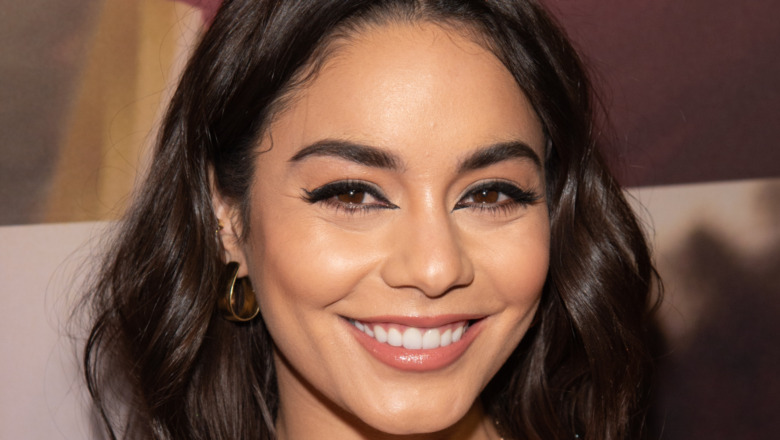 Shutterstock
Vanessa Hudgens has been sporting this glow — and it has nothing to do with a new skin regimen. The Princess Switch actor has a new man in her life and he is drop-dead delectable. Hudgens hinted that she may be dating in an Instagram post in November 2020, and that very night the Daily Mail spotted her cozying up to Cole Tucker, an MLB athlete. The two remained private about their relationship status until Hudgens revealed that they were dating in a Valentine's Day social media share where they locked lips and effectively staked their claim on each other.
Who is the lucky guy? This time around, Hudgens is dating a hunk who's eight years younger than her. People got the scoop on the baseball player and dished that he was from Phoenix, Arizona. He made his baseball debut as a shortstop for the Pittsburgh Pirates in April 2019. However, there's so much more fans want to know about the couple, who are not afraid to pack on the PDA. For instance, where did they meet? Was it love at first sight? Here's what we know about Hudgens and Tucker's sweet romance so far.
Vanessa Hudgens and Cole Tucker met very randomly
Vanessa Hudgens and Cole Tucker make such a cute couple, and fans are dying to learn the inside scoop. The actor talked to Entertainment Tonight and dished some juicy details about how they met and how she feels about him. "Me and Cole met on a Zoom meditation group. Very random, yes," Hudgens cooed in the interview, before adding, "Zoom, you've got to love it." Those who follow the High School Musical alum know that she previously dated Austin Butler for nine years before they broke up. However, Hudgens seems to have found love again, and she positively gloated in the interview.
Hudgens gushed about how well she and Tucker are suited to each other. "He's just kind of perfect for me. I am [happy]. I really am," she divulged. She also voiced how conscious gratitude has made an impact in her life. "I think that it's also so important to stay grateful for everything that you have in life. I've been making that a priority, and I feel like it's just been making magic happen all the more," she shared. Here's to many more magical moments for the couple, especially random ones.