Bachelor Alum Ashley Spivey Shares Exciting Life Update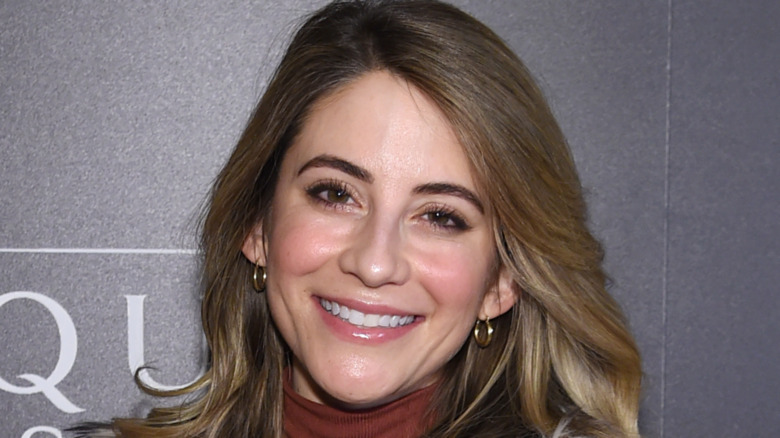 Jamie Mccarthy/Getty Images
The following article includes mention of pregnancy loss.
OH BABY! "Bachelor" alum Ashley Spivey and her husband, Steve Hunsberger, are expecting a bundle of joy later this year!
The reality star took to Instagram on April 21 to share the good news. Along with two ultrasound photos, Ashley penned the caption "Plot twist," followed by the pregnant woman emoji. "As y'all all know, I just went through the IVF process and we had decided to freeze the embryos to give my body a little more time to rest. We planned on transferring in May but I should have known, as with many parts of my life — if you want to make God laugh, tell him your plans," she continued.
She went on to add that though it was "still very early," six weeks and six days to be exact, she simply couldn't keep quiet about the good news. Keep reading to learn more about Ashley's journey to motherhood and the heartache she has endured getting to this very moment in time.
Ashley Spivey's quest to motherhood has been marked with loss
Former "Bachelor" contestant Ashley Spivey has not been shy about her struggles to become a mother. 
As reported by Us Weekly, Ashley tragically suffered two prior pregnancy losses. The first loss occurred in May of 2019 and the second took place in November of 2020 when she a lost a son named Christopher James "CJ." Alluding to both of those losses, Ashley confessed in her surprise Instagram post that she is "scared," "nervous," and still "overjoyed by the good news. "This is my reality and I don't want to have to stay silent about it because of taboos or fear of jinxing it," she declared.
She also went on to explain that though the baby's due date is technically December 9, 2021, it has been recommended by her medical team that she deliver at 37 weeks. "That means this lil seed baby will arrive sometime between the days that my Dad and CJ died. It's like they knew I needed something to get me through November," she wrote.
Congrats to both Ashley and her husband, Steve Hunsberger, on the wonderful news!