Basketball Wives: Who Is Jennifer Williams' Ex-Husband?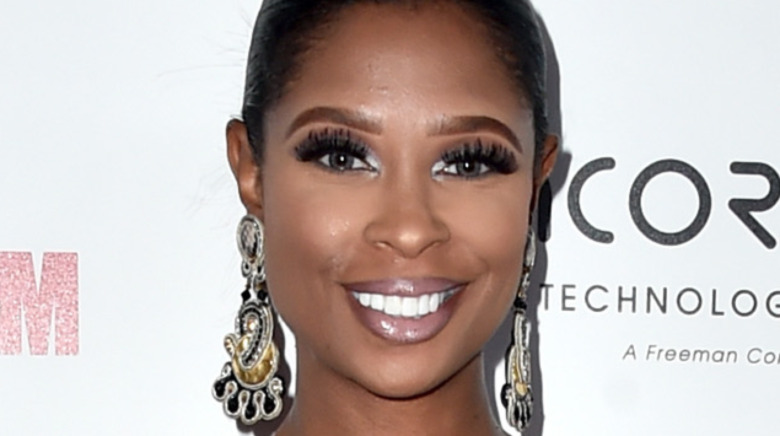 Alberto E. Rodriguez/Getty Images
"Basketball Wives" star Jennifer Williams is no stranger when it comes to airing out her dirty laundry on national television — even the demise of her marriage to her now ex-husband Eric Williams. Lest we forget the infamous moment when Eric proceeded to throw water in his wife's face on national television. Ay yi yi. 
During a candid interview with Essence in 2011, the reality star confessed that she felt as though she didn't know who her estranged husband was anymore. "Between his actions and what he's been saying on Twitter, I don't really know who he is right now. He's just a different person from the one I know. I feel like he's falling off the deep end, and I'm like, you can't be that bitter about what's going on. The stuff he's been saying has been outlandish and I'm just wondering when the real Eric is going to come back," Jennifer divulged.
The couple did eventually divorce in 2011, and according to Celebrity Net Worth, Jennifer was awarded a whopping $30 million in the divorce settlement. So who is the real Eric Williams and what is he up to in real time? Keep reading after the jump to find out!
Eric Williams says he is now unhoused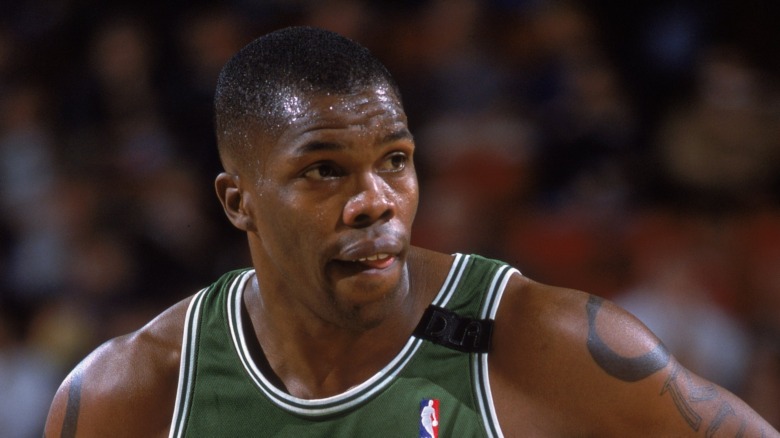 Otto Greule Jr/Getty Images
According to Proballers, former pro basketball player Eric Williams served 12 years in the NBA playing for the Boston Celtics, Denver Nuggets, Cleveland Cavaliers, New Jersey Nets, and Toronto Raptors before his career eventually fizzled out. During that time, Celebrity Net Worth reports that the basketball star amassed a healthy net worth of almost $40 million.
In 2014, however, Eric shocked the masses when he wrote a letter to the Colorado court system claiming that he was broke, destitute, and unhoused, as reported by TMZ. In an effort to explain why he was not present a child support hearing for a son he fathered with Tavia Serena Cannon and allegedly owes $24K in unpaid child support to, Eric claimed that a "court-ordered citation for me to appear was not delivered to my home address as I have no home." He went on to add that he was currently in the "rebuilding stages" of his life but currently had no means of employment, no way to travel, and no money for an attorney.
It's now reported that the former NBA star is worth a negative $100,000.