Who Is Jaime Pressly's Ex-Husband, Simran Singh?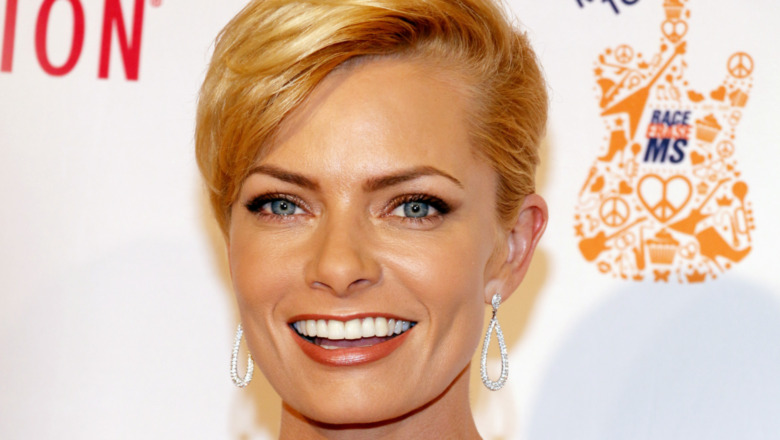 Shutterstock
Jaime Pressly has an extensive list of impressive film and television credits attached to her name, but perhaps her most iconic role was portraying saucy ex-wife Joy Turner on "My Name is Earl." That performance nabbed her an Emmy win in 2007, and a Golden Globe nomination in 2008, per IMDb.
Although the actor has shone in films such as "Not Another Teen Movie" and "I Love You, Man," she decided to step away from movies to focus on TV projects with working hours that allowed her to spend time with her children, per Raise. Pressly was pregnant with twins while working on the show "Mom," where she played a mother and recovering addict named Jill. (She also has a teenage son, Dezi, with ex-fiance Eric Cubiche.)
The father of Pressly's twins is her longtime partner Hamzi Hijazi. As the actor told Raise in May 2020, the two have an unconventional relationship. "Hamzi and I are not married, but I call him my husband and he calls me his wife."
Prior to that relationship, Pressly was married to Simran Singh. As reported by E!, the two tied the knot in Malibu in September 2009. But the couple had split by February 2011, and Pressly addressed the short marriage. "We fell in love quickly. We got married very quickly," she told Extra at the time. "It didn't work out the way we wanted it to. There's nothing more to it."
So who exactly is Pressly's ex-husband?
Jaime Pressly's ex is well-connected in the industry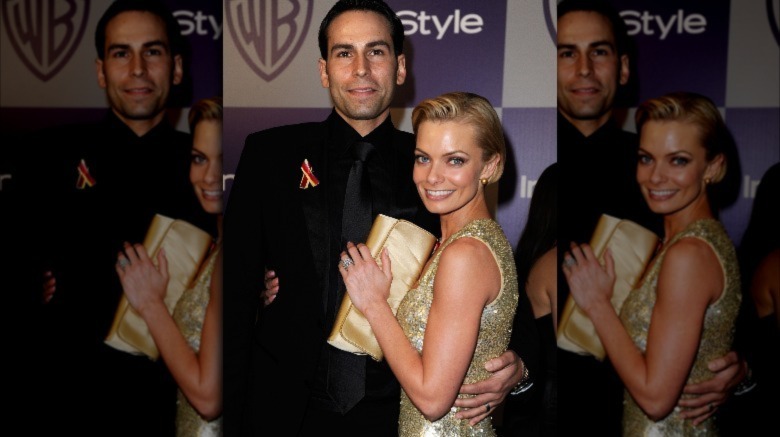 Kevork Djansezian/Getty Images
Jaime Pressly's ex-husband is Simran Singh, a successful entertainment lawyer who is deeply entrenched in the industry. According to Singh's bio, he worked at Universal Music before opening his own law firm, Singh, Singh & Trauben. He may not be a household name, but Singh has represented many notable names in the industry, including Missy Elliott, Daddy Yankee, Anuel AA, and Tyga, per Billboard, where he has often been named to the outlet's list of top lawyers in the industry.
On the heels of Daddy Yankee's appearance on the international smash-hit "Despacito," Singh helped broker a deal for the Latin artist to record "Con Calma" with Katy Perry. "This is an opportunity for Katy to appeal to a new audience, and open up markets in countries around the world," Singh told the Los Angeles Times in May 2019. "Everyone's benefiting from the cross-pollinating." Daddy Yankee is one of many of Singh's Latin music clients. "I am most proud [of] representing the movement of Latino music culture," he told Billboard in 2019.
Singh not only represents his clients for deals, but imparts knowledge on them. Ozuna mentioned his lawyer while speaking to Billboard in January. "I learned a lot from Sim [Simran Singh], my attorney. He's like a dictionary," the "Adicto" singer said.
The lawyer has also served as a producer on television projects. As covered by Deadline, Singh was one of the executive producers on Netflix's Selena: The Series biopic show.