Thomas Brodie-Sangster Has A Surprising Connection To Hugh Grant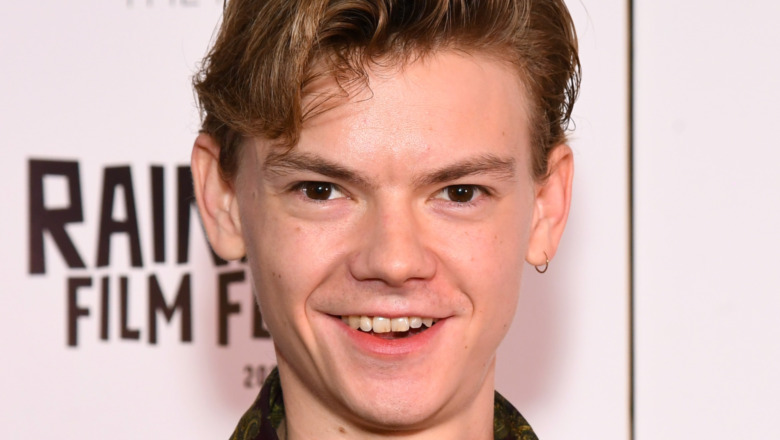 Dave J Hogan/Getty Images
We all know Thomas Brodie-Sangster as Sam from "Love Actually," the little boy who recently lost his mother and had a huge crush on his American classmate. Though Sam will always be a tween in the eyes of "Love Actually" fans, the movie was released in 2003, and today, 18 years later, Brodie-Sangster is a full-grown man. In fact, he most recently played chess pro Benny Watts in Netflix's "The Queen's Gambit."
In addition to "Love Actually" and "The Queen's Gambit," Brodie-Sangster has been busy. He's been in some iconic films and television series, like playing Ferb in Disney Channel's "Phineas and Ferb." He was Jojen Reed in HBO's "Game of Thrones," and he played Newt in the "Maze Runner" film franchise.
Being an actor since childhood can be rough, but Brodie-Sangster seems to have a good head on his shoulders about his early and enduring fame. In a February interview on "This Morning," per the Daily Mail, he said, "It's a strange life to lead as a young person, it was a life I loved, a life of adventure, and I kept somewhat grounded and relied on my friends and family," Brodie-Sangster revealed. "I'm still riding the wave."
And looking back on the actor's breakout role in "Love Actually," it turns out he has an interesting connection to his co-star, Hugh Grant.
Thomas Brodie-Sangster and Hugh Grant are actually related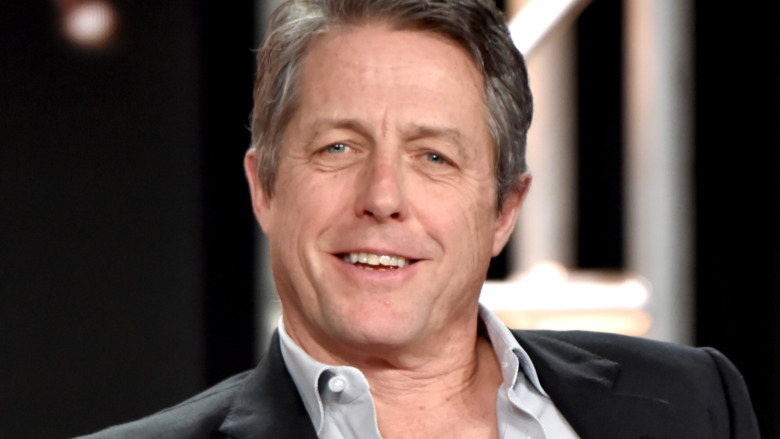 Jeff Kravitz/Getty Images
"Love Actually" features an ensemble cast featuring Emma Thompson, Keira Knightley, the late, great, Alan Rickman, Colin Firth, Laura Linney, Chiwetel Ejifor, Liam Neeson, Bilbo Baggins (er, we mean Martin Freeman), Rowan Atkinson, and Hugh Grant, to name just a handful of the stars who appeared in the film. And Thomas Brodie-Sangster is related to the Prime Minister of the movie, Hugh Grant! 
Grant and Brodie-Sangster are second cousins once removed, per IMDB. According to the outlet, "Grant's maternal grandmother, Margaret Isabel Randolph, was the sister of Brodie-Sangster's maternal great-grandmother, Barbara May Randolph."
What we want to know is if Grant and Brodie-Sangster knew they were related when they were filming "Love Actually." As it turns out, one of them did know about their familial connection, and it's a fond memory.
The Times of India reported that Brodie-Sangster said, "He didn't know. I said, 'Apparently, you are my uncle or my cousin or something.' Then he kind of remembered my mum and uncle. So for the rest of the shoot, he went round saying: 'Hello cousin.' That felt quite cool," Brodie-Sangster added. Can you see the family resemblance?