The Real Meaning Behind 'Big Purr (Prrdd)' By Coi Leray And Pooh Shiesty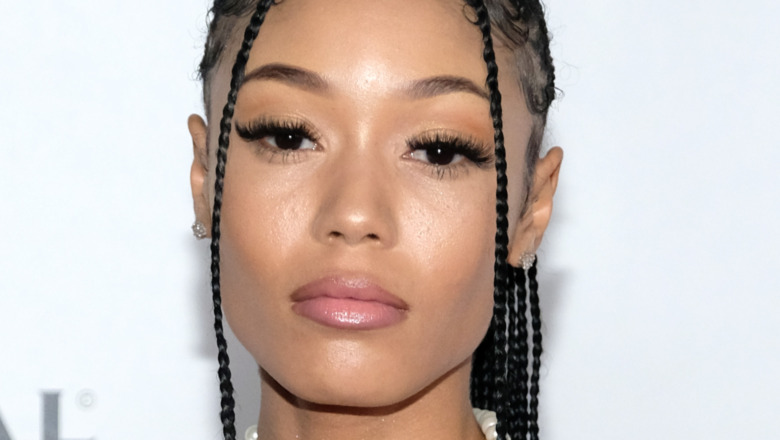 Sarah Morris/Getty Images
"Big Purr (Prrdd)" proved to be a huge hit for rapper Coi Leray. It was the New Jersey artist's first collaboration with rapper Pooh Shiesty amid huge success from his breakout track "Back in Blood," via Genius. Thanks to TikTok, "Big Purr (Prrdd)" had already generated a buzz ahead of its March 2021 release after Leray posted a snippet of the song in February, via Revolt. 
However, following the catchy track's release, Leray sparked a feud with rapper and social influencer Rolling Ray over the use of the word "Purr", via Hot New Hip Hop. Ray had been credited by many on social media for being the first to coin the phrase. As a result, the "Catfish" star took to Twitter to call Leray out. "First of all, I'm not big 'purr.' It's not 'purr.' I'm big 'prrr,'" Rolling Ray said. "It's a difference. Stop playin' with me." Leray, who had just gotten into a public back-and-forth when her "Love and Hip Hop" star dad Benzino responded to Ray after he made mention of her family feud. "Now n****s wanna bring my dad in it," she tweeted, via The Shaderoom. "Misery loves company!! ANYWAYSS IM ONLY DOING S**T THATS GONNA MAKE ME ELEVATE !! B***H !!!"
But their beef over the song was far from over. The following month, Ray responded by releasing his own ripoff version of the song, via Hot New Hip Hop. After Ray's version reached No. 48 on the Top Hip-Hop/Rap Songs, Leray threatened legal action.
'Yeah, he call me big purr'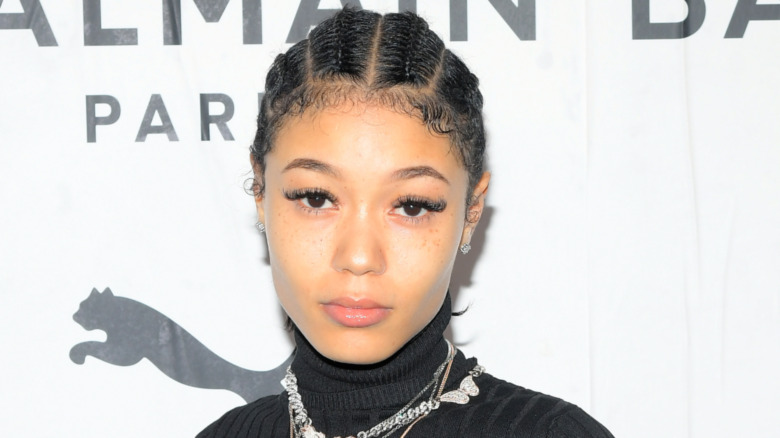 Charley Gallay/Getty Images
It's Coi Leray's standout line ahead of Pooh Shiesty's verse that helped to make "Big Purr (Prrd)" a popular choice among music streamers. "Yeah, he call me big purr (Blrrd, blrrd) / Come make that p***y purr (Blrrd, blrrd)," Coi Leray raps ahead of Pooh Shiesty, via Genius. The two lines made the song more recognizable to listeners and helped Leray go viral with her new track, via Revolt. 
"The SRT make her get wet, play in that cat while I switch gears / You keep on running from these back shots, pull them tracks out, b***h, come here," Pooh Shiesty raps after Leray's racy intro. From the song's first few lines its clear what this song is about. Leray had already branded herself on social media by confidently boasting her sexuality through twerking and lingerie videos. 
The song helped Leray break onto the Hot 100 and deemed her April's R&B/Hip Hop Rookie of the Month, via Billboard. Leray was riding high with rising popularity from "Big Purr" and her Lil Durk assisted track "No More Parties", via Lakes Media Network. "My label is happy, my fans are happy and the world is starting to know me for me and who I am as an artist," Leray told Essence in April 2021. "It feels like I'm getting closer to being a major, major superstar."