Lamar Odom Has Something To Say About The Kardashian Curse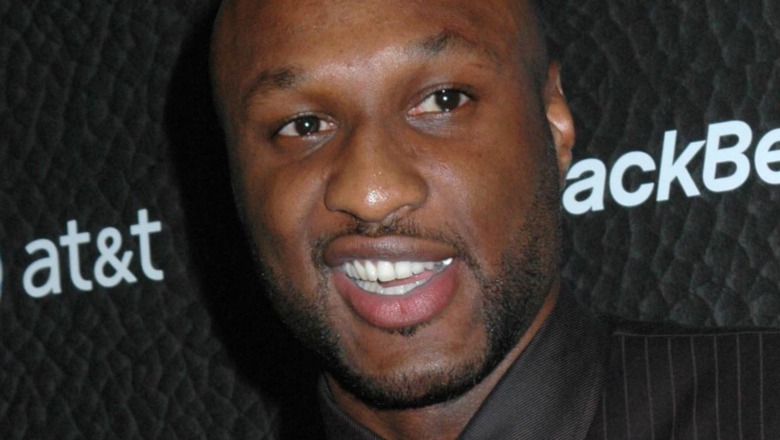 Shutterstock
Lamar Odom and Khloe Kardashian's marriage played out on "Keeping Up With the Kardashians," and viewers also saw the famous middle sister pause their divorce proceedings so she could be by his side during his drug overdose in October 2015, according to People. "Khloé never left my side. She didn't shower for days," Lamar wrote of his ex-wife. "Kim's resiliency was incredible too. They put chairs together for her to sleep across at night."
Although Lamar and Khloe are no longer together, he loves reliving the happier times of their marriage. In March 2021, he caught a "Khloe & Lamar" marathon on E! and took a trip down memory lane on Instagram. "This is the Lamar & Khloe marathon so I just wanted to give a shout-out to E! for giving me the opportunity, a shout-out to my ex-wife, Kris Jenner, [to] Kim for giving me the opportunity to cross over," he said. "I'll never forget the day I got married on TV," he added. "I get a little bit emotional watching it."
The former basketball player said he's "lucky" to even be associated with the Kardashians, according to Page Six. So what does Lamar think about the so-called "Kardashian curse?" Keep reading for more details.
Lamar Odom knows what it's like to be followed by cameras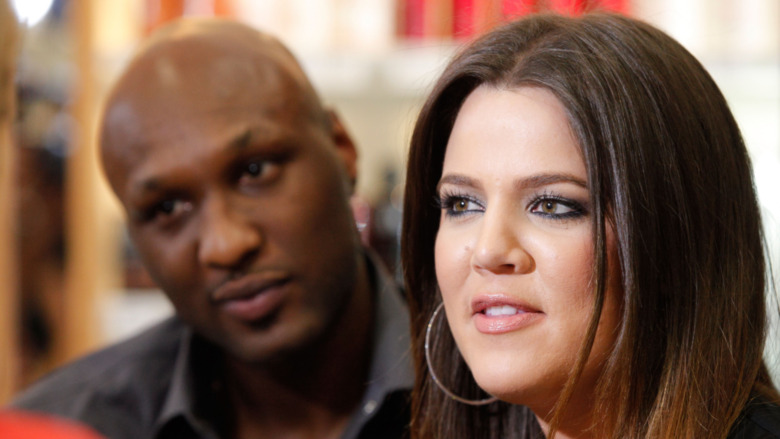 Imeh Akpanudosen/Getty Images
Lamar Odom knew what he was getting into when he married Khloe Kardashian in 2009, and did not seem fazed to have cameras following their every move. According to Page Six, he said people are "dumb**ses" if they think there is a "curse" on the Kardashian and Jenner exes. Lamar told , "That's stupidity because everybody goes through s**t," Lamar told Vlad TV. "If I had your family on tape, and see all the s–t your family was going through, people would be like, 'This f***ing family is crazy!'"
He said he knew fans would see both good and bad times because the Kardashians allowed cameras to capture every detail about their lives, and they were open about everything they went through. "People would see all the drug addicts, all the sex, they share their life with you, so you see everything," Lamar continued. "Maybe it's overexposed, but people love it. The people that made them are the ones who point the fingers. It's kind of sickening. I've lived it from the inside in, to the outside." 
The 41-year-old said he doesn't understand why fans have a "love-hate relationship" with the family but says he's "lucky enough to have some of that stardust fall off on me."