How Much Is Barbara Walters Actually Worth?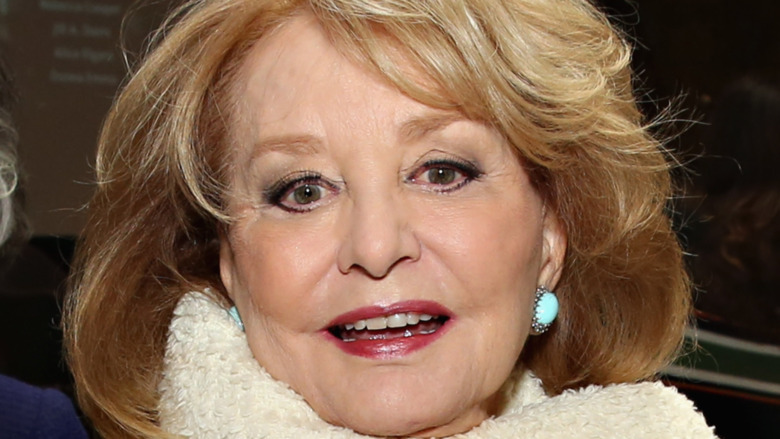 Cindy Ord/Getty Images
Barbara Walters is one of the most prominent interviewers of our time. But we have a question: what is her net worth?
Born in Massachusetts, Walters' father ran a chain of nightclubs that extended from their home state to Miami, Fla. As a result, per Biography, Walters was regularly surrounded by celebrities growing up. That, per the outlet, helped her develop her "relaxed manner when interviewing famous people." And boy, has she employed it.
Walters — who anchored NBC's "Today Show" for 11 years, was the first female co-anchor of an evening news program in U.S. history when she joined ABC's "20/20" in 1976 and founded "The View"  — has interviewed essentially... everyone! Walters kept her cool with Cuban president Fidel Castro in 1977, got "in the ring" with Muhammed Ali in 1978, and was the first reporter to speak with Monica Lewinsky after the Bill Clinton scandal in 1999, which, per ABC, "remains one of the most-watched TV news interviews ever." An estimated 70 million people tuned in, per AP. Plus, she's interviewed every sitting U.S. president dating back to Richard Nixon. Her resume is Water-great! The only celebrity to really trip her up was Clint Eastwood, and that's a different story.
Walters announced her retirement in 2013, passing the celebrity interview torch on to the next generation of headstrong women journalists. Here is her net worth today.
You may need to sit down for Barbara Walters' net worth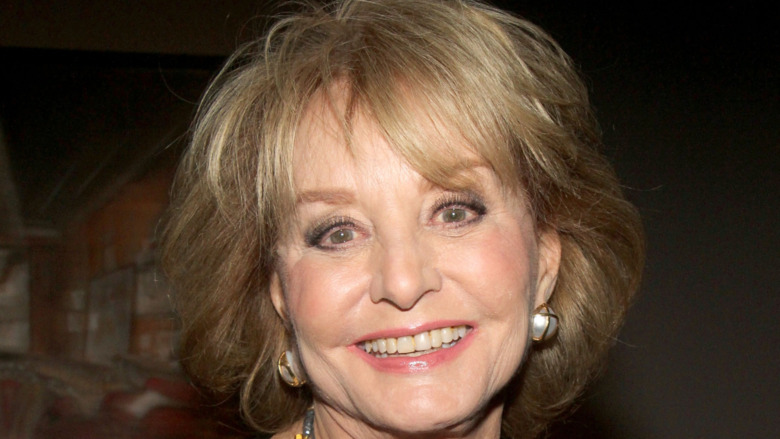 Mireya Acierto/Getty Images
So, what is Barbara Walter's net worth? That would be a staggering $170 million, according to Celebrity Net Worth. Her anchor positions on shows like "20/20," "The View," and "ABC Evening News" prove network TV really does pay! According to The New York Times, back in 1976, Walters was offered a five-year contract for $1 million per year at ABC News, and she anchored the news for decades since. Meanwhile, in 2017, The Daily Beast reported that Walters "quietly sold her 50 percent ownership stake in 'The View' ... for an undisclosed sum." Walters is no hoarder however; she donated $15 million to her alma mater, Sarah Lawrence College, in 2015. 
Real estate-wise, it's unclear where Walters hangs her hat today. But the star famously lived on the luxe Park Avenue in New York City for years. In 2019, an opulent five-bedroom unit in her former building, 555 Park Ave., "rumored to be hers," per City Realty, was listed for $10.35 million. The apartment is just blocks from Central Park and includes stunning city views, a dark wood-laden library, and a separate office. Talk about work-from-home goals! 
"It was a struggle because there were no women in the news," Walters told The Harvard Crimson in 2014. "When I first went on the air, I had a partner who insisted I not ask any of the serious questions. ... I'm fascinated by what makes people tick."