Inside Anna Kendrick And Blake Lively's Rumored Feud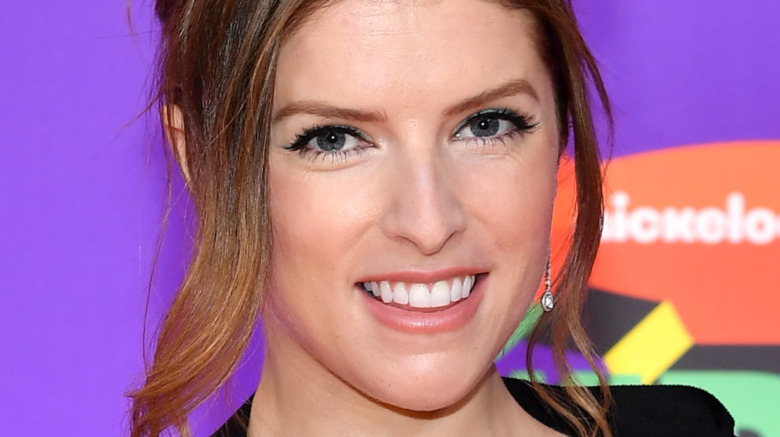 Amy Sussman/kca2021/Getty Images
Blake Lively and Anna Kendrick are two very well known movie stars. Lively got her start in "The Sisterhood of the Traveling Pants" and on "Gossip Girl" and has gone on to star in numerous films, like "The Shallows" and "The Age of Adaline." Kendrick has had a similar trajectory, amassing a large fan base thanks to projects like the "Pitch Perfect" franchise, "Camp," "Into the Woods," and "Up in the Air."
For that reason, it's no surprise that fans of both actors were thrilled when it was announced that the two would be starring in a movie together alongside "Crazy Rich Asians" star Henry Golding. In 2018, "A Simple Favor" was released to mild box office success, per Box Office Mojo, and fairly decent critical success, as seen on Rotten Tomatoes.
As Kendrick and Lively both had fairly equal starring parts in the film, they went on press tours and spent a lot of time promoting the film together, per HITC. And while the two seemed to be quite chummy while doing so, rumors are now swirling that question Kendrick's and Lively's friendship. In fact, some Reddit users are even going so far as to claim the two are feuding.
Keep scrolling to find out the truth about the feud rumors.
Anna Kendrick and Blake Lively both have a unique sense of humor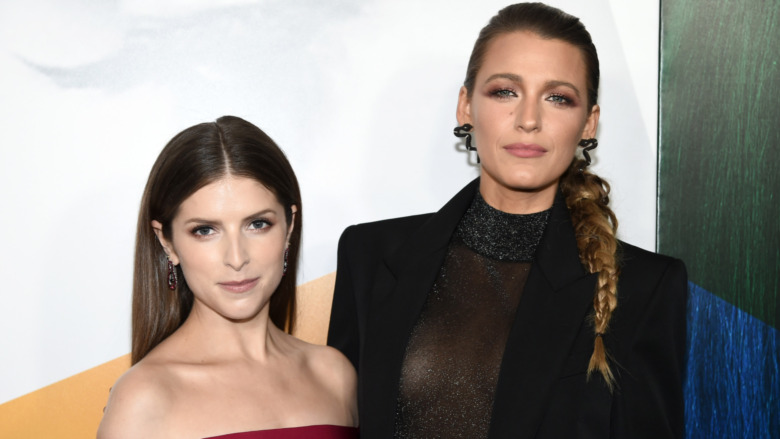 Steven Ferdman/Getty Images
Reddit users on r/Deuxmoi have tried to uncover the truth about Anna Kendrick and Blake Lively's relationship. They have pointed to Kendrick and Lively's interviews for "A Simple Favor," where some have said there was "tension" between the actors, as proof of a feud. 
"A video of one of their interviews when Anna talked about meeting Blake previously ... [and] how she first thought she'd be nice and then went 'ehh noooo...' with Blake literally next to her," Reddit user bbmarvelluv wrote. Still, others pointed to Kendrick's supposed reputation of being "rude" and a "jerk" and Lively's supposed feud with her "Gossip Girl" co-star Leighton Meester as signs that the two might be divas. Reddit user bbmarvelluv also alleged that Kendrick "supposedly wanted to get her boobs photoshopped to make them bigger than Blake's, on the movie poster." 
Although some seem to have given credence to the rumors of this feud, others pointed to Kendrick's "dry humour" and her sarcastic nature as proof that she and Lively were just joking around during their press tour. Many seem to believe that, although Lively and Kendrick might not be BFFs, they did enjoy working together and liked to kid around with each other. Evidence of this can potentially be seen in an interview they did with Buzzfeed, in which Kendrick pointed out various times where they had joked about wishing they'd worked with someone else.
It seems like this feud might just be fans reading too much into the actors' humor.