The Truth About Evan-Nicole From Married At First Sight: Unmatchables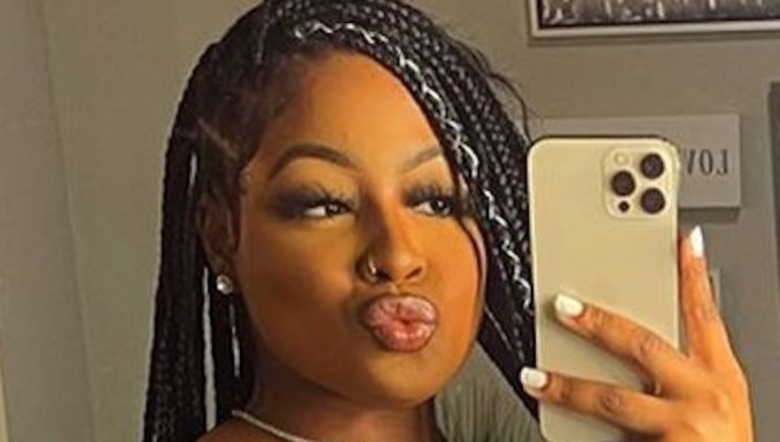 Evan-Nicole Williams / Instagram
While enjoying its 12th season of the successful series "Married at First Sight," as well as spin-offs such as "Married at First Sight: Couples Cam" and "Married at First Sight: Happily Ever After," Lifetime has now set out to help even more people who are unlucky in love. Taking the more straightforward relationship advice and makeover route, they have collected seven women and nine men (including their first ever gay couple) for their new spinoff series, "Married at First Sight: Unmatchables."
Unlike the regular show, which sets people up for a marriage to a stranger (some of which actually work out), these folks are not yet ready for that big step. These 16 people, culled from the more than 65,000 applicants of the main series, are considered "diamonds in the rough" who need "a lifestyle overhaul ... to shed what's been stalling real romantic connections in their lives," per the official Lifetime website.
In each self-contained episode, two cast members will work with relationship experts Dr. Viviana Coles and Pastor Calvin Roberson to consider what is most preventing them from finding love and a real connection, and provide them with help, relationship advice, and makeovers (both good and bad) to prepare themselves for a blind date. Hopefully, these experts can help them prepare for a special relationship, if not marriage quite yet.
Let's meet new cast member Evan-Nicole and see what is keeping her from finding true love.
Evan-Nicole of Married at First Sight: Unmatchables likes to eat on the toilet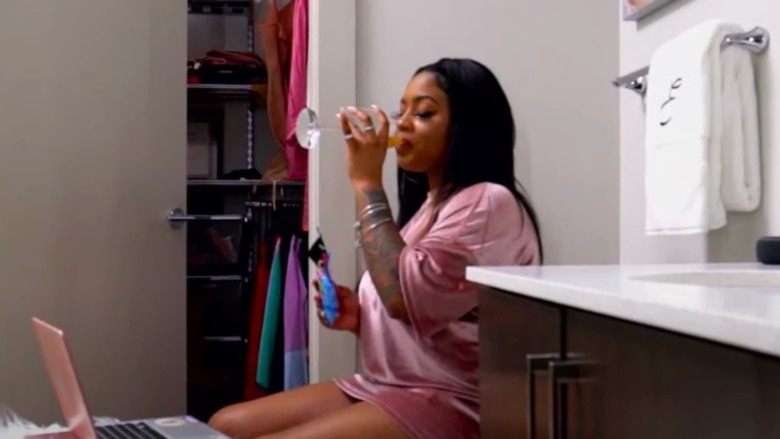 Lifetime
All the new cast members on "Married at First Sight: Unmatchables" are from Atlanta, Georgia, and range in age from 24 to 39, so they're bound to run the gamut of quirks and habits preventing them from finding love. Of all the contestants, 24-year-old Evan-Nicole stands out as one of the odder ones. For one, her success as a hairdresser has made her bossy in relationships, and she tends to get impatient and cut to the chase by interrogating her dates on their first meeting. Relationship expert Pastor Calvin Roberson told the New York Post that he intends to combat that on the series by "giv[ing] her a taste of her own medicine." And there will be tears.
But that may not be the worst thing about Evan-Nicole. She is apparently so focused on business and so concerned about wasting time that she tends to FaceTime — and eat full meals — while sitting on the toilet (sad that she would consider a meal a waste of time). That's a serious breach of etiquette, even in these Zoom-focused pandemic times.
Roberson says they use some "very radical intervention" techniques on the show to reflect the participants' bad behaviors back to them so that they hopefully realize what they're doing and change it. We'll have to tune in to see if any of their techniques work.