The Truth About Caleb From Married At First Sight: Unmatchables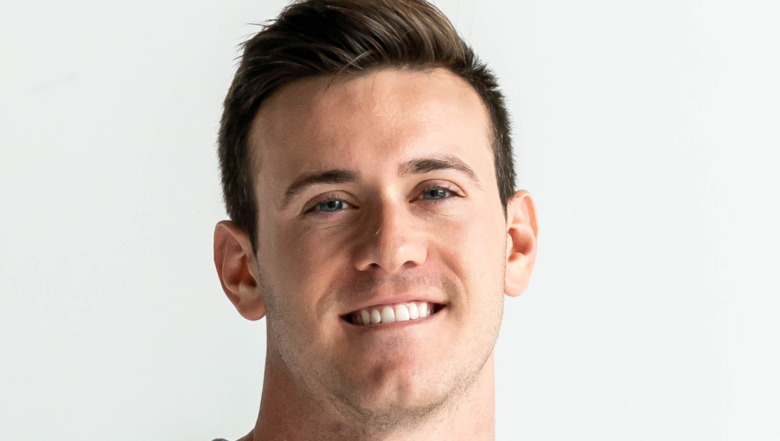 LaJoy Photography
Lifetime's "Married at First Sight: Unmatchables" is here to give 16 of the most undatable people a reality check as Pastor Cal Roberson and therapist Viviana Coles help transform them from kooks to match-worthy suitors. The show, which airs on Wednesdays at 10 p.m. EST, will work with two hopeful singles each week who have been unlucky in love thanks to their own quirks. The two will then show off what they learned during a blind date at the end of each episode, one of which being Caleb Russell.
"We wanted this experience to be like a splash of cold water," Coles told the New York Post on April 21. "This isn't like counseling. This is: Let's get in there, let's have some very radical intervention and see what sticks by the end of the week."
However, each person's wake-up will be unique to them. "With a lot of these makeovers, we're trying to get people accustomed to making a great first impression. Because, believe it or not, there's an art to dating, an art to presenting yourself," Cole said. But in Caleb's case, there's no denying that this man makes for great arm candy. The problem? He knows it. Keep scrolling to learn more about "Married at First Sight: Unmatchables" star Caleb.
Caleb needs to bring the charm and dial back the confidence
"Married at First Sight: Unmatchables" hopeful Caleb Russell is proving that there is such a thing as too much confidence, especially when it comes to dating. The 26-year-old hunk "values looks over love... his own looks," as Lifetime's A+E Networks press release reads. "He doesn't believe in conversation because according to him, all he needs is a smile to get a date."
The experts will be challenged to help the pretty boy "look past the physical and work on his communication skills before falling in love," and it looks like Viviana Coles has a few tricks up her sleeve to show Caleb that inner beauty is the key to someone's heart.
"You rely on your good looks and charm, and I'm going to take that away," Coles said to the single in a preview of his episode. "They're going to try and make me look ugly? Good luck with that," Caleb told the cameras, but after receiving a temporary make-ugly, if you will, a pimple-faced Caleb said, "I cannot even deal with this." I guess we'll just have to see if Coles's experiment worked as a wake-up call for the cocky charmed.