Cast Reveals What George Clooney Was Really Like On The Set Of ER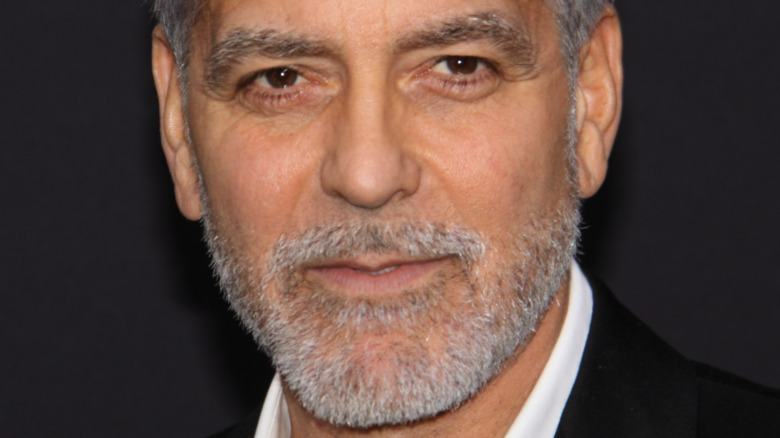 Shutterstock
The cast of hit drama series "ER" came back together in support of their co-star Gloria Reuben's charitable organization, Waterkeeper Alliance, nearly 12 years after the series ended.
"ER" followed the fictional medical staff of County General Hospital in Chicago, airing for 15 seasons from 1994 to 2009. Executive producer of the show John Wells hinted at a reunion to Deadline in 2019, telling the outlet, "We made an awful lot of "ER"s, 331 episodes. That's a lot of hours, so I can't imagine that we would [make a reboot], but if somebody came in with a really interesting idea about how to do it, we might." Though we're still crossing our fingers for that, stars like Julianna Margulies and, of course, George Clooney came together in the meantime to support their former co-star's org to promote clean water globally. 
At the virtual reunion, Clooney raved how "lucky" the cast was to have a respectful work environment, per People, noting that "every single actor that came on [the show] was treated with respect." Then, the A-lister's co-star Noah Wyle chimed in to reveal what Clooney was really like on set. Here's what he had to say.
Noah Wyle thanked George Clooney for the "ABCs of professionalism"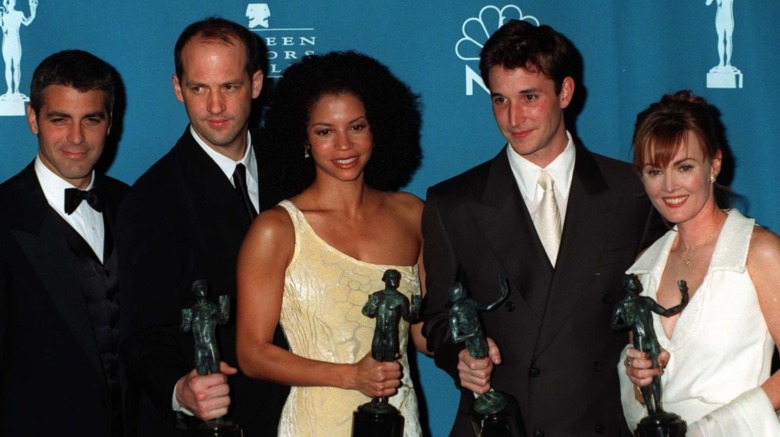 Shutterstock
Speaking to his former "ER" co-star's at a virtual charity event, actor Noah Wyle took the time to thank George Clooney for teaching the cast the "ABCs of professionalism, per People.
"George, very early on, remember: you called us all to your trailer and you said, 'I've had the benefit of being on seven series that haven't bond. Here's what we're going to do differently. We're all going to be nice to everybody and we're going to erase the line between foreground and background and cast and crew, and we're all going to take our work seriously, but we're not going to take ourselves seriously. We're going to do our homework and we're not going to waste rehearsal learning our lines,'" the former "ER" actor recalled. 
"You kind of laid out, you know, the ABCs of professionalism and that just became the standard that we operated under," Wyle continued. "It should be standard operating procedure, but in a way, it was something that we kept our own counsel and were harsher on each other as castmates than anybody else above us was ever going to be. And we kept each other honest."
Did Clooney agree? "Noah, I think it's important you should know now — it's late, but you should know — we'd all met ahead of time and we decided that we had to have that conversation with you," the actor joked. "That was an intervention!" Sounds like Clooney really is a stand-up guy.