Why Harry Styles' New Love Scenes In An Upcoming Movie Have Everyone Talking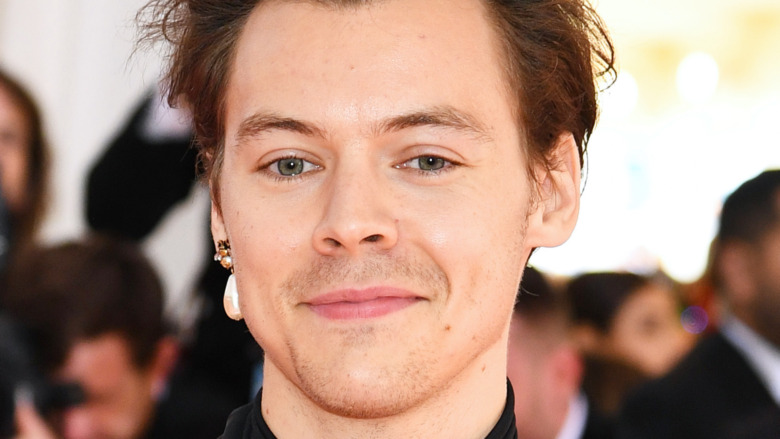 Dimitrios Kambouris/Getty Images
Harry Styles is most well-known for his smooth vocals, but he is slowly dabbling in acting, as well. The superstar followed in the footsteps of other singers who can also act (like Tim McGraw), and his fans are loving the fact that they are getting to see even more of him because, let's be honest... who would not want to sit and stare at him all day? According to his IMDb profile, Styles has appeared in plenty of commercials with his One Direction bandmates, but the first role where he really got to show off his acting skills was in the 2017 film "Dunkirk." 
Styles opened up about his part to Vanity Fair in 2017, sharing that his career started early on. "I started acting when I was younger in school. I've always liked it, and have always been a massive fan of movies," he shared. "When I heard about this, I just wanted to be involved. It's an honor to be a part of this important story." 
Styles expanded his career by starring in the Olivia-Wilde-directed film "Don't Worry Darling" (per Cosmopolitan). Wilde raved over Styles on Instagram for his role in the movie, sharing that most actors do not want to star in films directed by women, but he was up for the challenge. Wilde said he "blew us away every day with his talent, warmth, and ability to drive backward." Keep scrolling for more on the actor's latest project and why it has people buzzing.
Harry Styles' new role has everyone blushing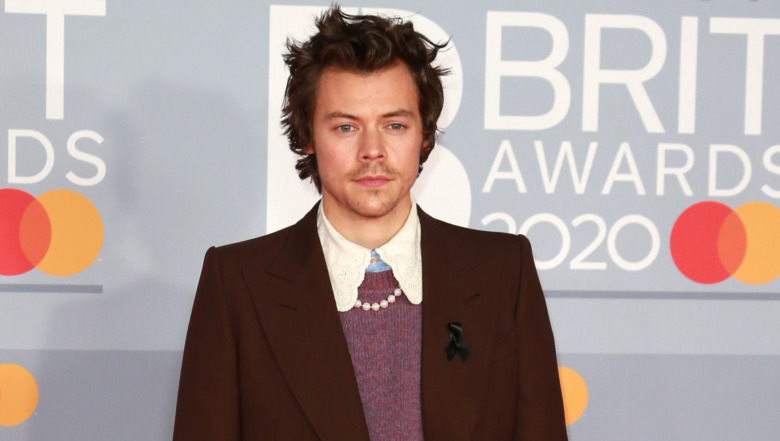 Shutterstock
Harry Styles is baring it all in his latest role. The singer stars in Amazon Studio's "My Policeman," based on Bethan Roberts' 2012 novel with the same title. Styles plays the role of cop Tom Burgess, who finds himself in a love triangle with his wife and love interest, Patrick (who is played by David Dawson). An insider told The Sun that the film will feature two love scenes between Styles and Dawson. "Harry will be having sex on screen, and they want it to look as real as possible," the source revealed. "The plan is to shoot two romps between Harry and David, then another scene where Harry is naked on his own."
The same source added that hardly anything will be left to the imagination, while noting that Styles is "throwing himself" into this new role and he's really "excited about the challenge." The source also shared that Styles loves to surprise people with what he does, and his latest project is no exception. "He always wants to do things that people wouldn't expect and challenge what people think about him — and this film will really do that." 
The Hollywood Reporter shares that the flick will include a few other recognizable faces, including Emma Corrin "The Crown." The story is set in the 1990s but goes back 40 years to a time when homosexuality was illegal. And we cannot wait to see what Styles does next on both the acting and singing fronts!