The Truth About Paulina Porizkova And Aaron Sorkin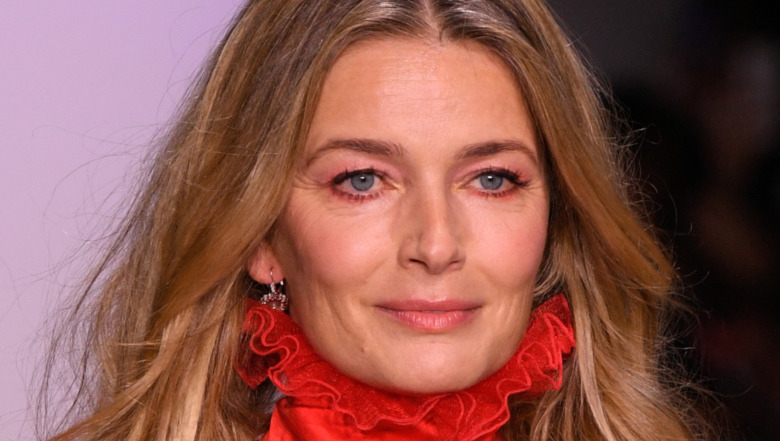 Shutterstock
It's never too late to start a new chapter, which is something that supermodel Paulina Porizkova knows all too well now that she's reportedly dating Aaron Sorkin. The iconic model was famously married to Ric Ocasek, frontman for the Cars, for most of her life. The pair met on the set of the band's video for "Drive" in 1984 when she was 19 years old and got married five years later. The couple had two sons together, Jonathan, born in 1993, and Oliver, born in 1998. The couple split in 2017 but didn't actually divorce until 2019. Months later, she found him dead in his townhouse while she was caring for him after he had heart surgery, per People.
In an interview with Rolling Stone in October 2019, she said, "His death was not at all related to his heart or his surgery, which was two weeks earlier. I don't know how much I want to say about the surgery, but it was successful. He was recuperating really well. So his passing was a f**king shock." Porizkova received an even bigger shock when she realized that he had cut her out of his will. The Czech model later recounted that she was left with literally nothing, given that they had not even signed a prenup and had to rely on friends for grocery money after he died, per Page Six.
Things have not been easy for the outspoken model, but it sounds like she's happy with the new man in her life. So what's their deal? 
Paulina Porizkova likes 'complicated' men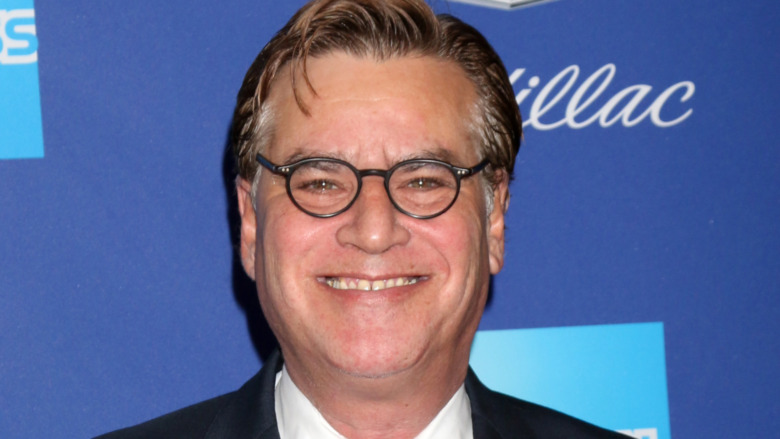 Shutterstock
Model Paulina Porizkova has been through a lot when it comes to relationships, but it looks like she's found a new boo. Page Six reports that the Czech-born superstar has been "quietly" dating writer and director Aaron Sorkin for months, and that they are going to make their relationship status official on the 2021 Oscars red carpet. 
The couple has not commented yet about how they met, but things are obviously going well for the couple. Just before the Sorkin rumors surfaced, Porizkova gave an interview to Yahoo! about dating later in life. She said, "Talent to me is really sexy. One thing that I've recognized now, after going out on dates with some men who have normal jobs and are wonderful guys, is that I find talent sexy — and talented men are generally way more complicated than non-talented ones. I know better than to say 'never,' but certainly a rock musician is about the last thing on my dating calendar." If there's one thing we know about Sorkin, it's that he's incredibly talented and a little complicated, too. 
Sorkin's previous marriage to Julia Bingham from 1996 to 2005 reportedly ended because of his workaholic tendencies and his substance misuse, though they remain "incredibly tight," per The Hollywood Reporter. They also have one daughter together, Roxy. Sorkin has a great dating record, having been linked to Kristin Chenoweth, Maureen Dowd, and Kristin Davis. Maybe Porizkova will be "the one" that does not get away.