The Truth About Brooklyn Decker And Andy Roddick's Marriage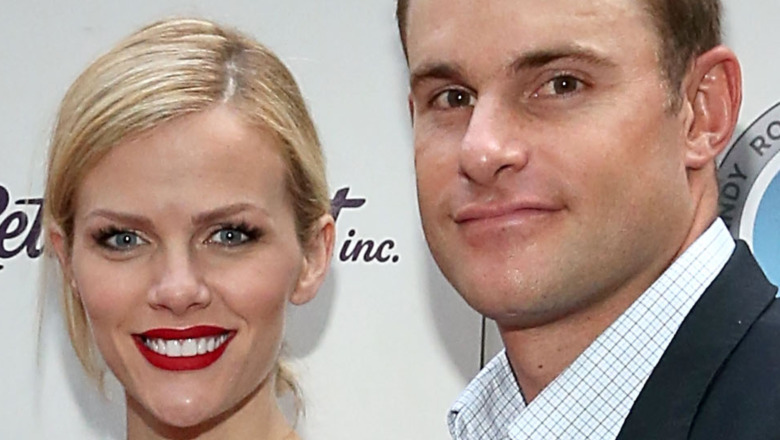 Gary Miller/Getty Images
Tennis star Andy Roddick and model-turned-actor Brooklyn Decker have been together since the early aughts. The pair started dating in 2007, but their meet-cute isn't as picture-perfect as their relationship seems. Decker actually described their first encounter as "shady." In an interview with Tennis World USA, Decker revealed, "I was hosting a show for football for Sports Illustrated on SI.com and he watched it every week and he got his attorney to call my agent at the time and I thought it was very shady." 
However, the "Grace and Frankie" star says she was pressed by her manager to give the pro athlete a shot, so she decided to do a little research of her own to learn more about Roddick. She said, "I googled him and I watched his press conference from the US Open and he was just like super dry and sarcastic and I thought, 'Well, that's pretty funny. That looks like a charmer.'" She then went on to say she gave him a call back and, well, she's glad she did, because they've been together ever since. 
Want to know more about these celebrity love birds? From their swoon-worthy 2009 wedding to parenting their two kids, here's all the romance tea for fans. 
Brooklyn Decker and Andy Roddick are 'absolutely perfect for each other'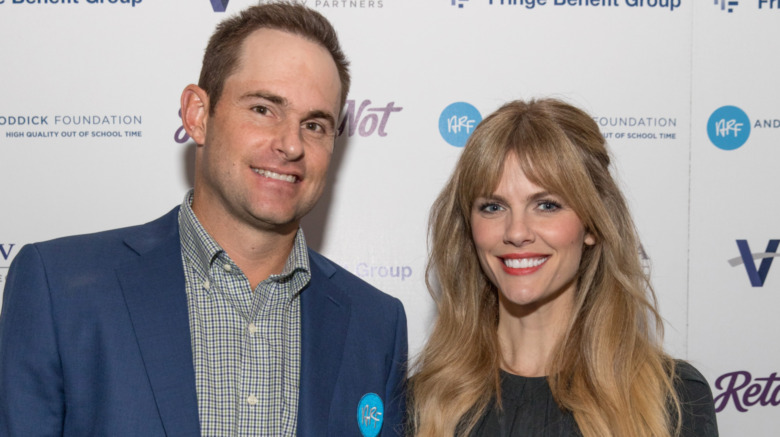 Rick Kern/Getty Images
After getting engaged in 2008, Andy Roddick and Brooklyn Decker married at the pro tennis player's private Austin, Texas, home. On the big day, via People, the actor wore a gorgeous Vera Wang gown for the twilight nuptials, and following the ceremony, the duo celebrated at Roddick's local country club where Elton John performed for the newlyweds and their guests. 
Decker was only 21 at the time and Roddick five years older, but the pair were head over heels with one another with a source close to the couple even telling People, "[t]hey're absolutely perfect for each other." Flash forward more than a decade and the couple are still married and now share two kids together, a 5-year-old-boy named Hank, and a 3-year-old daughter named Stevie.
In a 2020 interview with Us Weekly, Decker talked candidly about their two children and joked about how they probably aren't going to take after their father. At least, when it comes to his athletic career. She told the outlet, "[They're] not at all [into] athletics, only art and exploration." Adding, "My son's going to be a little explorer and live in nature. My parents got him a potting shed so he could grow plants for his birthday in September. So he's growing plants and planting seeds and nurturing them. That's his interest. And my daughter, who the heck knows? We'll see."