Willie Nelson's Net Worth: How Much Is The Music Legend Really Worth?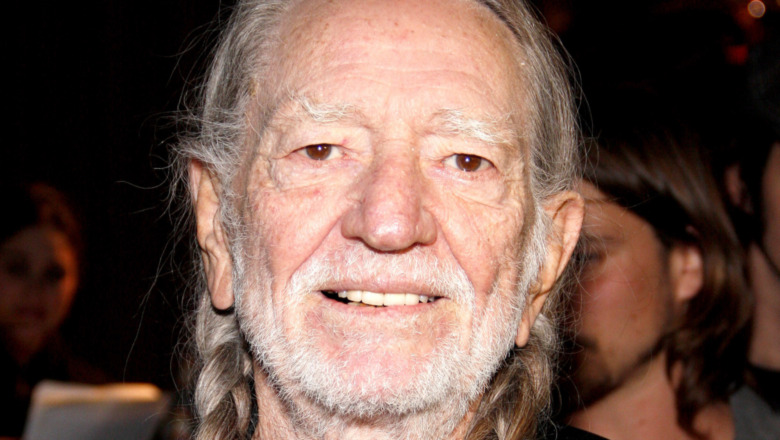 Shutterstock
Willie Nelson has enjoyed an impressive career in country music and he most certainly has the bank account to prove it. The brutally honest star is known for hits like "Blue Eyes Crying in the Rain" and "Always on My Mind" (just to name a few). The singer-songwriter was born in 1933 (per Biography), and he rose to fame in the 1960s. He got his first guitar when he was just 6 years old and the gift of music was something that has stuck with him ever since. Nelson's name is synonymous with "outlaw country," and the star boasts a huge fan base. He also gives back to the community and uses his platform to do good. According to Look to the Stars, he is associated with several different organizations, including the Red Cross, Rock the Earth, Feeding America, and the Best Friends Animal Society. 
However, Nelson has gotten into some money problems in the past. Forbes reported that the superstar was "hit with ... one of the largest individual federal income tax bills ever generated by the IRS at the time." With all penalties and interest considered, the tax bill sat at $16.7 million. The singer's lawyer, Jay Goldberg, negotiated on his client's behalf and got the bill down to $6 million, but there was one problem —  Nelson did not have enough cash to cover it. In 1990, Feds raided the singer's home and took everything from him, including 20 properties, memorabilia, and most of his instruments, but he has since recovered. Keep scrolling to find out Nelson's net worth.
Despite his money troubles, Willie Nelson's earnings are beyond impressive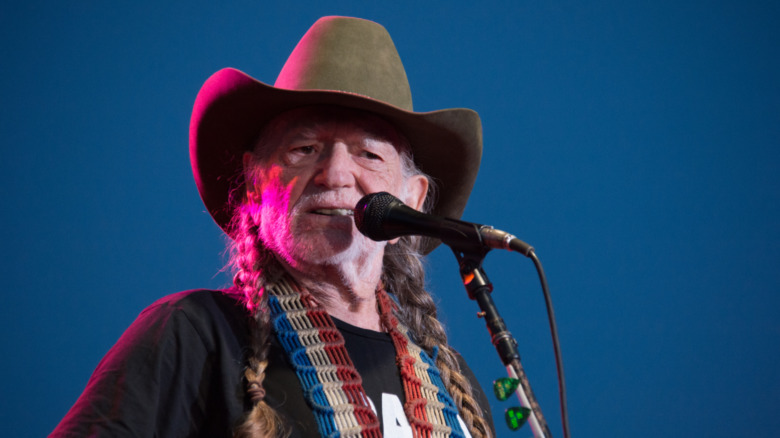 Shutterstock
Despite all of the problems that he once faced, Willie Nelson has bounced back. Celebrity Net Worth reports that the singer is worth an estimated $25 million. He owns a 700-acre ranch in Spicewood, Texas (per Wide Open Pets). The sprawling piece of property is home to about 70 rescue horses that were saved from slaughterhouses. The singer also owns a home in Hawaii. Hana Kai Maui reports that Nelson lives in the Maui area and he also owns a bar there named Charleys. Nelson also spends a lot of his fortune on cars. According to Hot Cars, the singer has owned several flashy rides, including a 1967 Ford Mustang, a 1981 Rolls-Royce golf cart, and a 2006 E-320 Mercedes.
As of this writing, Nelson is 87 years old and, despite all of the hiccups along the way, it's safe to say that he can enjoy his fortune. According to KSat, Nelson made an album titled "The IRS Tapes: Who'll Buy My Memories" in 1992, which was comprised of his greatest hits to help pay off his tax debt. He raised $3.6 from the album, and then he paid off the rest of what he owed. "Mentally, it was a breeze," the singer told Rolling Stone in 1995. "They didn't bother me, they didn't come out and confiscate anything other than that first day, and they didn't show up at every gig and demand money. I appreciated that. And we teamed up and put out a record." We've got to appreciate his honesty.