The Truth About John Stamos' Wife, Caitlin McHugh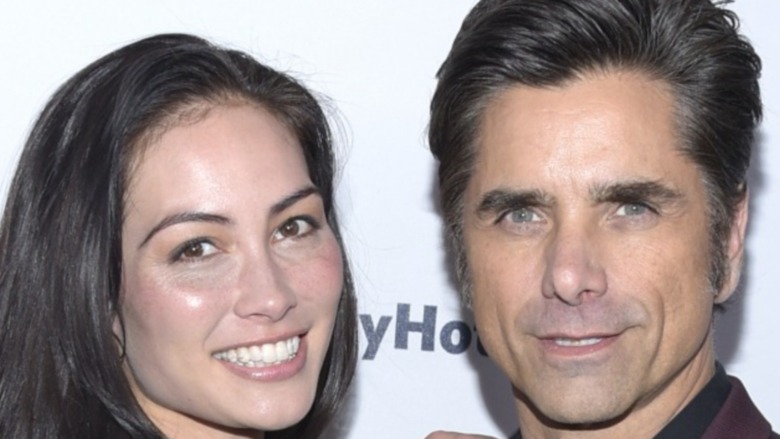 Michael Tullberg/Getty Images
John Stamos always planned to get married and have a family. It took the "Full House" star a little longer, but the hunky 57-year-old actor found love with Caitlin McHugh. BTW, how is it possible Uncle Jessie is 57? The man is aging backward.
According to Good Housekeeping, Stamos and McHugh met when they were both in an episode of "Law & Order: SVU" in 2011. She was in a relationship at the time, but the pair crossed paths again. In 2015, McHugh's roommate was cast in an episode of "Fuller House," and the two began dating. Two years later, Stamos asked McHugh to marry him by proposing in one of her favorite places, Disneyland.
The Disneyland proposal led to a 2018 wedding, and the couple welcomed their son Billy the same year. Stamos's "Fuller House" TV family was thrilled about McHugh from the start. His co-stars Candace Cameron Bure, Jodie Sweetin, and Andrea Barber talked to People about Stamos in 2016. They said they liked McHugh and told the outlet that "Uncle Jesse" was a "baby whisperer." Keep reading to find out more about Stamos' beautiful real-life wife!
Disneyland fan Caitlin McHugh found her happily ever after with John Stamos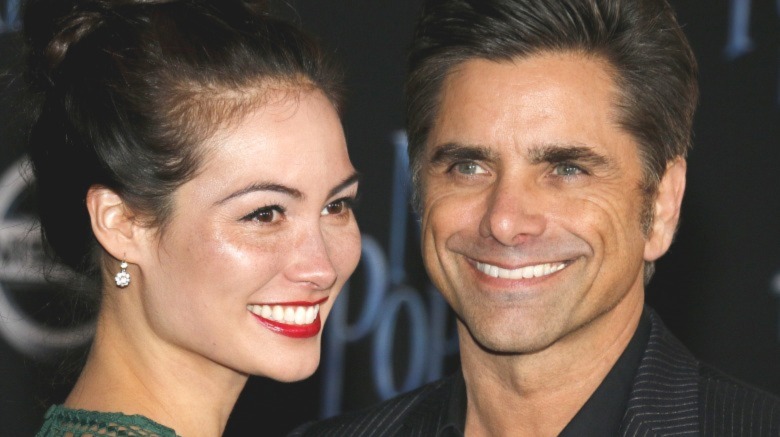 Shutterstock
John Stamos' wife, Caitlin McHugh, worked as a model and actor until she found her happily ever after with the "Full House" heartthrob. McHugh was in Will Smith's 2007 hit "I Am Legend," and she had a recurring role in "The Vampire Diaries." Stamos and McHugh got engaged at Disney, but to say she is a fan is an understatement.
People reported that McHugh is "an active Disneybounder." According to the outlet, Disneybounding is when adult Disney superfans get dressed up in "DIY costumes inspired by Disney characters." We checked out McHugh's Instagram, and her Disneybounder photos are adorable.
According to Brides, McHugh and Stamos have partnered with jewelry company My Saint My Hero on a collection of bracelets, and the couple donates "100 percent of the proceeds from their collection will go to ChildHelp, an organization that work[s] to prevent or stop abuse and treat victims."
It appears McHugh's favorite new role is as a wife to Stamos and mom to their son Billy. We wish the whole family the best and can't wait to see what comes next.