Does Miranda Lambert Have More Awards Than Blake Shelton?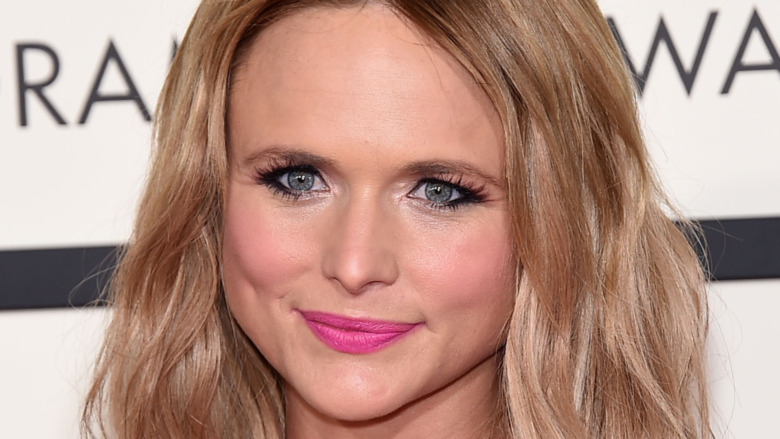 Shutterstock
The 2021 Academy of Country Music Awards featured a lot of Miranda Lambert. She opened the show with a very pregnant Elle King, singing their duet "Drunk (And I Don't Wanna Go Home)." She filled in for Morgane Stapleton singing backup on "Maggie's Song" with Chris Stapleton. She teamed up with Jon Randall and Jack Ingram to sing "In His Arms."
Lambert is also the most decorated artist in the history of the Academy of Country Music Awards with 35 awards heading into the show on April 18, 2021. She had four nominations this year — Female Artist of the Year, Single of the Year (for "Bluebird"), Song of the Year (for "Bluebird"), and Video of the Year (for "Bluebird"), E! reports. She didn't win any of her categories.
When it comes to album sales, we previously reported that Blake Shelton recently overtook Lambert for that title, just barely. Shelton has sold more than 10 million albums with two albums peaking at No. 1 on the Billboard 200. Lambert, on the other hand, doesn't have exact figures available, but all seven of her albums have made it onto the Billboard Top Country Albums chart, so we can guesstimate she's sold seven or eight million records.
However, who has more awards — Miranda Lambert or her ex-husband Blake Shelton?
In this battle of the exes, the one with more awards is...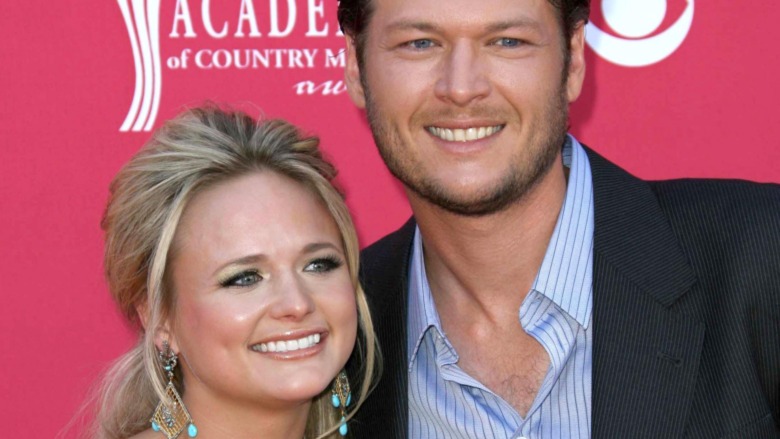 Shutterstock
Over the years, Blake Shelton has been nominated for 25 Academy of Country Music Awards and won six, though none of those were in 2021. He was also snubbed at the 2021 Grammy Awards. He has 10 CMA Awards. Shelton has also won nine CMT Awards, and one CMT Artist of the Year Award, Showbiz Cheatsheet reports. Shelton also has eight American Country Awards, five People's Choice Awards, two American Music Awards, and one iHeartRadio Music Award. He's been nominated for eight Grammys, but won none.
Miranda Lambert has 68 ACM nominations, per Today, and 35 wins, making her the most decorated country music artist at the ACMs. She's won 13 Country Music Association awards. She's won the top honors at the CMT awards seven times. She has five American Country Awards, and three Grammys from 21 nominations, according to Showbiz Cheatsheet.
From just these major awards, Lambert leads the way with 63 wins to Shelton's 42 wins. However, if we take into consideration Shelton's ASCAP and BMI Awards (27 each), as Showbiz Cheatsheet reported, he pulls ahead with 96 awards to Lambert's 63.