This Is Who Has Sold More Albums Between Miranda Lambert And Blake Shelton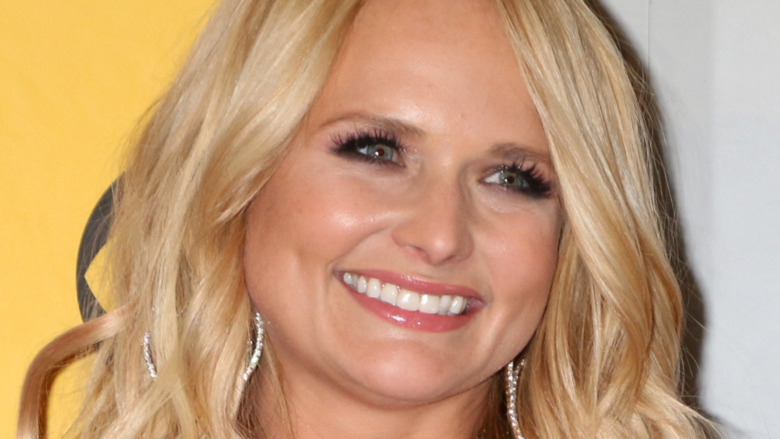 Shutterstock
Blake Shelton and Miranda Lambert were once strumming to the same tune. Nowadays, they are each enjoying the country comfort of someone new. But who between them has sold more albums? 
For 10 years, Shelton and Lambert were the hottest couple in country music, with both putting out some of their best work along the way. But, after four years of marriage, their duet ended in 2015... with divorce. The two have each gone on to find someone new. Lambert married former New York City police officer Brendan McLoughlin in 2019, and of course, the lanky The Voice coach could be "Happy Anywhere" with Gwen Stefani. The pair have been together since 2015 (someone didn't waste any time), and announced their engagement in 2020. Shelton and Stefani even sidestepped, and perhaps shaded, Lambert by performing at the 2020 ACM Awards via green screen instead of live, choosing to project themselves onto the same Nashville, Tenn. stage Lambert graced earlier in the show. The choice seemed a little intentional, but we digress. 
Shelton and Lambert are both massively successful country music stars, and have proven that they are just fine without each other. But which hitmaker has ultimately sold more records? Strum on down to find out. 
Blake Shelton has out-sold Miranda Lambert, but not by much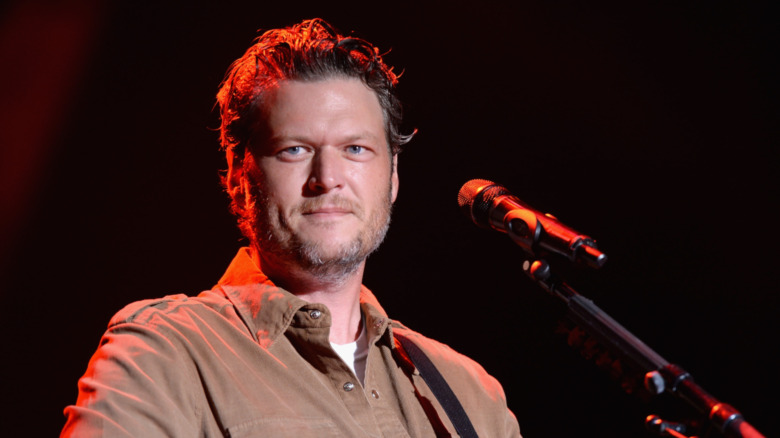 Stephen Lovekin/Getty Images
So who has sold more albums total, Blake Shelton or Miranda Lambert? That would be Shelton. The country veteran has pushed more than 10 million albums, a milestone he hit back in 2016, per Taste of Country. Shelton has had 40 songs hit the Billboard Hot 100 since he began releasing music in the early 2000s. He has never cracked the Top 10, though he came closest with "Boys 'round Here" (which ironically features Lambert's country group Pistol Annies) as it reached No. 13. That said, he has had 14 No. 1 hits on the Hot Country songs chart and he has had two albums peak at No. 1 on the overall Billboard 200. But with 12 studio albums to date, he's at a bit of an advantage.
And what about Lambert? While we do not have an exact figure, according to Music Row, her albums Revolution and Crazy Ex-Girlfriend were both certified double-platinum by the RIAA, which indicates 2 million sales apiece. And given Lambert has had all seven of her albums consecutively top the Billboard Top Country Albums chart (the only singer to do so aside from Carrie Underwood), her sales are probably well into the 7 or 8 million range. 
That said, Lambert certainly has a bigger trophy shelf. Aside from being the most decorated winner in ACM history, per the Associated Press, she has also won Best Country Album twice at the Grammys. Meanwhile, Shelton has zero Grammy awards to his name. Aw shucks!