Who Is Oscar-Nominated Director Chloé Zhao?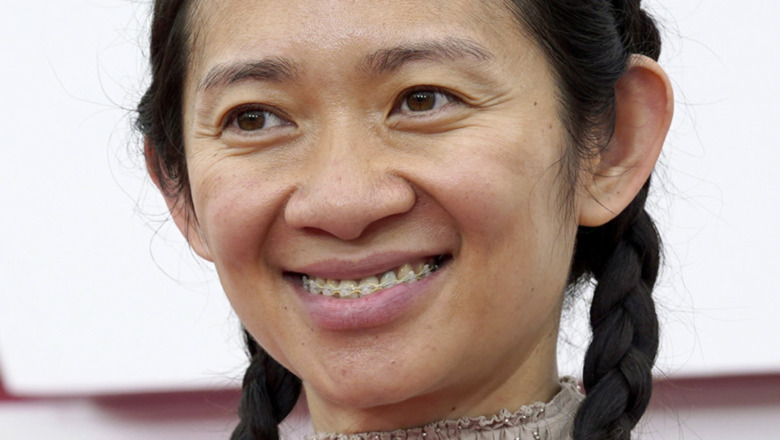 Pool/Getty Images
Chinese-born director Chloé Zhao could make history at the 93rd Academy Awards by becoming the first woman of color to take home the award for Best Director for "Nomadland." Zhao was born Zhào Tíng in Beijing, China in 1983. Her parents divorced when she was in high school, and she took the opportunity to go to boarding school in the U.K. for a bit, per Marie Claire. She finished high school in Los Angeles where she lived in a studio apartment by herself that was located behind a Sizzler restaurant in Koreatown, per Elle.
After high school, she enrolled at Mount Holyoke College in Massachusetts to study political science, per Marie Claire. However, according to Filmmaker magazine, she ultimately realized she wasn't interested in politics. After graduation, Zhao worked as a bartender, where she found she enjoyed meeting people and hearing their stories. She believed a career in film would combine her interests, but she didn't know anyone in the film industry that could help her get her foot in the door. She later enrolled at New York University's Tisch School of the Arts to get her master's in film.
While at NYU, she made the short film "Daughters," and won Best Student Live Action Short at the Palm Springs International ShortFest in 2010 and the Special Jury Prize at the Cinequest Film Festival, per Elle.
So, what else has Zhao done on her way to her first Academy Award nomination?
Chloé Zhao loves to tell complicated personal stories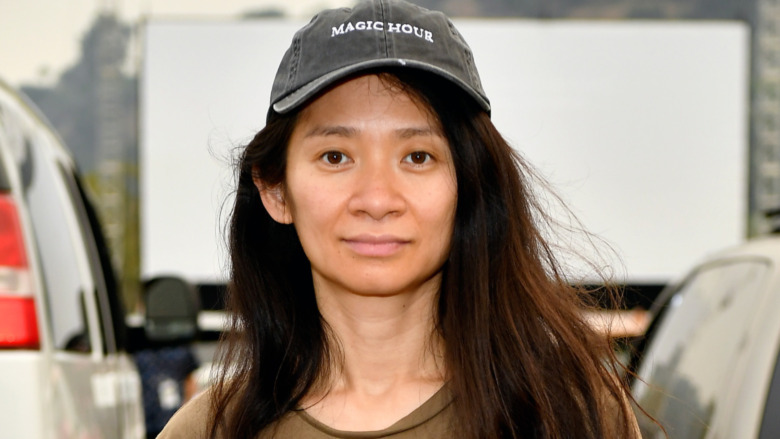 Amy Sussman/Getty Images
While Chloé Zhao garnered quite a bit of attention with 2020's "Nomadland," it certainly wasn't her first rodeo. Zhao's "Songs My Brothers Taught Me" is about Native American siblings living with their single mother on a reservation in North Dakota. She debuted the film as part of her thesis. Zhao was inspired after she read an article about the teen suicide epidemic on an Indian reservation, per Filmmaker magazine. The film nabbed Zhao a nomination for Best First Feature at the 2016 Independent Spirit Awards.
Her next film, 2017's "The Rider," further honed Zhao's storytelling. The film told the story of a Native American rodeo rider who suffers a head injury and must give up his dreams of rodeo stardom. It was set on the Pine Ridge Indian Reservation in North Dakota. Film critic Godfrey Cheshire called the film "cinematic poetry."
Her Oscar-nominated film "Nomadland" follows a woman who packs her life into an RV and sets out to roam the American West. Along the way, she tries to pick up temp work to sustain her. As of this writing, "Nomadland" has won the Independent Spirit Award, Directors Guild of America, BAFTA, Golden Globe, and a slew of awards from film festivals and critics from Austin to Chicago to Deauville and then some, per IMDB.
Zhao's next project is quite different for her. She directed the Marvel film "The Eternals," which tells the story of a race of immortals who lived on Earth and played an integral role in shaping the planet's history and civilizations, per IMDB. "The Eternals" is scheduled for release on November 5.