Why Daniel Kaluuya's Oscars Speech Shocked His Mom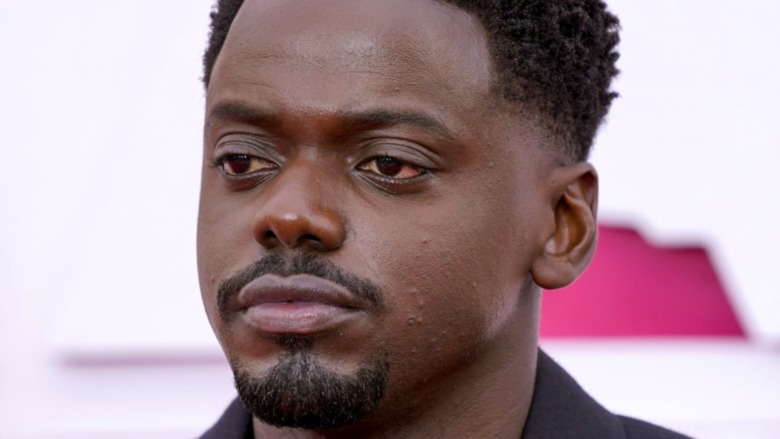 Pool/Getty Images
Daniel Kaluuya won the Oscar for Best Supporting Actor for his role in "Judas and the Black Messiah" at the Oscars on April 25. And as it turns out, Kaluuya swept the awards season for his work in "Judas and the Black Messiah," winning a 2021 Golden Globe award, a Screen Actors Guild Award, a Critics Choice Awards, and a BAFTA Film Award. But the beloved actor won even more fans for his Oscar acceptance speech. Seriously, it was a wild ride!
In his Oscar-winning role, Kaluuya played Fred Hampton, a leader of the Black Panthers. IndieWire interviewed the actor about how he prepared for "Judas and the Black Messiah," with the outlet reporting how Kaluuya "immersed himself in Hampton's Chicago neighborhood, and reached out to his [Hampton's] family." The actor also read the "voluminous Black Panther reading list." Kaluuya told the outlet it was important for his performance to reveal the passion of the Black Panther leader. Kaluuya said, "He [Hampton] cared about awakening people who were being crushed in their sleep. He read and had original ideas and thoughts about what he read..You can do incredible things if you love and if you care, and he did."
Now that we've caught you up to speed on Kaluuya's role, let's explore why his Oscars speech shocked his mom.
Daniel Kaluuya's Oscars speech didn't hold back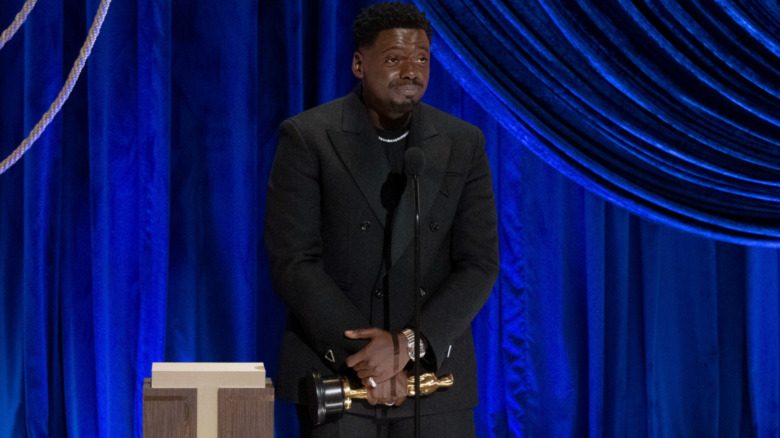 Handout/Getty Images
"Judas and the Black Messiah" actor Daniel Kaluuya won an Oscar for his work in the film, and his acceptance speech seemingly shocked his mother and sister. The beloved actor said, "My mom and my dad...they had sex. It's amazing! I'm here!" His sister laughed in embarrassment while Kaluuya's mom literally said, "What is he talking about?" Family is family, even when one of you wins an Oscar. 
Twitter went wild over Kaluuya's speech. One Twitter user tweeted, "'My mom met my dad and they had sex!' – Daniel Kaluuya in his #Oscars speech. Kids learning about the birds and the bees tonight." Someone else tweeted, "Daniel Kaluuya brought his mom + sister, just when I thought I couldn't love him more. Sorry.... that's OSCAR-WINNER Daniel Kaluuya."
Writer Hunter Harris tweeted, "I would like to thank daniel kaluuya's parents." But Twitter user Jemele Hill summed up Kaluuya's shout-out to his mom and dad in the best way. Journalist Jemele Hill tweeted, "I feel like Daniel Kaluuya did this is for all the kids whose mom publicly embarrassed them at some point. That said, based on Mom's reaction, Daniel might wanna go pick a switch before he comes back to the table."