The Reason Twitter Is Fuming Over The Oscars Best Supporting Actor Winner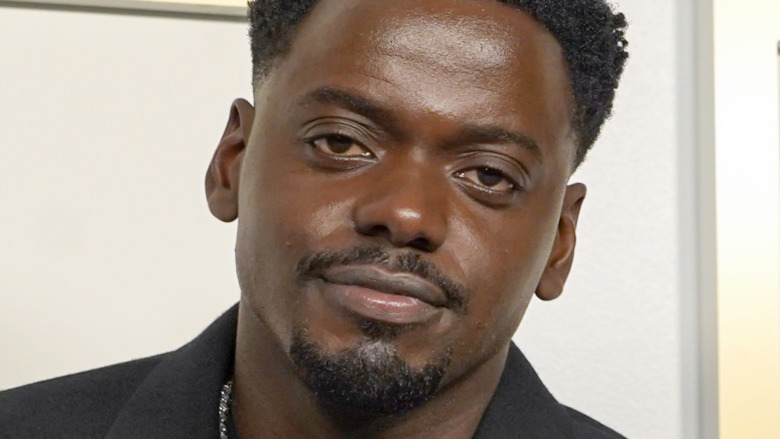 Pool/Getty Images
Accomplished actor Daniel Kaluuya took home Best Supporting Actor at the 93rd Oscars on April 25 for his stellar performance as Fred Hampton in "Judas and the Black Messiah." Bravo, Kaluuya! 
Although Kaluuya's victory came as no surprise, as many predicted that he would snag the hardware for that particular category, many still called foul on the categorization of the award. As reported by The New York Times, both Daniel Kaluuya and his fellow "Judas and the Black Messiah" co-star LaKeith Stanfield got nominated for the award, which begs the question: Who is the lead actor if both Kaluuya and Stanfield are supporting actors? Many presumed that Stanfield was the lead actor and took serious issue with the co-stars being pitted against each other and thrown into the same category.
As one can imagine, Twitter's valiant keyboard warriors came out in droves, taking the Academy of Motion Picture Arts and Science to task for what they considered an egregious error in judgment. Keep reading after the jump to learn what they had to say.
Twitter is confused about the situation
Pool/Getty Images
Although many were seemingly happy Daniel Kaluuya snagged the Best Supporting Actor category, the general consensus on Twitter is that actors and co-stars Daniel Kaluuya and Lakeith Stanfield should not have been up for the same award, and, frankly, they don't care who knows it.
"I'm extremely happy Daniel Kaluuya won for best supporting actor. So great that he was recognized for his work in Judas and the Black Messiah," one user wrote before adding, "But Lakeith Stanfield was also nominated for Best Supporting actor. If they were both considered as support, who was the lead?" Another user said, "Also how are Lakeith Stanfield and Daniel Kaluuya both nominated as SUPPORTING actor for the same movie?? How was Daniel not nominated for Best Actor??? #Oscars." Still, it appears some were willing to simply let bygones be bygones. "lakeith stanfield and daniel kaluuya are both winners no matter what #Oscars," one user penned.
Something tells us that the academy will think long and hard about nominating two co-stars for the same award again.