Twitter Can't Stop Making Fun Of Harrison Ford. Here's Why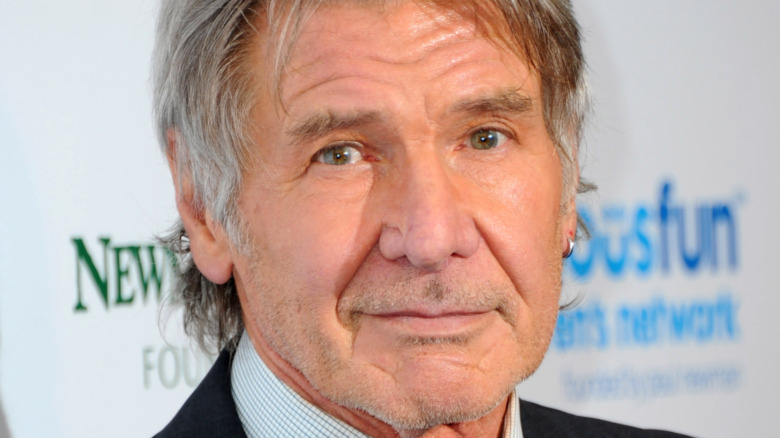 Stuart C. Wilson/Getty Images
Harrison Ford is one of the most well-known celebrities in the business, and he is also one of those unique gems in the industry. The actor has achieved a ton of success in his career, kicking off his first significant role as Han Solo in "Star Wars." The actor also played Indiana Jones in the popular franchise, and he's achieved a massive net worth of $300 million.
What's more? The movie star is married to actor Calista Flockhart, rounding out the perception he seems to have it all. However, even though Ford pretty much has the world at his fingertips, he isn't the typical Hollywood A-lister. The actor tends to stay away from the Hollywood scene, and he doesn't seem to love talking about his impressive career. In fact, Ford has the reputation of being a bad interviewer, and he has a pretty spiteful relationship with the press at times. Who could forget the actor's interview on USA Today where he playfully shut down a report about Han being a Force ghost. "A Force ghost? I don't know what a Force ghost is. Don't tell anyone," he told the outlet in 2020. "I'm not talking loud enough for your recorder. I have no fu**** idea what a Force ghost is. And I don't care."
Now the actor is making headlines again — keep scrolling to find out why.
Twitter has a field day over Harrison Ford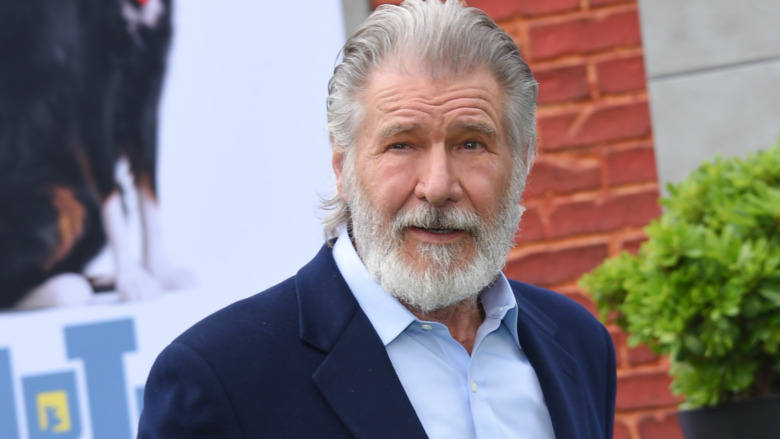 Shutterstock
Harrison Ford took the stage at the 93rd Oscars on April 25 to present the award for Best Film Editing, ad the actor received a ton of feedback for his presentation on social media when he read off a list of criticisms for "Blade Runner."
"The opening is too choppy. Why is this voiceover track so terrible? He sounds drugged. Were they all on drugs," he asked. "Deckard at the piano was interminable. Flashback dialogue is confusing, is he listening to a tape?" Fans on Twitter took notice of Ford's attitude, with many thinking that he didn't want to be there. "Harrison Ford delivers speeches like he's giving a victim impact statement in court," one Twitter user wrote. "Harrison Ford doesn't understand why people are clapping. he hasn't expressed enthusiasm in years," another social media user pointed out. "I am obsessed with Harrison Ford. he approaches every event like he was held at gunpoint to attend, and I think that's commendable," a third chimed in. "Harrison ford looks like he doesn't want to engage with anything or anyone, which makes him the most relatable celebrity," one more added. Several others piled on, using GIFs and photos of the actor to convey just how they felt about Ford's appearance.
Ultimately, it's arguably fair to applaud Ford for being unapologetically himself because he clearly marches to the beat of his own drum.