Why Everyone Is Talking About How Joaquin Phoenix Closed The Oscars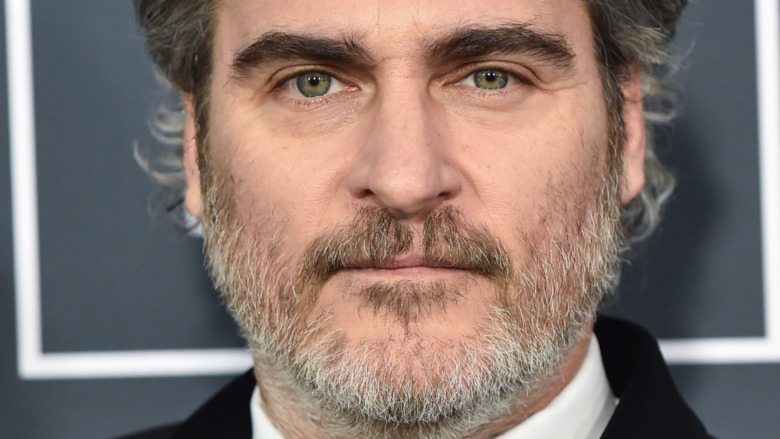 Shutterstock
The 2021 Oscars (more formally known as the 93rd Academy Awards) has everyone talking — but not necessarily for all the right reasons. The April 25, 2021 ceremony left many fans upset after the late Chadwick Boseman lost out on the Best Actor award for his role in the 2020 drama "Ma Rainey's Black Bottom," which likely marked his only chance to win an Academy Award following his death in August 2020.
Many slammed the Academy and claimed Boseman's loss was a "disgrace" after what The Telegraph described as "a twist" to the usual award show structure. The tradition of ending on the Best Picture category was changed around during the 2021 ceremony, and instead, the Best Actor and Best Actress awards went out last. 
Boseman's unexpected loss was delivered in pretty abrupt fashion by presenter Joaquin Phoenix, who closed out the 2021 ceremony. The latter announced Anthony Hopkins had won the award for Best Actor in a Leading Role for his role as Anthony in "The Father."
Phoenix's brief appearance, which happened in less than two minutes, left viewers with plenty to say. Read on to find out why.
Oscars viewers called Joaquin Phoenix's ending 'chaos'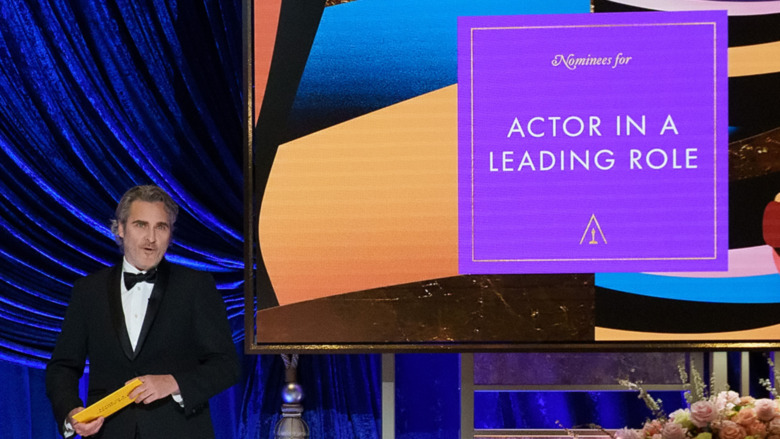 Handout/Getty Images
Joaquin Phoenix was accused by The Telegraph of "looking puzzled" and not at ease when he announced Anthony Hopkins as the Best Leading Actor winner at the 2021 Oscars. Many viewers were left confused, not only because of Boseman's surprising loss, but because of how quickly everything happened. 
Phoenix took to the stage and explained he was "supposed to talk about acting" and "the transformative moment when an actor discovers the character and fully embodies it," but claimed, "I don't really know anything about that." He then read the nominees, announced Hopkins was the winner but was not in attendance, and abruptly left the stage, leaving Twitter flooded with reactions.
"Did the Academy hold Best Actor until the end because they assumed Chadwick Boseman would posthumously (and rightly) win and then he didn't, so they're like 'WELP, good night!'" one person tweeted. "Truly the most spectacular anti-climax to an awards show of all time. Joaquin Phoenix doesn't want to be there giving an award to someone who isn't there. Like the ending of a New Hollywood movie from 1973. Perfect," another wrote.
A third noted, "An absent Anthony Hopkins winning over Chadwick Boseman during a ceremony built to end around a Boseman win while Joaquin Phoenix awkwardly stumbles through it all is...wow. Chaos!" Others flooded Twitter with GIFs joking about how quickly he exited the stage.
It looks like this is an Oscars people will be talking about for a while yet.