Fans Are Still Absolutely Fuming Over Chadwick Boseman's Oscar Loss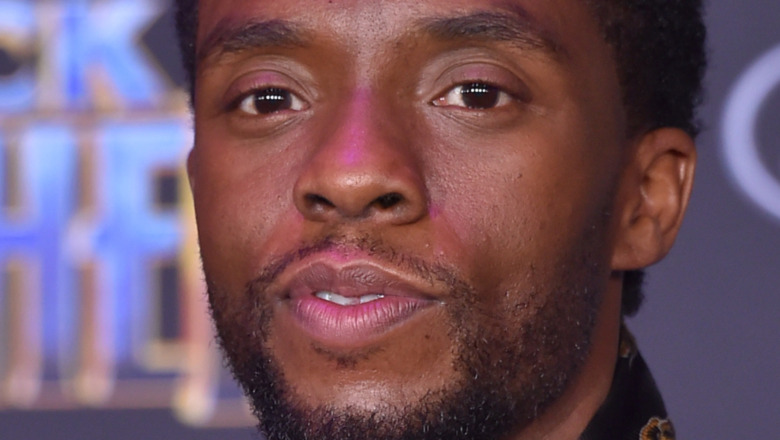 Shutterstock
Fans of the late Chadwick Boseman were thrilled when the actor was nominated for Best Actor at the 93rd Academy Awards (a.k.a. the 2021 Oscars) for his portrayal of Levee Green in "Ma Rainey's Black Bottom." Boseman had stiff competition from Anthony Hopkins in "The Father," Riz Ahmed for his role in "Sound of Metal," "Mank" star Gary Oldman, and Steven Yeun for "Minari," but seemed pretty likely to win his first Oscar.
Odds Checker reported that Boseman was far and beyond the favorite for the honor posthumously after his death in August 2020 following a cancer diagnosis he kept private from the world. The site claimed the "Black Panther" actor's chances of winning were "a relative certainty" and noted that it would be a "monumental upset" if he didn't. Well, unfortunately, for fans of the late star, that's exactly what happened.
Fans' hopes were high after a "twist" during the ceremony (via The Telegraph) hinted at a potential special moment for Boseman, who was honored in the Oscars' swag bags, to end the April 25, 2021 show. It was revealed the ceremony would close with the awards for Best Actor and Best Actress instead of the traditional Best Picture category, which had many believing Boseman would win his first Academy Award during what could have been a poignant closing moment.
However, the award actually went to Hopkins, who became the oldest winner of an acting Oscar in history of the awards — and many were left seeing red.
Chadwick Boseman fans slammed the Academy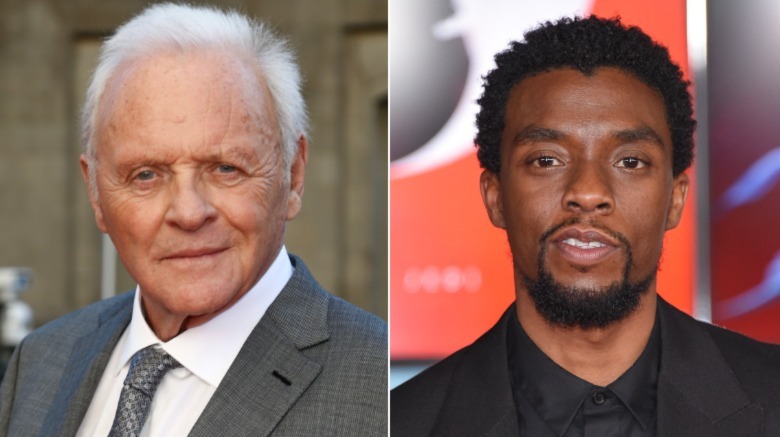 Shutterstock
Twitter was flooded with angry messages after it was revealed Chadwick Boseman had lost out on the Best Actor Oscar. "I will never forgive The Academy for robbing Chadwick Boseman! Congratulations Anthony Hopkins but Chadwick Boseman deserved it way more this year in my opinion! I'm fuming mad & furious! How dare they disgrace Chadwick Boseman! That is just disgusting!" one irate social media user tweeted. Another wrote, "I knew the #Oscars will do something terrible this year. But Chadwick Boseman not winning Best Actor, it's a disgrace."
However, others shared heartwarming sentiments about the way they thought Boseman would have reacted to the loss. "Honestly not even stressed about Chadwick not winning, because I know Chadwick wouldn't have been stressed about not winning," tweeted film and TV producer Franklin Leonard. "He would, however, want us to go back to work tomorrow aiming unconscionably high in both art and humanity. So that's what Imma try to do. #Oscars."
It wasn't just social media users who made their disappointment clear, though. The Telegraph published an article that claimed the "twist ending was an insult to both Anthony Hopkins and Chadwick Boseman," while Empire noted the late actor "deserved better."
Hopkins was not present at the ceremony, but paid tribute to Boseman in an acceptance speech posted to Instagram. "I'm very grateful to the Academy, thank you, and I want to pay tribute to Chadwick Boseman, who was taken from us far too early," he said.