How Tayshia Adams And Kaitlyn Bristowe Are Co-Hosting The Bachelorette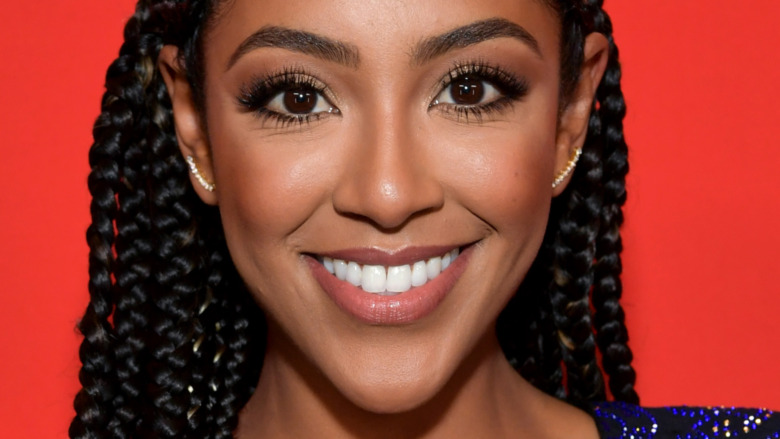 Emma Mcintyre /ama2020/Getty Images
Co-hosting 'The Bachelorette' is a whole new learning curve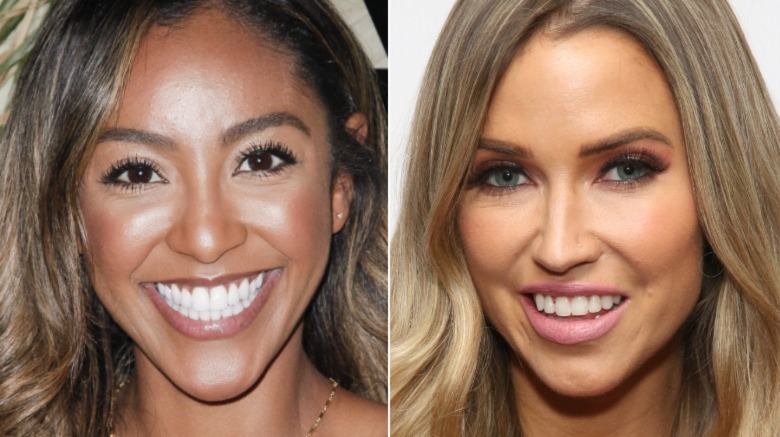 Alexander Tamargo/Getty Images
Tayshia Adams and Kaitlyn Bristowe had big shoes to fill when they signed on to co-host Season 17 of "The Bachelorette" with Katie Thurston. Amid controversy involving Chris Harrison, the two stepped in to temporarily host the show that brought them both love. As of this writing, Kaitlyn is in a relationship with Jason Tartick and Tayshia is engaged to her winner, Zac Clark. But in terms of filing in for Harrison, let's see how the ladies are doing.
"Tayshia and Kaitlyn have had to learn how to co-host and it's taken time," an insider told Us Weekly. "They're lovely to work with and they get along with the crew. It's just completely different with them co-hosting." Filming efficiently has taken some getting used to for them, and they've reportedly had "to do a lot of retakes." "It's a lot of memorizing lines," the source continued. "They didn't have years of experience before hopping on. Scenes that could be done in one take with Chris can now take, like, two hours." 
But no worries! Tayshia and Adams are taking their new learning curve in stride and are coming through for both ABC and Bachelor Nation. "They act professional, they're on time and are helping the franchise as much as they can in this funky situation," another insider said. It seems Tayshia and Kaitlyn are giving fans their all, so Bachelor Nation can enjoy "The Bachelorette" this summer.