The Least Popular Bridgerton Sibling According To Fans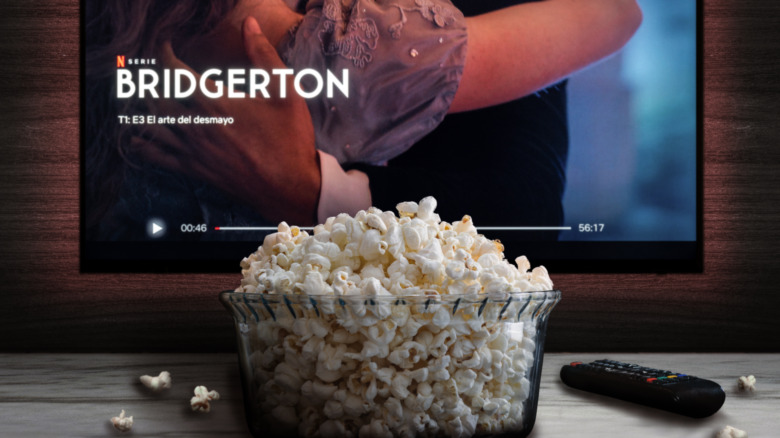 Shutterstock
Calling all "Bridgerton" fans! In a 2021 survey following the release of Netflix's oh-so steamy and oh-so marathon-worthy series "Bridgerton," we found out which sibling was the most disliked of the Regency era-inspired family. The hit drama romance series is based off of the novels by Julia Quinn and is another product of television producer Shonda Rhimes — who is also the mastermind behind other must-watch drama, such as "Grey's Anatomy" and "Scandal." So, because the show has been such a sensation, Nicki Swift decided to conduct a survey amongst fans.
Nicki Swift led a survey of 627 people in the U.S. and asked them to name which Bridgerton sibling they liked the best — and the answers are telling! Not only does the data tell us which character is the fan-favorite amongst "Bridgerton" followers, but also which character is the least liked. Fans were able to choose either Anthony, Benedict, Colin, Daphne, Eloise, or "other," in the survey and the results are not at all what we expected.
Have you become "Bridgerton"-obsessed and want to know which sibling was named the season's star, or should we say debutant, by fans? Keep reading to find out who was the most favorable Bridgerton sibling and who was the least popular. 
This Bridgerton brother is the least liked amongst fans.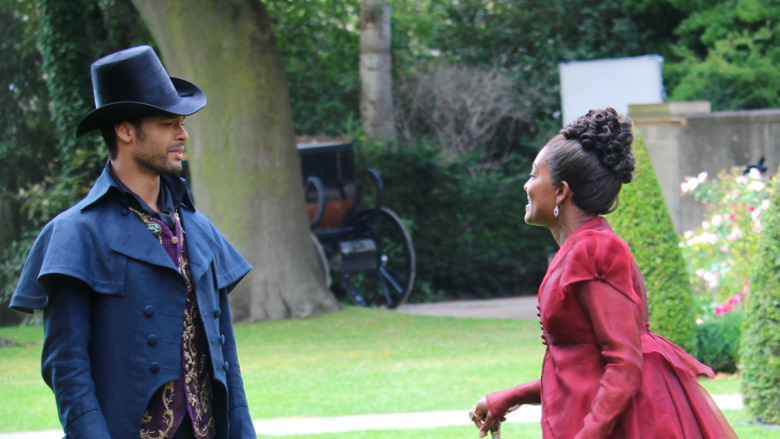 Shutterstock
In the 2021 survey conducted by Nicki Swift, we found out that it is a Bridgerton brother that is the least popular amongst fans. Per Nicki Swift's data, Benedict Bridgerton, played by Luke Thompson, only received about 10% of votes from the 627 participants asked in the survey. Benedict is the second oldest sibling, and according to Good Housekeeping, his "most notable moment in season 1 of the series" is his storyline with London artist Henry Granville. 
The sibling that received the most votes at almost 23%, was, of course, the series' lead Daphne Bridgerton. Throughout Season 1, fans followed the oldest daughter of the Bridgerton family, Daphne, as she becomes a debutant and finds love. However, it is said, via Marie Claire, that the next season will follow another sibling of the family a bit more closely than Daphne. 
So, because Season 1 didn't get to explore Benedict's storyline as much as his other brothers and sisters, we're hopeful that Season 2 offers more insight for the second oldest brother. Then, perhaps if a survey was conducted again, the results would be different.