Why Carrie Ann Inaba Is Taking A Break From The Talk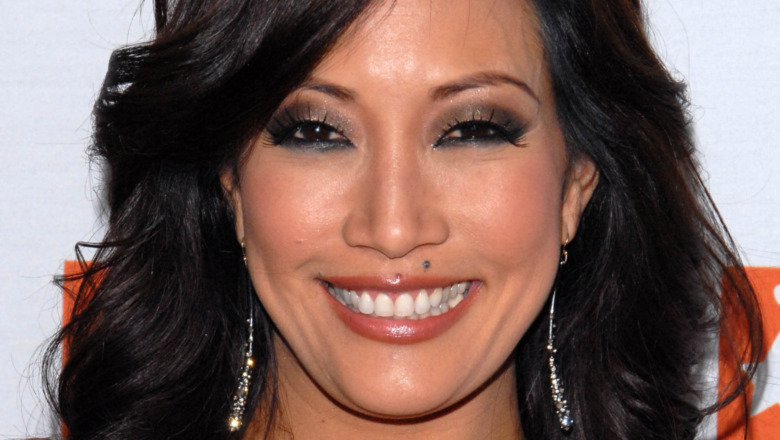 Shutterstock
There have been a lot of shakeups at "The Talk" as of late. In March 2021, long-time co-host Sharon Osbourne left the show under complicated circumstances. Osbourne found herself in the middle of a PR nightmare when she used the platform to defend Piers Morgan's controversial comments about Meghan Markle. A little background: Morgan expressed doubt of Markle's claims that she had experienced racism and was refused help for her suicidal ideation while she was a working member of the royal family. Morgan was fired from his role on "Good Morning Britain."
Osbourne's colleagues, as well as most of those who tuned into "The Talk" that day, did not like that Osbourne came to his defense, and soon enough, allegations of her racist actions began to emerge, and Osbourne was subsequently fired.
Just two months later, Carrie Ann Inaba announced she would also be leaving her role on the show. Here's what we know about her sudden departure.
Carrie Ann Inaba needs to focus on herself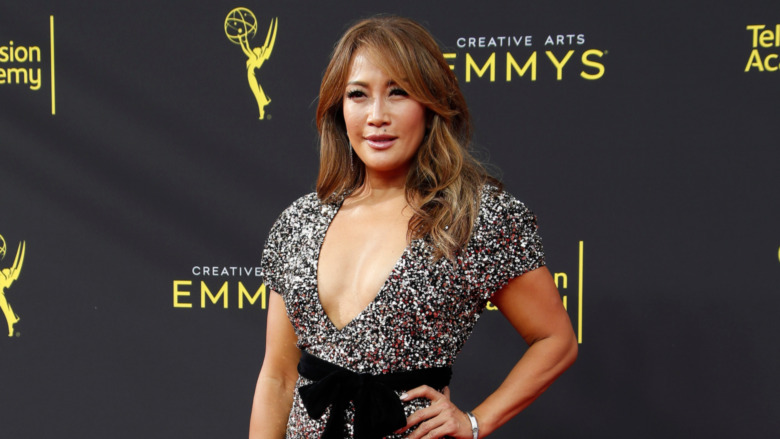 Shutterstock
Carrie Ann Inaba surprised fans of "The Talk" in April 2021 when she announced she would be taking a "leave of absence" from the show. "I wanted to let you know personally that I have decided to take a leave of absence from The Talk to focus on my well-being," she said via a short video posted to her Twitter. "I know you guys understand. Health is the most important thing."
Meanwhile, co-host Sheryl Underwood broke the news to fans on the show. "We'd like to let you all know at home Carrie Ann is taking a leave of absence from the show to focus on her well-being," Underwood said, per E!. "Carrie Ann, we miss you, and we look forward to having you back with us soon."
Inaba's departure comes as a bit of a shock, considering that "The Talk" only returned from its scandal-necessitated hiatus a few weeks prior. Still, given Inaba's health issues, it sounds like she's making a prudent choice. Inaba suffers from Sjögren's Syndrome and lupus (via E!). Additionally, the host contracted COVID-19 and has openly discussed the long-lasting effects the disease can take on the body and mind.
And finally, while this hasn't affected her health, Inaba is also in the middle of an expensive lawsuit related to a car crash in 2019, per Page Six.
Long story short, it seems like she could use some time off.