Matt James And Rachael Kirkconnell Were Just Spotted Hanging Out Together. Here's What We Know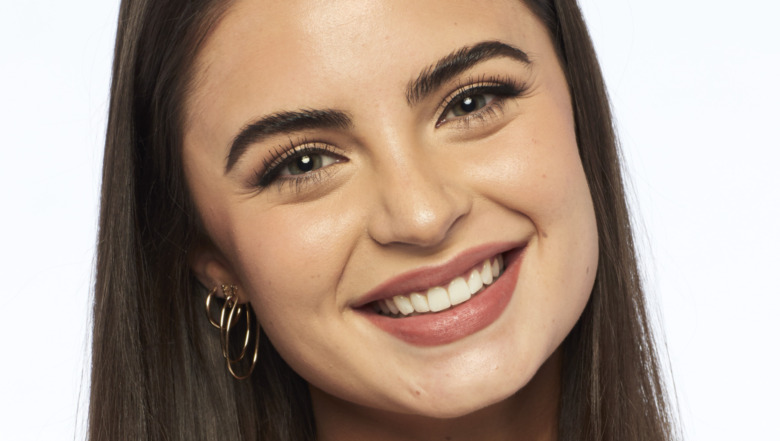 ABC
Matt James and Rachael Kirkconnell were spotted hanging out together in California on April 24, according to photos obtained and published by TMZ. The former couple, who met on ABC's "The Bachelor," broke up shortly after filming the show after photos of Rachael at an Old South formal taken back in 2018 surfaced online, according to Cosmopolitan. Matt and Rachael attended the "After the Final Rose" special that aired after the "Bachelor" finale on ABC on March 15, and had an emotional chat, but Matt ultimately decided that he could not be in a relationship with Rachael, which left her visibly upset.
A few weeks later, Reality Steve shared a photo of Matt and Rachael together in New York City, and later received intel that Matt had not only been hanging out with Rachael, but that he had also been trying to hang out with a woman named Grace, according to People. Rachael was said to be devastated after she found out that Matt was supposedly seeing someone else, according to E! News. "Matt and Rachael are no longer speaking and Rachael is really upset about the situation that happened. She is devastated and feels totally played by Matt. Rachael really trusted that they could have a future together and is heartbroken," a source told the outlet. But while just about everyone thought Matt and Rachael were over for good, that doesn't seem to be the case. Read on to find out what we know about their recent reunion.
Matt James and Rachael Kirkconnell haven't confirmed whether or not they are back together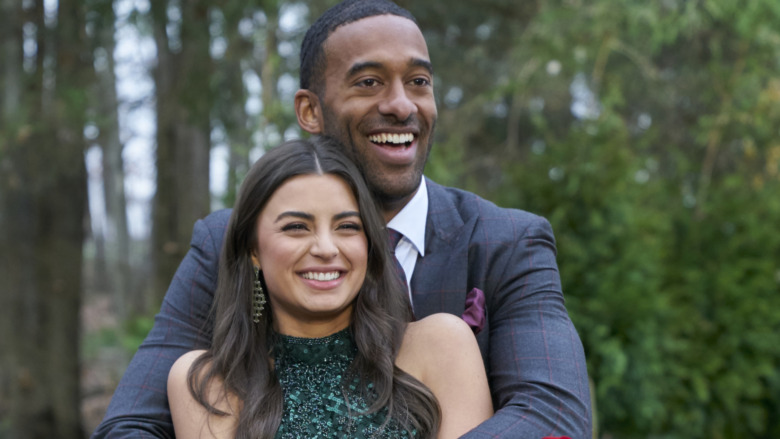 ABC
Matt James and Rachael Kirkconnell's recent outing took place at JuneShine in Santa Monica on April 24. Rachael was seen drinking a beer, and, according to TMZ, the two were with some friends. "There didn't appear to be any PDA...but they were definitely leaving together," the outlet reported. TMZ goes on the suggest that Matt has either "forgiven Rachael" or "gotten over the controversy" that caused him to break up with her in the first place. And, evidently, she has gotten over the whole other woman thing.
In an Instagram post uploaded on March 15, Rachael wrote a caption in which she called Matt the "love of [her] life." She wrote that she knew Matt was "special" from the moment she met him, but said that she respects "his decision completely." She went on, "I wish circumstances were different, but I still feel blessed for the time we did have together and the memories we made. I got to fall in love, and I truly believe he was the love of my life. He will always hold a piece of my heart." As TMZ points out, it seems like that love is mutual and these two are at least considering giving their romance another go. Neither Matt nor Rachael have posted any photos or videos together, and, at the time of this writing, neither have spoken out about their apparent reconciliation.