How Jimmy Carter Really Feels About Donald Trump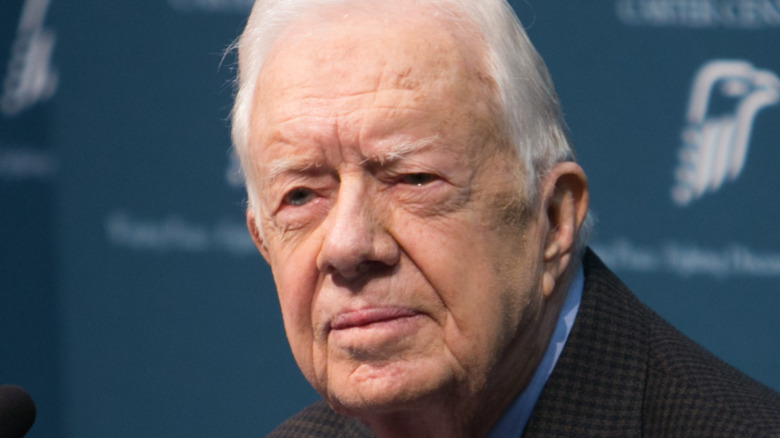 Jessica Mcgowan/Getty Images
Former President Jimmy Carter has never shied away when it comes to talking politics and which candidates he favors. In fact, the former prez publicly admitted to voting for Senator Bernie Sanders over Hillary Clinton in the 2016 Democratic primary. But that's not all. In recent years, he's also been very vocal about his disdain for Donald Trump.
As reported by CNN, in September of 2019 the 39th United States president famously told a crowd at the Carter Center in Atlanta that he thought it would be "a disaster to have four more years of Trump." SHOTS FIRED. WE REPEAT: SHOTS FIRED. Alas, that was only the very tip of the iceberg when it comes to how the former commander-in-chief feels about Trump and his ability to serve as president.
But just what else did Carter have to say about the reality star turned president? Keep reading after the jump to find out!
Jimmy Carter called Donald Trump's presidency 'illegitimate'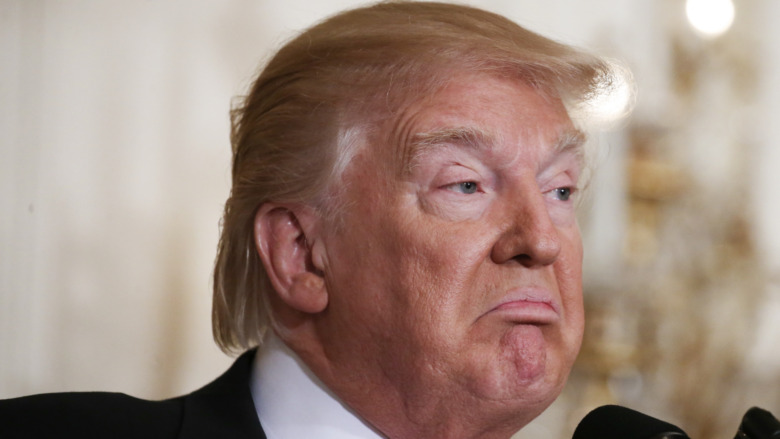 Mario Tama/Getty Images
As reported by CNN, former President Jimmy Carter minced no words when asked about Donald Trump's foray into the White House. "There's no doubt that the Russians did interfere in the election," Carter claimed at the Carter Center's retreat located in Leesburg, Virginia. "And I think the interference, although not yet quantified, if fully investigated would show that Trump didn't actually win the election in 2016. He lost the election and he was put into office because the Russians interfered on his behalf," he continued.
But Carter didn't stop there. When posed with a question as to whether or not he believed Donald Trump's presidency was illegitimate, Carter appeared to think long and hard before answering with a hearty laugh. "Based on what I just said, which I can't retract," he declared.
Trump, however, was not willing to let Carter have the last word. As reported by Politico, in what appears to be retaliatory behavior due to Carter's remarks, Trump referred to Carter as the "forgotten president" during a news conference. "He's a nice man. He was a terrible president," Trump added. "He's been trashed within his own party. He's been trashed."
We think it's safe to say that these two former presidents won't be making plans for a cordial lunch or a friendly round of golf anytime soon!