What Harry And Meghan Are Demanding Of World Leaders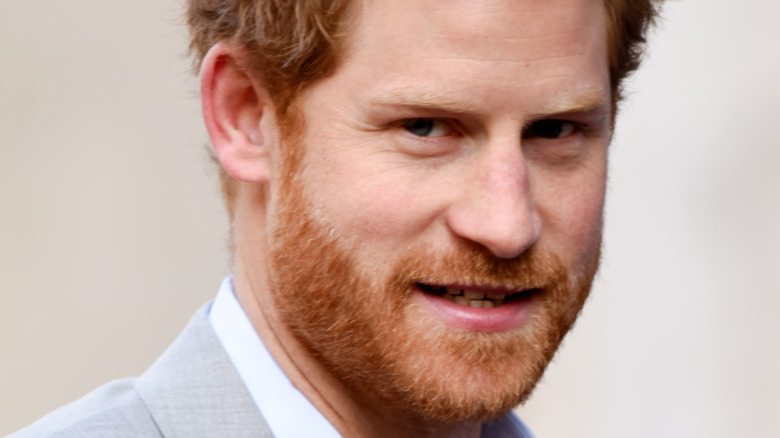 Shutterstock
The royal couple has had quite a busy start to 2021. Their revelatory interview with Oprah Winfrey made headlines in March, and then there was Harry's reported reconciliation with his brother Prince William at Prince Philip's funeral in mid-April. Meghan couldn't attend the funeral because she was prohibited from flying due to her pregnancy. 
While it was rumored that Harry would make a prolonged stay in the U.K. to celebrate his grandmother's 95th birthday on April 21, he cut his trip short and flew home to be with Meghan and son Archie. A source told Us Weekly that Harry was "happy" to be back home with his family in Montecito, Calif., where they have been living since March 2020. Now, Prince Harry and Meghan Markle are taking on another role.
Besides missing his family, another reason that Harry might have rushed home was so that he could resume his work commitments with Meghan. The royal couple founded Archewell — a non-profit public organization aimed to "drive systemic cultural change," according to its website, shortly after their move to California. Harry and Meghan are continuing their activism by joining a slew of celebrities and world leaders in tackling the COVID-19 pandemic for Global Citizen's "Vax Live: The Concert to Reunite the World," set to air on May 8. Scroll down to find out about Harry and Meghan's new role in the show entails. 
Harry and Meghan want vaccine equity for all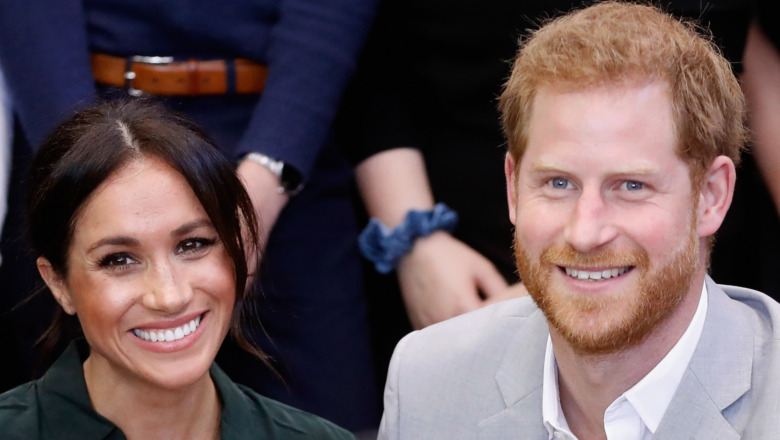 Chris Jackson/Getty Images
According to Harper's Bazaar, Prince Harry and Meghan Markle were announced as the "official campaign chairs" for the upcoming Global Citizen's Vax Live: "The Concert to Reunite the World" hosted by Selena Gomez. The show will air live on May 8 and will feature political figures like President Joe Biden, First Lady Dr. Jill Biden, Vice President Kamala Harris, and celebrities like Ben Affleck, Chrissy Teigen, Jennifer Lopez, and more. Per the outlet, the show's goal is to "increase public confidence in the COVID-19 vaccine."
As campaign chairs, Harry and Meghan are expected to encourage private sectors to make donations to COVAX — a vaccine sharing program — and to provide equal vaccine distribution to all. "Over the past year, our world has experienced pain, loss, and struggle — together. Now we need to recover and heal — together," Harry and Meghan said in a statement to Global Citizen. "We can't leave anybody behind. We will all benefit, we will all be safer, when everyone, everywhere has equal access to the vaccine." They added that everyone "must pursue equitable vaccine distribution," in order to restore faith in our common humanity."
The Daily Mail reported that Harry and Meghan have demanded world leaders like President Joe Biden and U.K. Prime Minister Boris Johnson "share vaccines" with India, a country facing the world's worst COVID-19 outbreak, according to CNN. It certainly seems the couple is attempting to live up to the organization's name and be Global Citizens!