The Real Reason Walmart Just Called Out Kanye West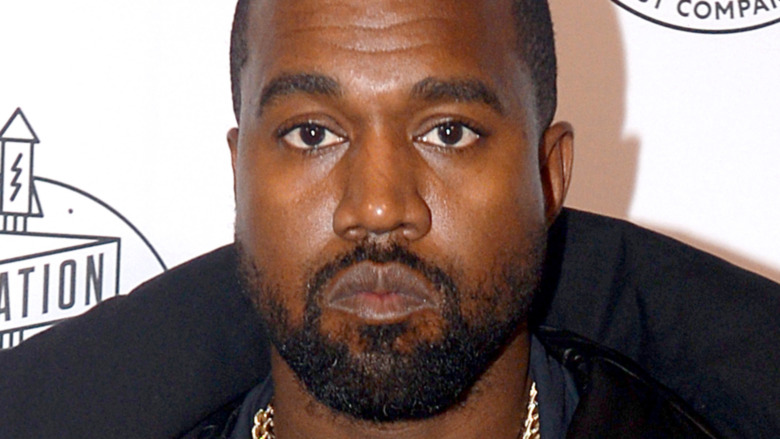 Brad Barket/Getty Images
As the late Notorious B.I.G. once waxed poetic, "Mo money, mo problems." On the heels of Bloomberg's bombshell announcement that Kanye West is now the richest Black billionaire in U.S. history with a reported net worth of $6.6 billion, via Business Insider, the musician turned business mogul has now found himself in some hot water.
Retail giant Walmart is now alleging that the Kanye's Yeezy, LLC logo is just a little too close for comfort to their widely recognized spark logo, a trademark they've owned since 2008. As reported by Fox News, on April 21, the famous retail corporation filed a notice of opposition (which is basically a fancy formal document that says, "Not so fast, copycat) citing that the logo would likely cause "confusion" and even suggest false connections with their brand. 
According to legal documents, the famous rapper and fashion designer first applied for the trademark in January of 2020. Since that time, however, it's reported that Walmart sent letters to West's camp numerous times, including in July 2020, August 2020, January 2021 and February 2021 and even engaged in a telephone conference with West's company as recently as April 2021.
But just how similar are the two competing logos? Keep reading to find out.
Kanye West has yet to publicly address the situation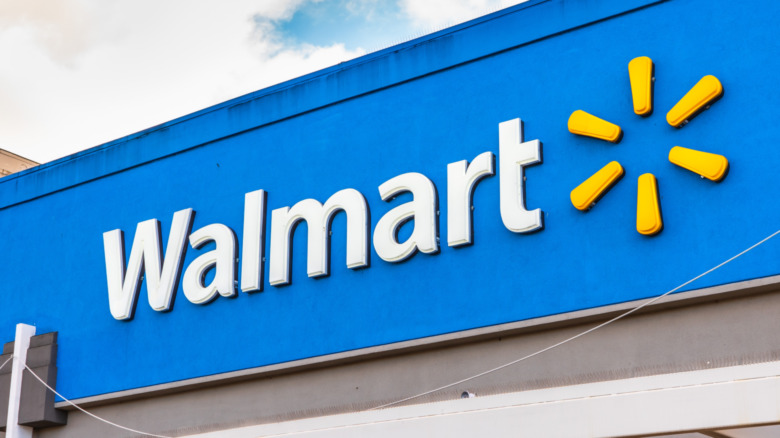 Shutterstock
According to documents from the United States Patent and Trademark Office, West's new logo is comprised of eight dotted lines, each comprising three totally shaded circles, with a total of 24 circles, arranged at equal angles as rays from a sun." Walmart's famous logo, however, is described as "six rays symmetrically centered around a circle to resemble a spark." Too similar? We'll let the USPTO be the judge of that.
What we do know is that West will most likely not go down without a fight, though he has not publicly commented about the situation ... yet. Does anyone else feel a Twitter war brewing between Mr. West and Wally World? All we're trying to say is grab the popcorn and buckle up. This could be one very bumpy ride.
On another note, perhaps West should seek counsel from his estranged wife and current law student, Kim Kardashian. Maybe she'll know what to do!