Inside Jennifer Lopez And Alex Rodriguez's Relationship Today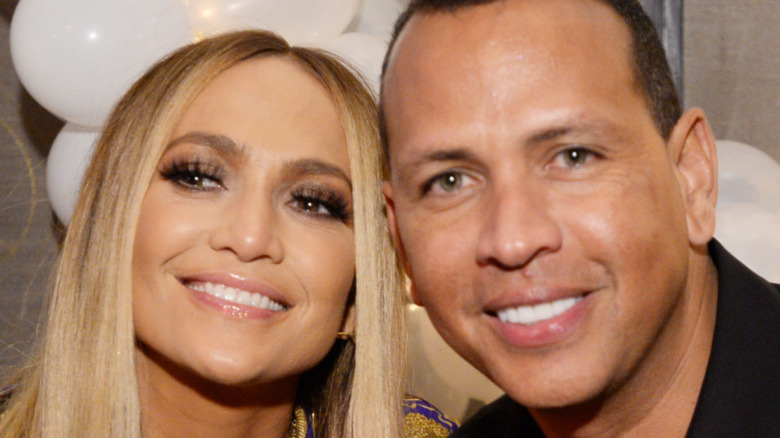 Andrew Toth/Getty Images
Jennifer Lopez and Alex Rodriguez seemed to be a perfect match. They're both famous — not to mention rich, fit, and family-oriented, among many other similarities. That's why it just seemed to make sense when they became a couple. It made just as much sense when the two got engaged and started heading towards a wedding. But then it all fell apart. In April 2021, after buzz about problems in their relationship had hit the news, the two announced that they were splitting up and this time it was for good.
While the breakup was surely difficult for both Lopez and Rodriguez, the pair is apparently unwilling or unable to simply walk away from their former life together. That's because they not only shared a love, but they were also involved in various business ventures, and as the parents of four children between the two of them, had merged their families. That's why the stars are reportedly being very careful about how they handle things now, and that includes a major decision that they've made about their future.
This is why Jennifer Lopez and Alex Rodriguez want to remain friends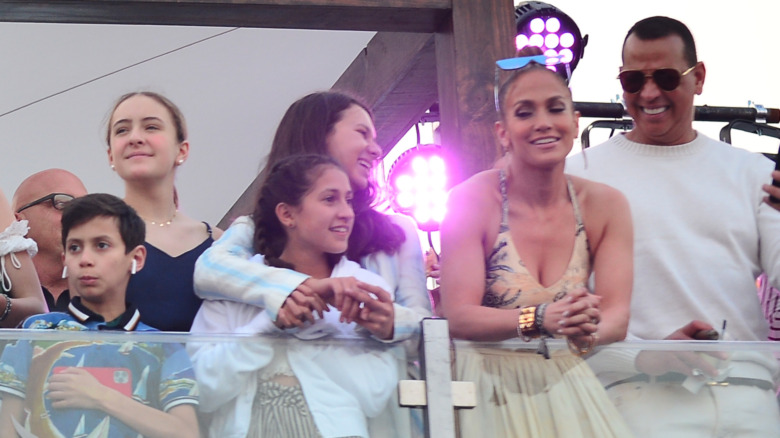 Johnny Louis/Getty Images
The end of a romantic relationship often comes along with heartbreak and sometimes resentment, however, Jennifer Lopez and Alex Rodriguez are determined to walk away from their former engagement in a positive way. That's apparently why the two were spotted having dinner a week after announcing their split. According to a source who spoke to People, the pair was sitting down together at the same restaurant where they enjoyed their first date in 2017, at the Hotel Bel-Air in Los Angeles, in order to "talk business" and figure out "how to move forward in a friendly way." The source added that when it comes to their future, the two have decided that they want to figure out "how to be exes and still remain friends."
Granted, that's not all that they have to figure out. Along with working out the details around their business ventures, investments, and shared homes, Lopez and Rodriguez are focused on their children. Lopez is the mother to a daughter Emme and son Max, while Rodriguez has two daughters, Ella and Natasha. According to the source, when it comes to the kids, the parents "want to be as considerate of them as possible." The insider explained, "Jennifer has been such a big part of Alex's daughters' lives, and she will continue to be a big part. She loves his girls. Their split is trickier because of the kids."