The Real Meaning Behind Willow Smith's 'Transparent Soul'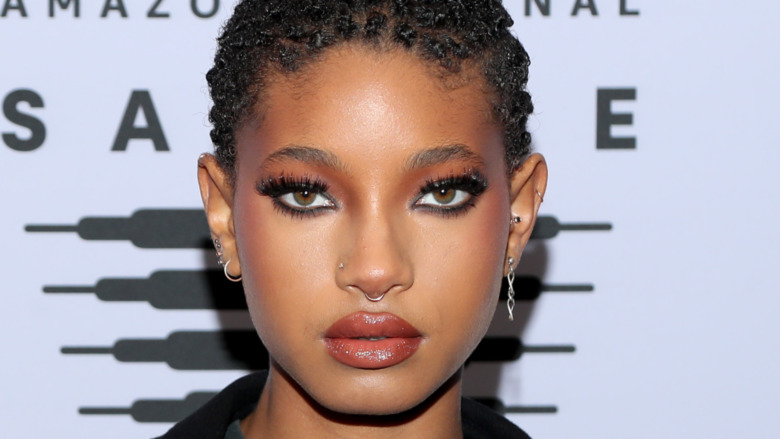 Jerritt Clark/Getty Images
On April 27, 2021, singer Willow Smith dropped a brand-spanking new song called "Transparent Soul," which according to People, is the first single from her upcoming album. As the daughter of fellow musicians and actors, Will and Jaden Pinkett-Smith, the 20-year-old is no stranger to the music industry.
According to American Songwriter, Willow toured with her mother from the age of 3 through 7, made Billboard's Hot 100 chart for her hit "Whip My Hair" in 2010, and released her first album "Ardipithecus" in 2015 at just 15. The outlet also states that her successful career at an early age has allowed her to "[experiment] with her sound, instrumentation, and words." Willow's new song "Transparent Soul" is yet again another example of the artist expanding her talents. The punk-rock song was written while Willow and the rest of the world were stuck in quarantine in 2020, per People. The track is also completely different from her usual sound and lyrics. 
So, if you're a fan of Willow and want to know more about "Transparent Soul," we've got you covered. From the meaning behind the lyrics to who she collaborated with, here's everything you need to know about this new punk-rock hit. 
The new song was inspired by Willow's time in quarantine and a Hindu teacher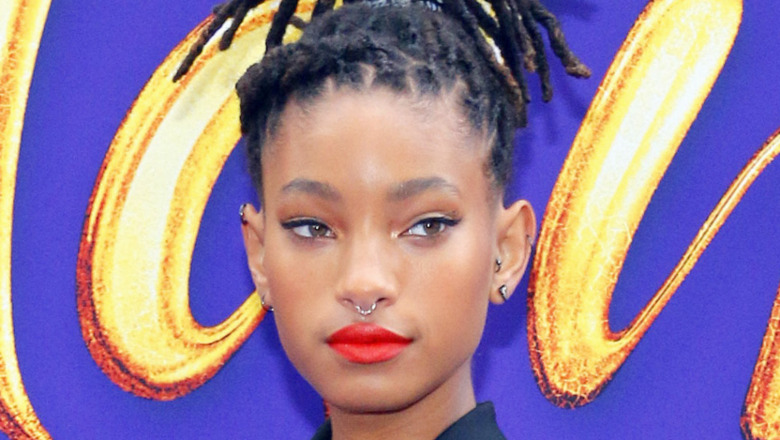 Shutterstock
After releasing her new song "Transparent Soul," Willow Smith told Complex that she was "grateful" for the track, because during a difficult year, she was able to explore a different genre. She revealed, "It was the song that proved to me that I needed to let go of the insecurities I had about making a project of this genre." "Transparent Soul" not only includes punk-rock influences with the help of her on the guitar and Blink 182's Travis Barker on the drums, but also edgy lyrics.
According to American Songwriter, Willow was inspired by a quote from a Hindu teacher who she knows personally. She said, "I thought this was a really dope outlet for a new energy I wanted to bring to my music." She added, "It is said that a saintly person is so pure that he or she acts like a spotless mirror. When we come in the presence of such mirror-like soul, we can see both the beauty and ugliness of our inner life."
In the past, Willow was known for her unique Neo soul and experimental pop sound, so her branching into the punk rock realm is a first for the artist. We also hope, based off of the buzz around "Transparent Soul," it won't be the last.