How Much Is Eric Andre Actually Worth?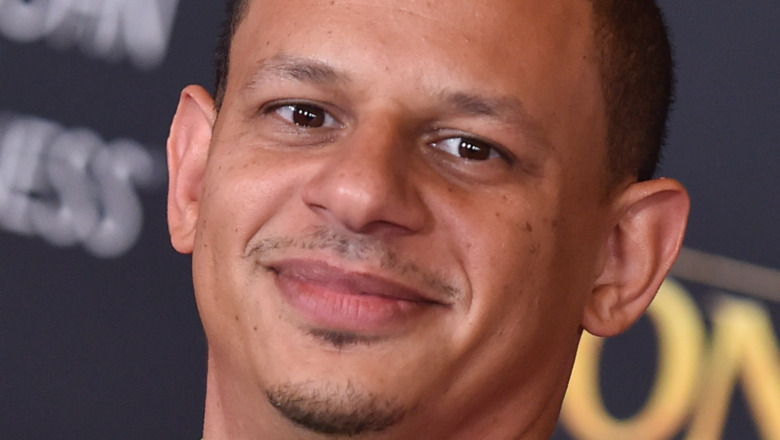 Shutterstock
Eric André may make headlines due to his love life (remember when he dated and then split up with Rosario Dawson?!), however, he happens to be famous for his willingness to make things weird while on camera (just see what Lindsey Pelas has to say about their cringe-worthy interview). Surely you've seen him as the host of Adult Swim's "The Eric André Show" and wondered what it's like to make a living by being beyond bold.
Frankly, The New York Times has asked if there "[a]re there any rules or boundaries for a man who, in his recurring role as a shabby talk-show host, has appeared to vomit in front of an unsuspecting guest and then eaten what he just regurgitated?" Er, ew! The Times also wanted to know "[w]hat motivates an artist who does all this and also constantly gets naked in public?" While André might have a thing or two to say about what drives him to do what he does, surely one reason has to be money.
Indeed, thanks to André's various gigs, he now has a small fortune. However, it turns out that he might not have as much as you might think.
Eric André is willing to go to jail for his job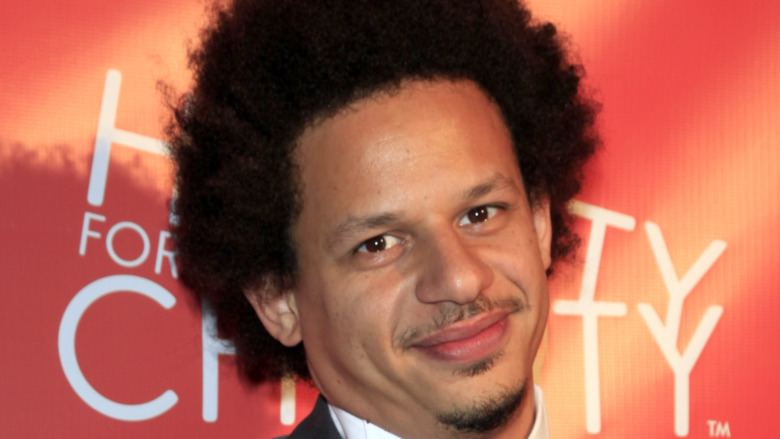 Shutterstock
Eric André has earned fame and fortune thanks to his willingness to do things that others simply wouldn't do. For instance, while talking to Den of Geek, he admitted, "I got arrested! I've been arrested and went to jail in Season 1 [of "The Eric André Show"]. ... [I]t gets pretty hairy sometimes."
That's not all that André has been through in order to earn his salary. He also opened up about suffering injuries, saying, "The worst I ever got hurt was in Season 2. During the Vivica A. Fox interview I jumped on the desk and landed on my tailbone on the ground, which was solid concrete evidently." Explaining that he had "shifted" his spine, he recalled that because of the damage, his "body was asymmetrical for the rest of the year" and he "was walking around all weird." That's not to mention the time he "punched through a car window" and ended up with stitches in his hand.
Things were even more intense while André was filming "Bad Trip." He told USA Today, "Part of my brain was like, 'Wow, I could die right now.' Another part of my brain goes, 'This is going to be great footage.'"
For what André is willing to endure for his job, he's banked $3 million, according to Celebrity Net Worth. While that's not the smallest fortune around, would it be enough to get you to do the kind of things that this star does to earn his pay?