Why Kelly Osbourne Shared Her Relapse News With Fans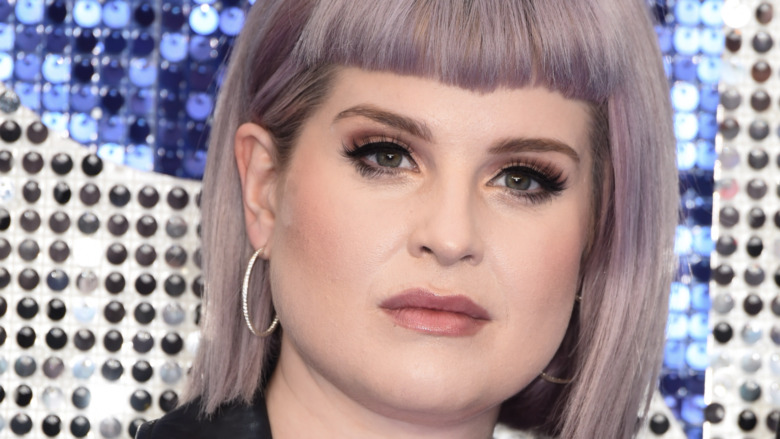 Shutterstock
This article contains mentions of drug abuse. 
In an age of hyper-curated Instagram feeds, it is refreshing to see a celebrity use their social media to share the more human side to their lives. Kelly Osbourne did just that in April in her Instagram Stories, telling followers she had relapsed after roughly four years of sobriety. "This is a little hard for me to talk about," Osbourne opened with (via ET), "but I've always promised you that I will always be honest with you... I relapsed." Osbourne added that while she was "not proud of it," she had since "been back on track."
The singer-turned-TV host's relationship with drug use began at age 13, as she told People in 2009, after a tonsillectomy procedure for which she received "liquid Vicodin." Osbourne explained that the prescription painkiller gave her a sense of self-confidence not previously found. "I'm having fun, I'm not getting picked on. It became a confidence thing," Osbourne admitted to thinking at the time. In 2018, the candid star shared on Instagram a screenshot of her "Twelve Steps" app progress, showing her year-long sobriety then, after what she wrote in her caption had been "one of the hardest years of my life."
Osbourne took to the "Everything Iconic With Danny Pellegrino" podcast later in April 2021 to share how she felt about her relapse confession.
Kelly Osbourne admitted to relapse for accountability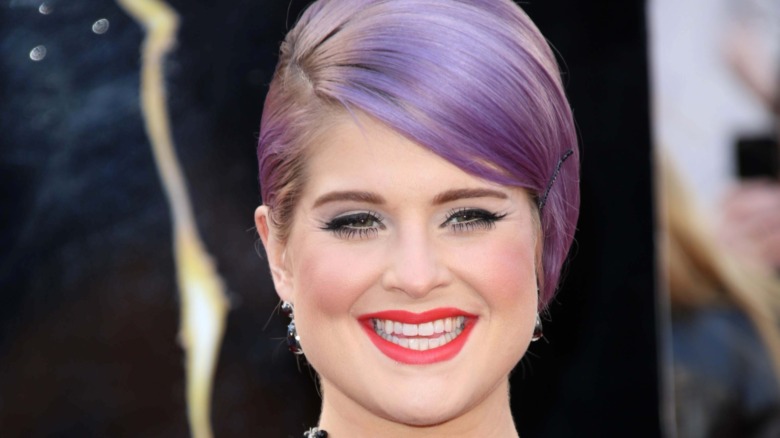 Shutterstock
On the "Everything Iconic With Danny Pellegrino" podcast in April, Kelly Osbourne revealed, unsurprisingly, that admitting her recent relapse in her Instagram Stories proved difficult despite her usually candid nature. "It's not nerves, it's, you get shame. I feel so much shame," Osbourne explained, continuing that she is happy, however, with taking responsibility in public. "It happened. I'm owning it and I'm moving on because I'm human," she shared. 
Earlier that month in her Instagram Stories, Osbourne had also shared that she would go into further detail on a podcast whose name was undivulged until her "Everything Iconic" appearance. Her podcast appearance also had the former "Fashion Police" star notably denouncing "mean talk show culture," in which she decried how "on all these panel talk shows is what I'm learning and what makes me really sad is that women are really f**king mean to each other... We're tearing each other apart." 
"The reason I shared it," Osbourne told host Danny Pellegrino referring to her drug use, was that she lived "a life of rigorous honesty."  Osbourne seemed to emphasize that her continued candor about her relationship with substance abuse has been a method of holding herself accountable as well. "If I'm not honest, I get sicker," she said, imparted wisdom from her recovery process: "They say in the program, 'You're only as sick as your secrets.' And I don't want to have any secrets." Hopefully, it can also help her followers out there in similar situations.
If you or someone you know is struggling with substance abuse and mental health, please contact SAMHSA's 24-hour National Helpline at 1-800-662-HELP (4357).