What Willow Smith Just Revealed About Her Love Life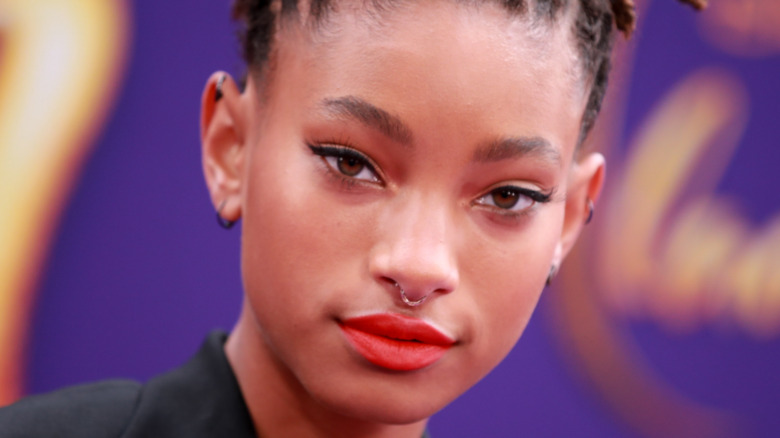 Rich Fury/Getty Images
Being the daughter of world-famous actors Will Smith and Jada Pinkett Smith, Willow Smith grew up in the limelight. Movie buffs watched the cute kid transform into a talented artist whose repertoire includes singing, rapping, acting, and dancing. As a multifaceted celebrity born and raised into fame, it is only natural that Willow's love life has generated quite a bit of interest.
Back in 2014, Willow was in the news after a controversial photo surfaced that showed her lying in bed next to actor Moises Arias, who was shirtless. As the Independent reported at the time, the picture drew criticism, especially because Willow was 13 while Arias was already 20 years old. However, Jada defended her daughter and accused the media and the public of sexualizing an innocent moment between friends. "Here's the deal: There was nothing sexual about that picture or that situation," she told a reporter in a video shard by TMZ in May of that year. 
Willow has attempted to keep her love life private ever since. Even though rumors circulate since 2018 that she is in a romantic relationship with fellow musician Tyler Cole, Willow herself has never neither confirmed not denied them, as Meaww noted. Despite her penchant for keeping details of who she sees or does not see to herself, Willow has make remarks about her sexual preferences. Keep reading to find out what revelation she recently made about her love life. 
Willow Smith revealed she is polyamorous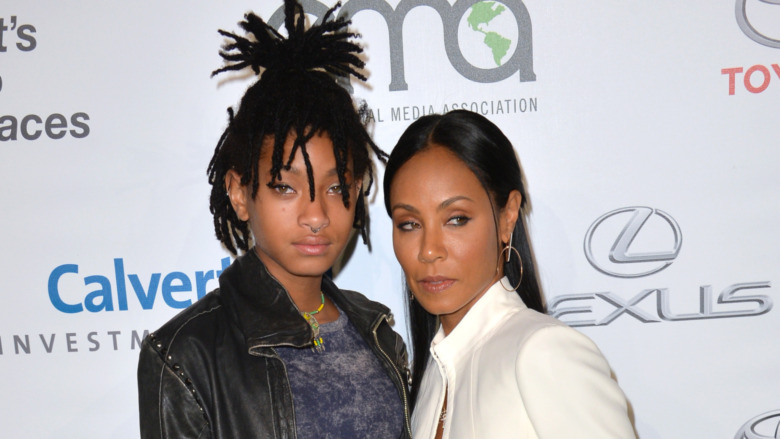 Shutterstock
Willow Smith revealed she is polyamorous on April 28 on her motherJada Pinkett Smith's "Red Table Talk" web-series on Facebook Watch, which she co-hosts alongside her grandmother, Adrienne Banfield-Norris. In the short clip shared on the show's Facebook page, Willow, who turned 20 on October 31, 2020, opened up about her sex life in an attempt to clear up "misconceptions" about polyamory, the practice of maintaining more than one romantic or sexual partner at a time. She introduced the subject by giving the example of a couple with different sex drives. "Are you going to be the person to say, 'Just because I don't have these needs, you can't have them either?'" she asks. 
Willow then revealed that the scenario is one of the reasons behind her own interest in polyamory, she told her mother and grandmother. "I was introduced to it through kind of a nonsexual lens. In my friend group, I'm the only polyamorous person and I have the least sex out of all of my friends," she said.
This isn't the first time Willow discussed her sexual preferences. In 2019, she once again tackled a similar subject on "Red Table Talk" and revealed that she is interested in both "men and women equally," adding that she would prefer to be in a polyamorous relationship involving "one man, one woman," besides herself.