Kurt Cobain's Last Photoshoot Is Making Headlines Again. Here's Why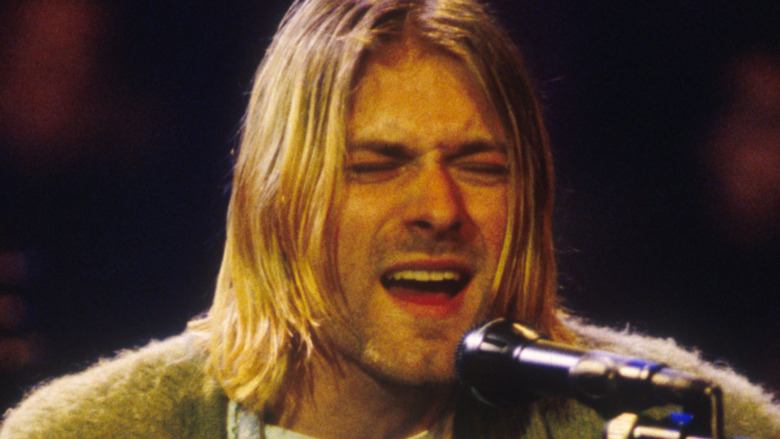 Frank Micelotta Archive/Getty Images
"It was like shooting a dog," recalled Jesse Frohman to Rolling Stone in 2012 about the challenge of capturing Kurt Cobain on the camera. The Nirvana frontman didn't want to be idolized or be treated like other celebrities.
"We got these really interesting pictures because he was aware of what he was looking like, and he was unaware of how he was, because he was pretty out of it," Frohman recalled of taking Cobain's pictures in New York in 1993, a time when Nirvana was at its height. Frohman recalled meeting Cobain, who was "very quiet" and wore what the photographer referred to as "white Jackie O glasses." Oh, and the musician asked for a bucket because he thought he'd be sick. "And that was my introduction to Kurt," recalled Frohman.
Months later, Cobain died by suicide at the age of 27. It has been 28 years since the photoshoot, but the images are making headlines again. Here's why what's happening with these iconic photos has fans upset.
Kurt Cobain's last photoshoot will be auctioned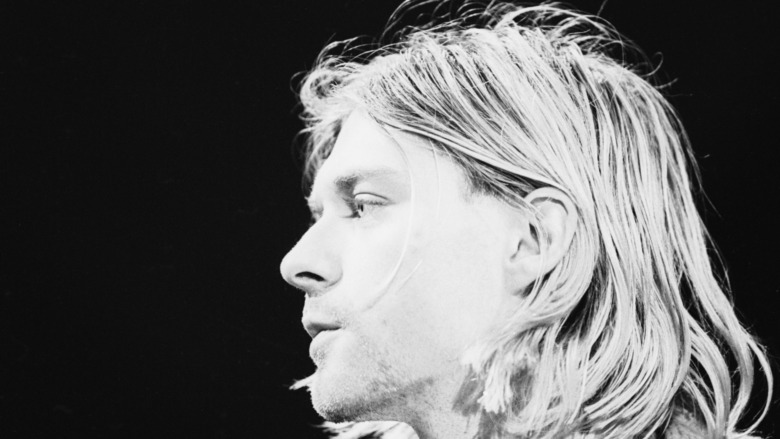 Frank Micelotta Archive/Getty Images
Photographer Jesse Frohman has decided to auction off a non-fungible token (NFT) with more than 100 pictures, polaroids, and contact sheets from that day in 1993, which he calls "The Last Session," per Rolling Stone. According to the auction website, the winning bidder from the May 2021 auction will take ownership of the pictures and take home "an enduring moment in music and culture." 
However, not everyone is happy with Frohman's decision to sell pictures of Kurt Cobain, whom some regard as "the last rockstar." "Kurt Cobain was philosophically against the commercialization of art and the commodification of artists themselves. Nothing could dishonor his memory more than this," wrote a Twitter user. "I don't think anything could ever be more profoundly the opposite of what someone would've wanted. Cobain hated the commercialization of the band, he hated being an image," wrote another.
On the other hand, the photographer thinks that Cobain would be on board with the situation. "I think of Kurt especially as an idol, and sort of a hero, for the crypto world. They love to buck the system. To me, that's what Kurt was. He was very anti-establishment — and he was outspoken about that. I think he would be very interested in the NFT art space," Frohman told Rolling Stone. A part of the proceeds from the auction will go to the JED Foundation, a nonprofit for suicide prevention and mental health in American teens. But that's not enough to ease some fans' concerns.