Lana Del Rey's New Album Artwork Is Turning Heads. Here's Why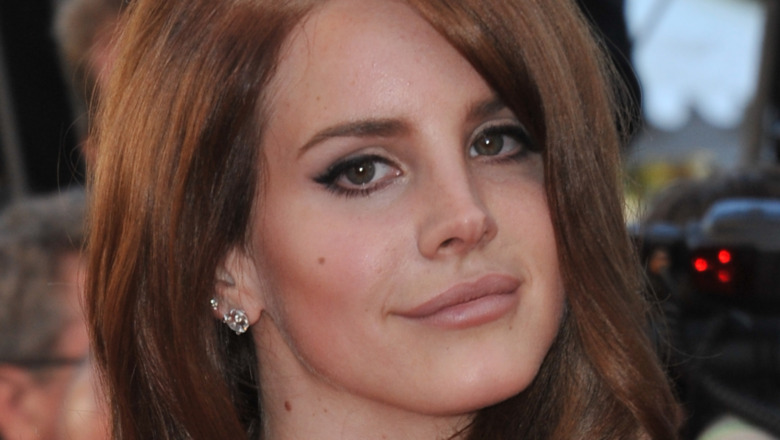 Shutterstock
It seems Lana Del Rey has been on a creative roll recently. The "High By The Beach" singer first rose to fame in 2011 and has since been very active on the music scene.
In March 2021, Del Rey released her seventh studio album, "Chemtrails over the Country Club," less than two years after her Album of the Year Grammy Award-nominated album "Norman F**king Rockwell." The LP debuted at the top of the U.K. albums chart, making it her fifth album to reach the No. 1 spot. Not only that, "Chemtrails over the Country Club" became the fastest-selling vinyl of the century for a female act, according to The Official Charts. On the U.S. Billboard 200 chart, the LP peaked at No. 2.
Just over a month after her latest album's release, Del Rey has already announced that she will be releasing her eighth studio album later this year. While fans are very excited, they appear to be distracted by the artwork. Keep reading to find out more.
Fans think Lana Del Rey's new album artwork could have been made on PicsArt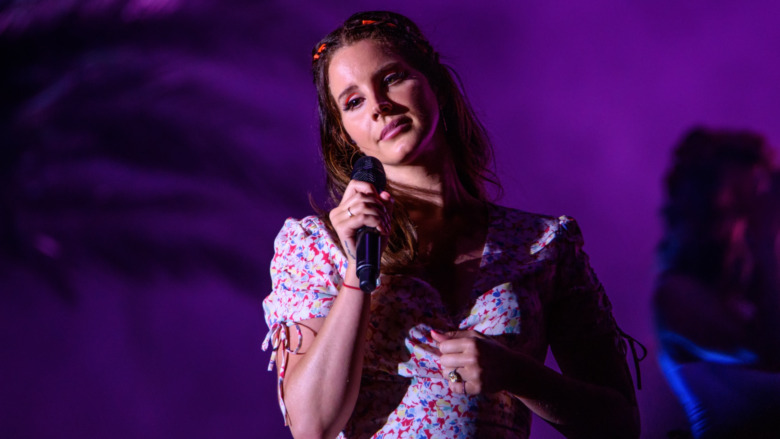 Shutterstock
On April 28, 2021, Lana Del Rey took to Instagram to announce that she will be releasing her eighth studio album later this year, just months after her latest LP, "Chemtrails over the Country Club." The "Let Me Love You Like A Woman" hitmaker revealed the next release will be titled "Blue Banisters." Fans haven't got long to wait as she also informed her followers that the record will drop on July 4.
Unsurprisingly, fans of Del Rey were excited that new music was on its way so soon after "Chemtrails over the Country Club." However, the official artwork attached to the upload definitely turned heads. The cover for "Blue Banisters" is seemingly a close-up selfie of Del Rey that had already previously been shared to her Instagram page on March 20. The album title was written across the bottom in blue text and had her appear in front of a graphic that didn't look too professional. 
Many fans took to social media after they believed Del Rey made the cover herself on PicsArt. "our queen lana del rey has really gotten good at picsart!!" one user tweeted, attaching the artwork. "Lana Del Rey rlly thought the picsart filter cover looked cute..." another person shared. "The sad thing is that a teenager, me, can make better album covers on picsart than Lana Del Rey," remarked a third user. Del Rey has yet to respond to the reaction of the artwork.