Why Lana Del Rey's New Album Cover Is Causing A Stir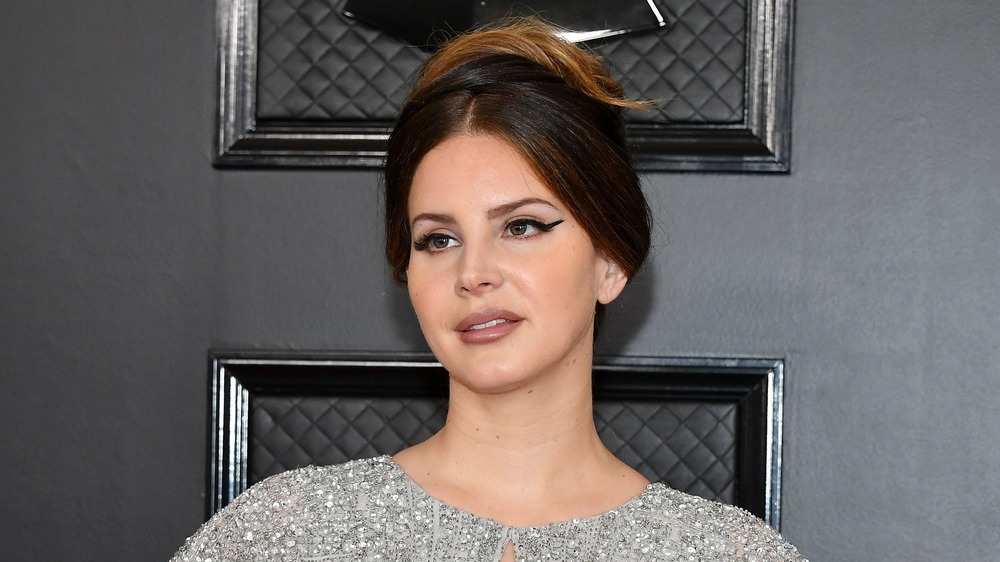 Amy Sussman/Getty Images
Setting the record straight! Lana Del Rey is no stranger to criticism and was prepared for backlash when sharing her new album cover. "There's always turmoil and upheaval and in the midst of it- there's always beautiful music too [.] introducing my new album chemtrails over the country club," Del Rey wrote via Instagram on Jan. 11, 2021. In the black and white photo, the songstress can be seen surrounded by women at a picnic table. Soon after sharing the image, Del Rey was met with backlash for the lack of diversity in the photo, but she wasn't going to stand for it; the artist took to the comments to explain her artistic decision.
"I also want to say that with everything going on this year! And no this was not intended-these are my best friends, since you are asking today," Del Rey began (via Jezebel) before detailing her friends' ethnic heritage pictured in the cover. "And damn! As it happens when it comes to my amazing friends and this cover yes there are people of color on this records picture and that's all I'll say about that but thank you." Keep scrolling to see what else Del Rey had to say about her album cover controversy.
Lana Del Rey is fiercely defending her album cover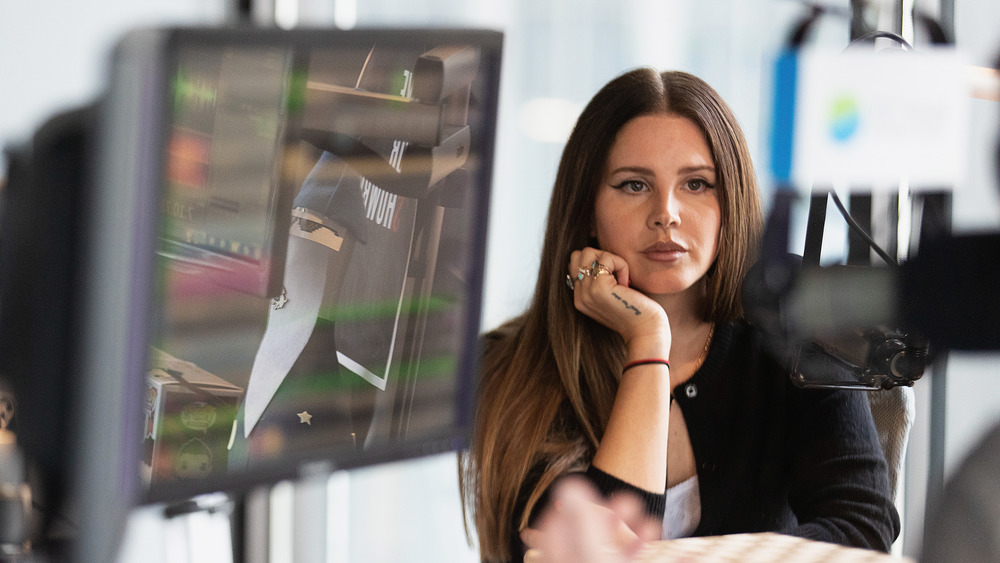 Mat Hayward/Getty Images
Lana Del Rey was met with criticism for her album cover's lack of diversity, but she took to Instagram to explain her decision. "These are my friends this is my life. We are all a beautiful mix of everything- some more than others which is visible and celebrated in everything I do," she stated via Instagram. "In 11 years working I have always been extremely inclusive without even trying to. My best friends are rappers my boyfriends have been rappers. My dearest friends have been from all over the place," she continued. "So before you make comments again about a WOC/POC issue, I'm not the one storming the capital [sic], I'm literally changing the world by putting my life and thoughts and love out there on the table 24 seven. Respect it."
Del Rey further addressed the criticism on BBC Radio 1. "Before I even put the album cover up, I knew what people were going to say," Del Rey said, reiterating her message to her Instagram followers. Going on to address several hot topics, Del Rey commented on President Donald Trump, whom she called "live-television psychopath crazy person." However, she added, "As bad as it was, it really needed to happen... We really needed a reflection of our world's greatest problem, which is not climate change, but sociopathy and narcissism — especially in America. It's going to kill the world. It's not capitalism, it's narcissism." Leave it to Lana Del Rey to tell it just as she sees it.