This Is Why Thomas Middleditch Has To Pay His Ex-Wife Millions Of Dollars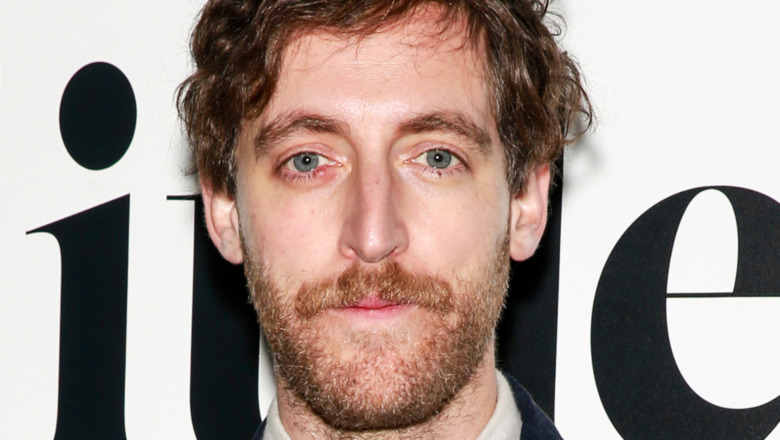 Shutterstock
The following article contains allegations of sexual misconduct.
Thomas Middleditch and Mollie Gates have finalized their divorce and, according to Us Weekly, the "Silicon Valley" actor will be giving his ex-wife a massive payout.
Court documents reportedly show that Gates will receive $2.625 million as part of the couple's civil settlement agreement. Middleditch has been ordered to deliver payments through December 2022, but he will retain his house and condo in Los Angeles, a cabin in Big Bear Lake, a home in Canada, his residuals and royalties from acting, his business entities, and his car.
After four years of marriage, Gates filed for divorce in May 2020. Middleditch also made headlines the following year when the Los Angeles Times reported in March 2021 that the actor had been accused of sexual misconduct. A woman alleged that he had made "lewd sexual overtures" towards her and her girlfriend in 2019 at the now-closed goth club Cloak and Dagger, repeatedly groping her in front of club employees, who did nothing. "I had no idea my actions were that weird for you," Middleditch wrote in a direct message to the woman afterwards. "I am so ashamed I made you uncomfortable."
But that's not the only public misstep Middleditch has had. Keep reading for more intel about his divorce.
Thomas Middleditch regrets sharing intimate details about their marriage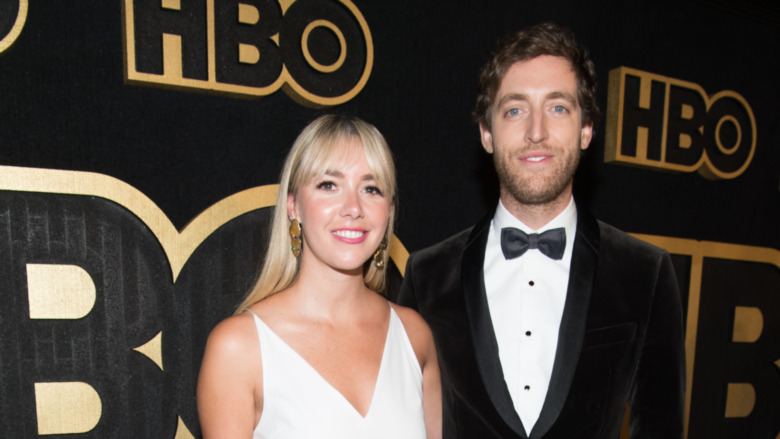 Emma Mcintyre/Getty Images
As Us Weekly reported, one reason listed for the million-dollar payout was a 2019 Playboy interview. In the article, Thomas Middleditch revealed he only told Mollie Gates he wanted an open marriage after the pair had already wed. "I don't know how much I can say, because I don't want my wife to be mad at me," the actor confessed at the time. "Only after I got married was I like, 'Mollie, I'm sorry, but we have to get nontraditional here.' To her credit, instead of saying 'F**k you, I'm out,' she was like, 'Let's figure this out.'"
Middleditch then claimed that having a rule-based open marriage "saved" their relationship. "We have different speeds, and we argue over it constantly, but it's better than feeling unheard and alone and that you have to scurry in the shadows," he insisted. "By the way, it's now called being 'part of the lifestyle.' The term swinging is old."
The actor and comedian later expressed regret that he had shared so much information about the marriage between himself and Gates. "To be honest, it's a thing I wish I could take back. It was poor execution," Middleditch told The Daily Beast's "The Last Laugh" podcast in April 2020, reflecting on his Playboy interview. 
"But I've learned to keep things a little more close to the chest. It was a painful [learning experience], to be honest," the "Silicon Valley" actor added.