What's Really Going On With Leslie Jones And Anthony Jeselnik?
Randy Shropshire/Getty Images
Leslie Jones and Anthony Jeselnik are not on the best of terms. The comedians have reportedly been feuding for years, and it seems to have started at the Comedy Store in Los Angeles. Jeselnik allegedly refused to give up his stage time when Jones asked for it, according to Page Six.
Both performers have worked their way up the comedy ladder over the past decade. Jones starred on NBC's "Saturday Night Live" for five seasons and she hosted ABC's reboot of "Supermarket Sweep," where she has "full creative control," according to Insider. She also voiced the character of Zeta in the 2019 movie "Angry Birds 2" and headlined a 2020 stand-up comedy special for Netflix, per The Wrap.
Although Jeselnik starred in his own Netflix special and has the "Jeselnik and Rosenthal Vanity Project" podcast, his career does not seem quite as prolific as Jones'. He's lent his talents to various Comedy Central projects, earned a Netflix special, and was the first stand-up comedian to appear on "Late Night With Jimmy Fallon," according to his website. Despite the comedians' respective successes, that hasn't stopped them from sparring with each other. 
The feud between Jones and Jeselnik is heating up. Keep reading for more details.
Leslie Jones and Anthony Jeselnik are not the best of friends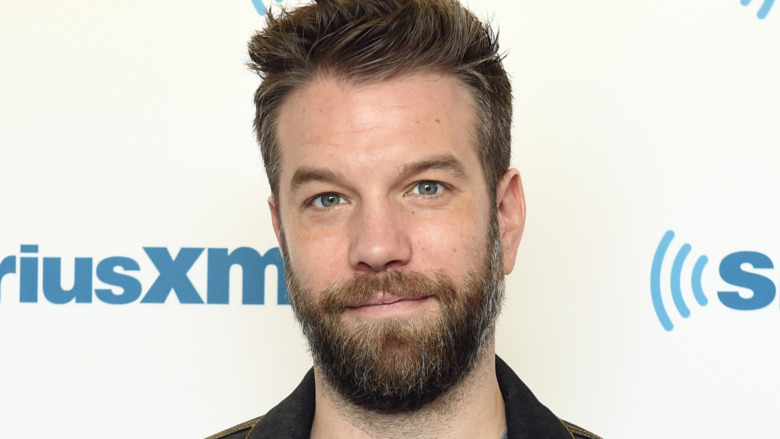 Ilya S. Savenok/Getty Images
Leslie Jones and Anthony Jeselnik's alleged years-long beef came to a head at a Los Angeles comedy club, according to Page Six. An unnamed comic showed up at the club and asked management to perform before Jeselnik "for five to ten minutes." Jeselnik claimed on his podcast, "Jeselnik and Rosenthal Vanity Project," that it quickly became clear the other comedian had no intention of stopping after a few minutes. "They are not doing [five to ten minutes] and that they are going to go as long as they can, strictly to f**k with me — strictly to big-time me," he said.
Management at Supernova Comedy club took it a step further when they told Jeselnik the comic refused to introduce him before his set. "The exact phrase was, 'They don't think they can introduce you with enthusiasm,'" Jeselnik recalled. "Which means that not only am I getting bumped, but I don't get to go next. Someone else has to go after that [so they can introduce me onstage]. So I'm going almost an hour later."
One Reddit user was quick to identify Jones as the comedian in question. "Leslie Jones [was] a surprise guest in the middle [of the show]," they wrote. "She does some material for the first 15 minutes, big red light comes on [to signal the end], then she just starts doing crowd work for the next 25 minutes." Yikes. It sure doesn't seem like these two will be sharing the stage any time soon.