Jimmy Fallon's Net Worth: The Tonight Show Host Makes More Than You Think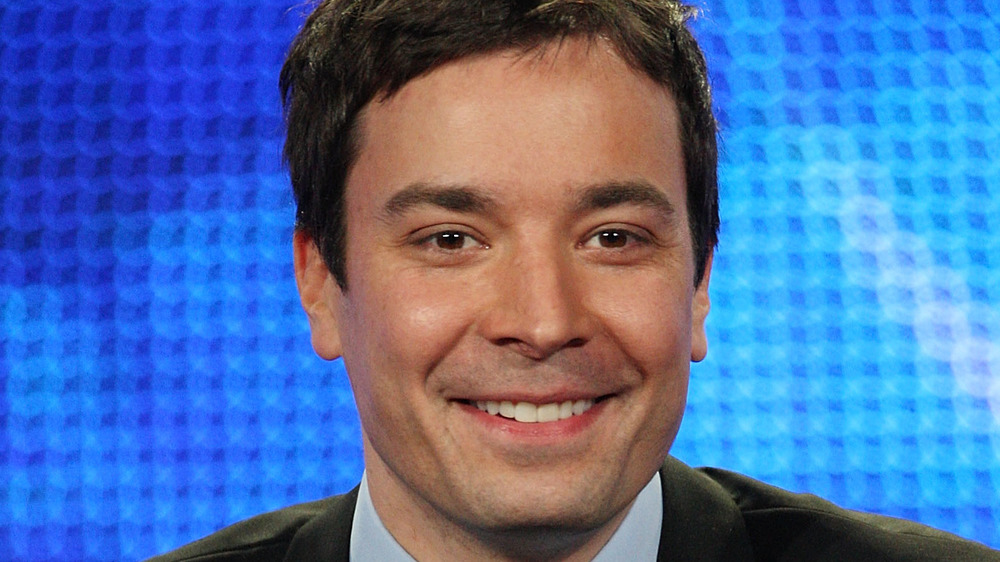 Frederick M. Brown/Getty Images
Jimmy Fallon may have been known for unintentionally laughing, or "breaking," during Saturday Night Live sketches, but if you had the net worth he did, you'd be laughing too! 
The brown-haired, boyishly lovable Fallon has become one of the biggest faces in the 21st Century talk show circuit. It seems like regardless of the guest (even when it was 2016 presidential candidate Donald Trump), Fallon has a huge grin on his face on The Tonight Show Starring Jimmy Fallon. And why shouldn't he? The comedian, who took over The Tonight Show for Jay Leno in 2014, gets to hang out with Paul McCartney and dance alongside Michelle Obama, all while raking in a ton of cash.
Born in Brooklyn, N.Y., the comedian and actor got his start performing in small clubs in upstate New York and then moved to Los Angeles to join the Groundlings comedy theater, per USA Today. But Fallon quickly came back to New York when he got that call from SNL. Fallon served as an impression-doling cast member on the variety show from 1998 to 2004, per Deadline, then moved to late-night fame. Along the way, he also starred in films like Fever Pitch and Taxi across from Queen Latifah. Though Fallon's film career may not have quite panned out, the rest certainly did. 
Scroll down to find out Fallon's impressive net worth.
Jimmy Fallon's Tonight Show salary is massive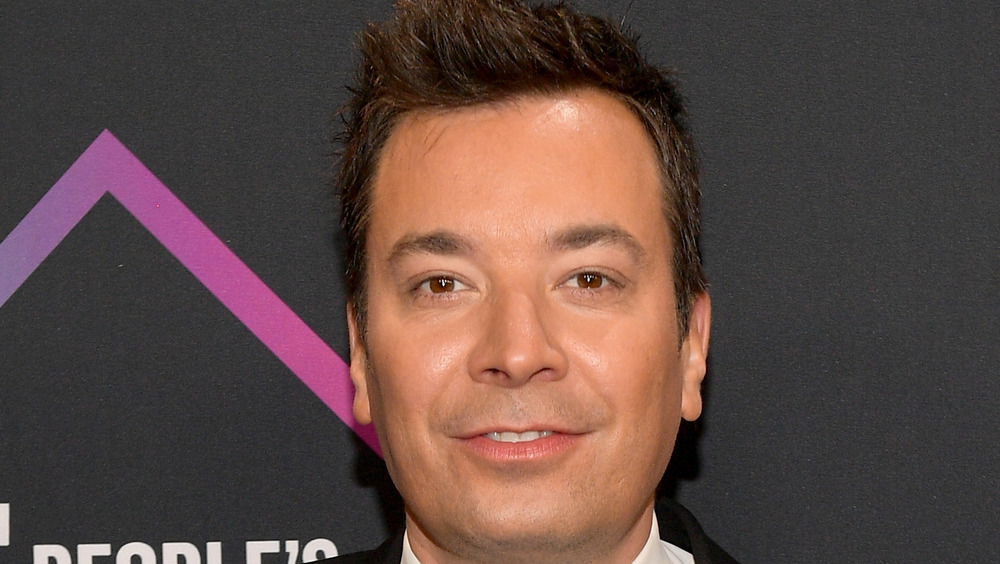 Matt Winkelmeyer/Getty Images
So what is Jimmy Fallon's net worth today? According to Celebrity Net Worth, the actor, comedian, and host is worth $60 million. But his yearly salary for The Tonight Show Starring Jimmy Fallon, which he began hosting in 2014 (he took over Conan O'Brien's talk show in 2009 then replaced Jay Leno in his slot five years later), is $16 million. Now that's a good gig! 
Real estate-wise, Fallon has made some pretty impressive choices as well. According to Architectural Digest, Fallon bought his first condo in a Manhattan apartment building in 2002 for $850,000, at, per Celebrity Net Worth, the urging of Saturday Night Live show-runner Lorne Michaels. Michaels was onto something. In 2021, Fallon listed his apartment, which, over time, he had added another three units to with wife Nancy Juvonen, for $15 million. The three-floor apartment spans a massive 4,950 square feet and has six bedrooms and five bathrooms. It also has a huge vintage bar and even a secret staircase door. It looks ... amazing.
"Don't do it for money. You'll never make money. Do it because you like it and you like what you're doing," Fallon said when prompted to dish out some advice for USA Today in 2018. "And then, the secret is, you may end up making money. But don't go into it thinking that you're doing this for money, because I never thought about money. Never, ever."