Kathie Lee Gifford Opens Up About Her New Relationship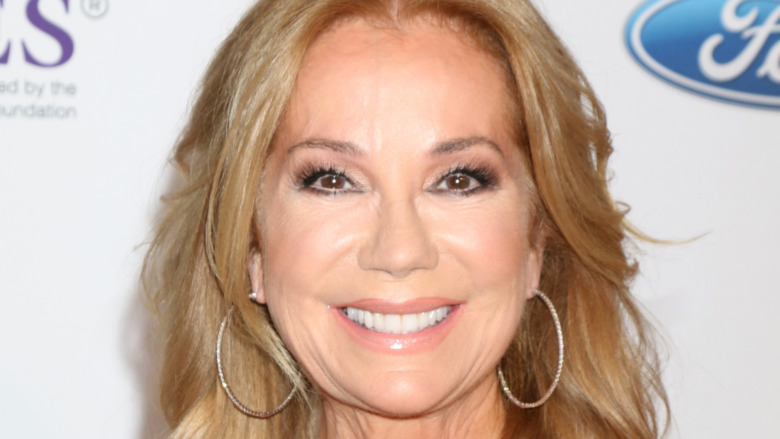 Shutterstock
There's a new man in Kathie Lee Gifford's life, and she's spilling some of the deets. As fans know, Kathie Lee married Frank Gifford in 1986 (via Closer Weekly), and the two had two beautiful children together — Cassidy Gifford and Cody Gifford. During her time on "Live With Regis and Kathie Lee," she regularly raved over her husband, and the same was true during her stint on the fourth hour of "The Today Show," where she would sip wine with Hoda Kotb and gush over her husband. 
Kathie Lee's world flipped upside down when she lost her husband in 2015. Frank's death had a profound impact on Kathie Lee, and she chatted with AARP about the aftermath and how it affected her. "You battle a lot of things when you get older, especially as a widow, when you lose a spouse," she revealed (via USA Today). "It dawned on me the other day, I'm a widow, I'm an orphan, because my mother also passed, and I'm an empty nester all at the same time." 
The talk show host also shared that you shouldn't let what you've lost define you, but instead should allow what you have define you. "I'm making big changes in my life because I need to, really big changes that are feeding my soul. Otherwise, despair sets in and loneliness can be crippling," she shared. 
Kathie Lee has found a special someone again and she can't stop talking about him. Keep scrolling for more deets on the hot new romance.
Inside Kathie Lee Gifford's new relationship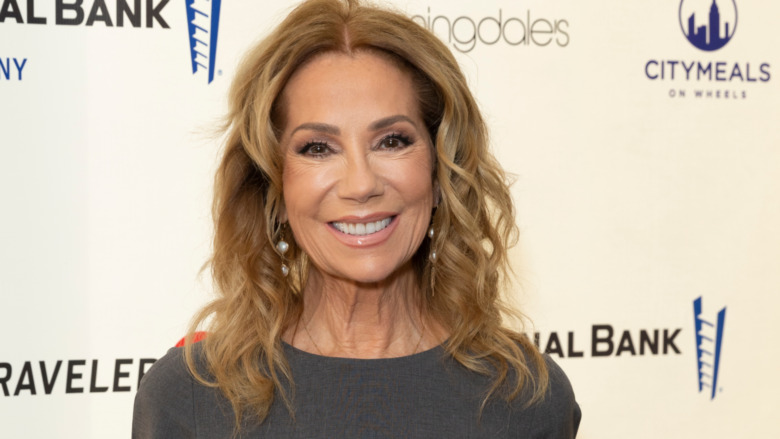 Shutterstock
Kathie Lee Gifford's heart appears to be on the mend years after losing her beloved husband, Frank Gifford. The mother of two returned to her old stomping grounds on "The Today Show" in late April, revealing that she found a special someone worth raving about. The television personality spilled a few details to Savannah Guthrie, Al Roker, and Carson Daly, sharing that she is in a "really special relationship with somebody that is nice and fun and healthy."
Sadly, she did not give the name of her new suitor, but that still didn't stop her from raving over her guy. "It's just happy, and I don't want to mess it up, and I probably already have by just even mentioning it," she shared. "To be in a place where you feel like every aspect of your life is good, that nothing's missing, and that's a beautiful place to be. I'm just so grateful." 
She added a few more details on the romance during "Today with Hoda and Jenna," saying that he's exactly what she needs for this period of her life. "Different seasons of life — we weren't meant to know each other before, it's right now. We don't know what the future holds at all, but we're having fun today." She also called him "the smartest person" she's ever met and shared that he has a sense of humor. We can only guess who the lucky guy is, but we must say we're thrilled that Kathie Lee found love again! 
Kathie Lee Gifford's failed first marriage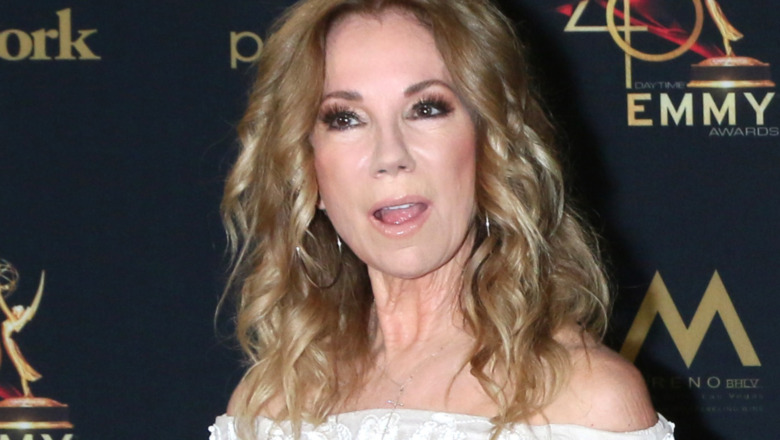 Shutterstock
When most people think of Kathie Lee Gifford's relationships, they likely think of her husband Frank Gifford. However, the talk show personality was actually married before him. Kathie Lee opened up about her marriage to Paul Johnson, a composer, in her book "It's Never Too Late." She and Johnson met at Oral Roberts University, and the pair married in 1976. However, the marriage wasn't what she anticipated it would be. "I was excited about starting a life with someone, but he didn't feel the same way," she revealed to People in 2020, sharing that the two were not intimate. "I felt humiliated sleeping in my guestroom."
Kathie Lee also confessed that the way Johnson treated her during their short-lived marriage had a significant impact on her. "It was so damaging to me on so many levels, damaging for me emotionally as a woman to be rejected after saving myself all those years," she shared. "And then it was so disappointing on a spiritual level, because I had to ask the Lord, 'How did I get this so wrong anyway?' I don't even like to call him my husband because he wasn't in the truest sense of the word."
Kathie Lee remained married to Johnson for six years, but she wasn't the one who ended the marriage — Johnson chose to leave her. However, Kathie Lee admitted that it was a relief for because, deep down, she knew that it wouldn't work out since they both wanted different things.