How Much Is Addison Rae Actually Worth?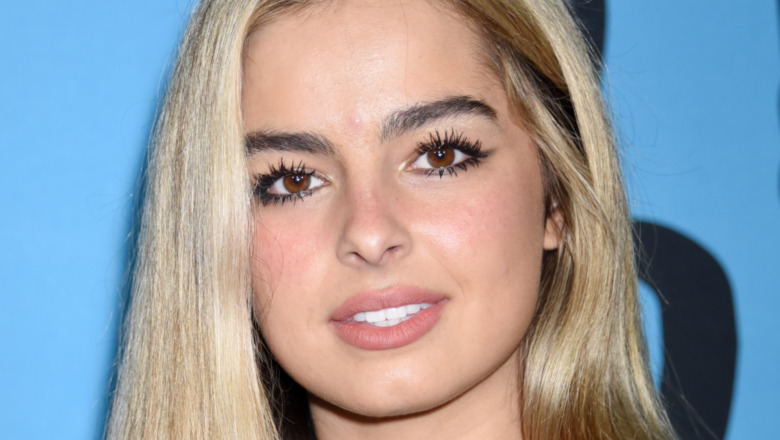 Shutterstock
Addison Rae is a force to be reckoned with on TikTok. The 20-year-old has accumulated a massive following of 79 million-plus followers on the video-sharing platform. And her popularity has transferred over to Instagram, where she boasts an impressive following of more than 37 million followers. Rae hangs out with the likes of Kim Kardashian and her sister Kourtney Kardashian, and (admit it) we're probably all just a little bit jealous of how quickly she rose to fame. 
Born Addison Rae Easterling, Rae was just your average student at LSU, living a totally normal life and "studying broadcast journalism," according to Forbes, when some of her TikTok videos went viral. In 2019, people began recognizing her around campus, and that's when she knew she was onto something big. "My name would be called out when I was walking to class, which was pretty mind-blowing," she told the outlet. Rae also explained to Hollywire, "I made a post, and it was just with a friend, and literally, out of nowhere, it got 93,000 likes. I was like, woah. I like this. I like the feel of this." The star kept making more posts, including some videos with her mom. "That was kind of the main thing that blew up," Rae added. She's since dabbled in acting, released a single, and even has a clothing line. 
Keep scrolling to find out how much Rae is worth today. We'll give you a hint... it may be more than you think! 
Addison Rae has TikTok'd her way to millions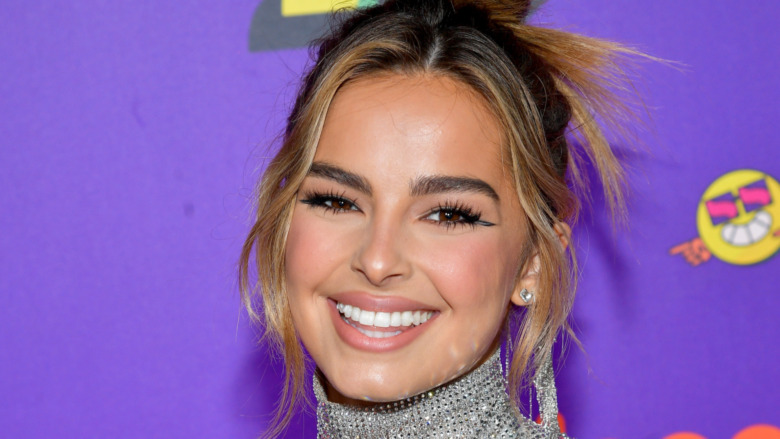 Matt Winkelmeyer/kca2021/Getty Images
So just how successful is Addison Rae? According to Celebrity Net Worth, Rae is worth an estimated $5 million. In 2020, she became the highest-earning TikTok star, per Forbes, earning an estimated $5 million in 2020. Charli D'Amelio is still the most followed account as of this writing, but Rae has her beat, net worth-wise, by $1 million. How is that possible? Well, Rae has several sponsors, including American Eagle, per WWD. Also, as NBC News reported, TikTok stars earn anywhere between $5,000 to $8,000 per sponsored post for every five million followers. Rae also rakes in cash from her YouTube page, which boasts 4.8 million followers.
Since her widespread fame, Rae moved to Los Angeles, Calif., as famous TikTokers and Instagrammers do. According to Dazed Digital, she currently resides in the "Hype House" with around a dozen other influencers (she was an "early member," per the outlet). According to Any Home, their house is worth an estimated $3 million, but Rae doesn't own it; she rents it with her roommates. Rent is reportedly around $17,500 a month, per the outlet. Must be nice! 
"I love where I am, I love what I do," she said on her podcast, per Just Jared. "And I love the people I'm around. I have no issue with my life being public ... Life literally is just what you make it, and I'm mentally so strong, I feel like, that it doesn't affect me anymore."