Why Morgan Wallen Isn't Allowed To Attend The Billboard Music Awards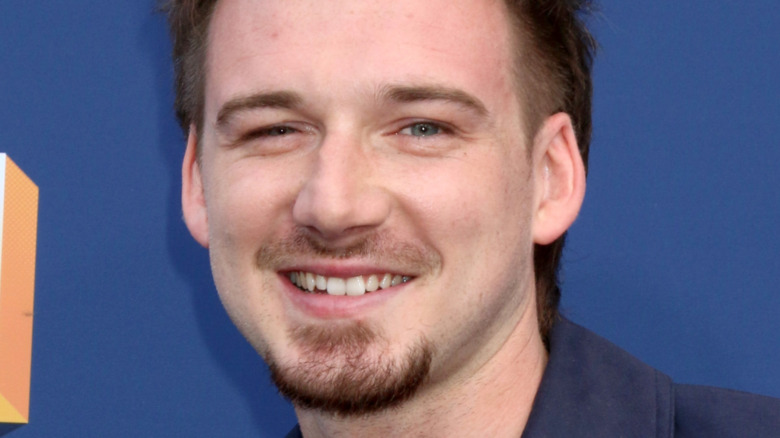 Shutterstock
Those unfamiliar with country music might not know the name Morgan Wallen, but even the most fair weather country fan will. Wallen was once considered the next up and comer in the industry. However, 2020 and so far 2021 were not good years for Wallen.
Wallen got his start on "The Voice." He didn't win, but he made a name for himself. Soon enough, Wallen had a record deal. However, that's when things started going south. Wallen was slated to appear on "SNL" in October 2020 but the offer was rescinded when he was arrested for disorderly conduct at a Nashville bar. SNL barred Wallen from performing as his being at a bar conflicted with their COVID-19 polities.
Wallen laid low for a while after that, but then in February 2021, he got in major trouble for using a racial slur while out partying in Nashville. Wallen was suspended from his record label and received some significant blowback from his colleagues. In typical celebrity style, Wallen issued a social media apology for his behavior.
The bad news keeps on coming for Wallen, who is nominated for a Billboard Music Award in 2021, but will reportedly not be allowed to attend the show. Here's the scoop.
Morgan Wallen is in serious trouble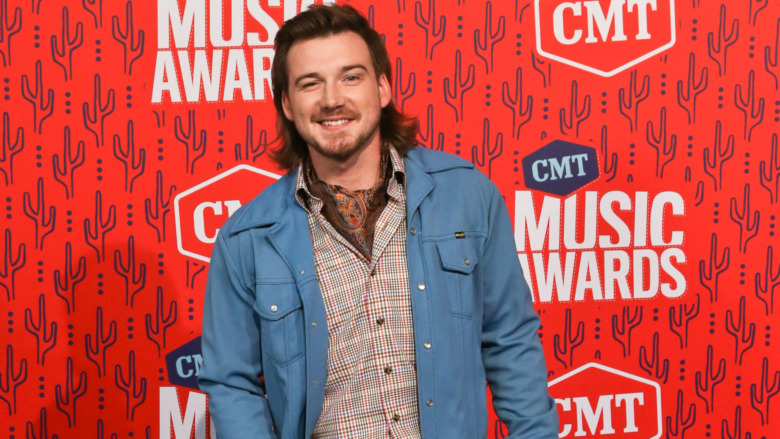 Shutterstock
Morgan Wallen's slate of potential accolades at the 2021 Billboard Music Awards is impressive. Wallen is nominated for a whopping six honors across five different categories. That's not bad for someone who started on a reality TV show a few years ago. However, Wallen won't be around to enjoy the fruits of his labors as he's been banned from attending the awards ceremony.
In a surprising move by Dick Clark Productions, the company issued a statement making their feelings about Wallen's recent behavior clear. As a reminder, the behavior in question is Wallen drunkenly and repeatedly yelling the N-word while out on the town in Nashville TN, which was caught on video in February 2021. "I'm embarrassed and sorry," Wallen said in a statement to TMZ. "I used an unacceptable and inappropriate racial slur that I wish I could take back. There are no excuses to use this type of language, ever. I want to sincerely apologize for using the word. I promise to do better."
Wallen might have apologized but that wasn't enough for Dick Clark Productions, per Billboard. Their statement read: "Morgan Wallen is a finalist this year based on charting. As his recent conduct does not align with our core values, we will not be including him on the show in any capacity (performing, presenting, accepting)." 
And that's the tea.