Kayleigh McEnany Is More Qualified Than You Realize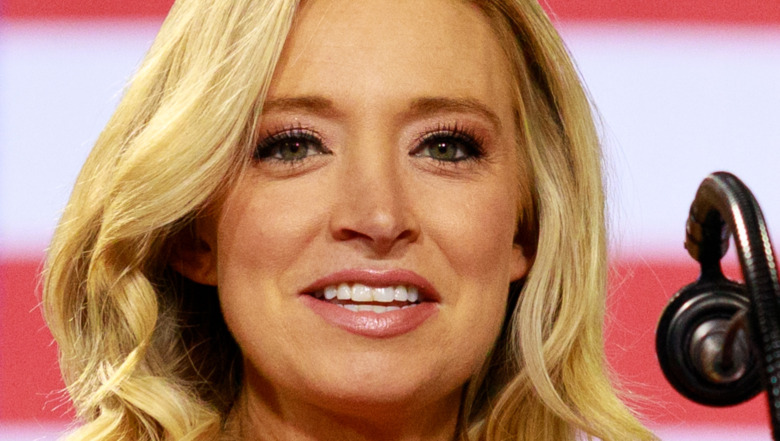 Shutterstock
Former White House Press Secretary Kayleigh McEnany is becoming pretty well known for opening her mouth and frequently inserting her foot firmly into it. The latest incident of this came when she criticized President Biden for commenting on the Derek Chauvin trial, per The Hill, and said that Presidents shouldn't "inflame the tensions." Safe to say, not everyone was a fan of that statement. 
And who can forget when she said, "We will not see diseases like the coronavirus come here," per Rolling Stone. As of this writing, 574,000 Americans have died due to COVID-19, according to The New York Times. She later amended her statement, saying she was referring to former President Trump's decision to ban Chinese travelers. Or there was also the time, pre-Trump presidency when McEnany was working at CNN and made quite a bold statement. "Donald Trump has shown himself to be a showman. I don't think he's a serious candidate. ... It's a sideshow. It's not within the mainstream of candidates," she said. "I'm here to tell you he's not going to be anywhere near the top 5."
From some of the things McEnany has said, it wouldn't be unreasonable to think she's ill-equipped for her position. But that's not the case at all. McEnany actually has an impressive education and employment history.
Kayleigh McEnany has degrees from Georgetown and Harvard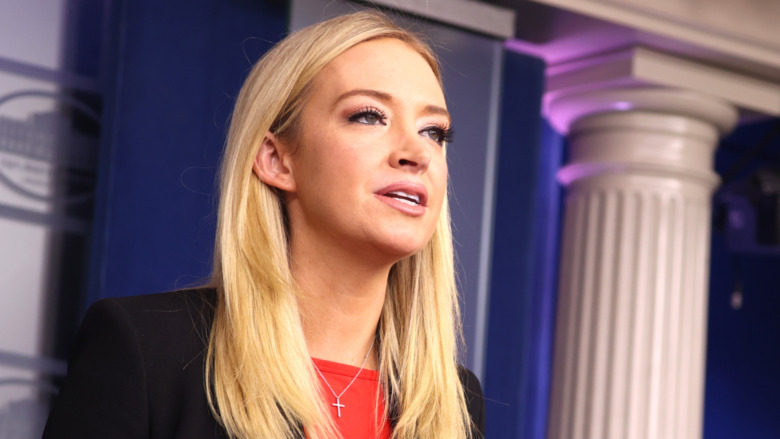 Tasos Katopodis/Getty Images
Kayleigh McEnany has been into politics since she was a student at the Academy of the Holy Names high school in Tampa, Fla. She volunteered for the George Bush-Dick Cheney campaign in 2004. From there, she went to Georgetown University to study in their School of Foreign Service. According to The Guardian, she then interned in George W. Bush's White House and did a year abroad at Oxford. She enrolled in law school at the University of Miami and transferred to Harvard later. She also interned in the White House Office of Communications, writing media briefings, according to the University of Miami School of Law.
Her first job was as a research assistant at Fox News for Mike Huckabee's show. While in law school, she started appearing as a contributor on CNN. Once Trump was elected in 2016, she became a spokesperson for the Republican National Committee. In 2018, she published the book "The New American Revolution: The Making of a Populist President." From there, she went to work for Trump's 2020 campaign. According to Fox News, McEnany was promoted to White House Press Secretary on April 7, 2020, and remained in the position for the remainder of Trump's term.
Van Jones worked with and mentored McEnany "What I hope people can acknowledge is there's very few people in either party who can accomplish what Kayleigh has accomplished in such a short time," Jones said, per The New York Times. People keep taking her lightly, and they keep regretting it."