The Unexpected Thing Kelly Rowland Just Admitted About Beyonce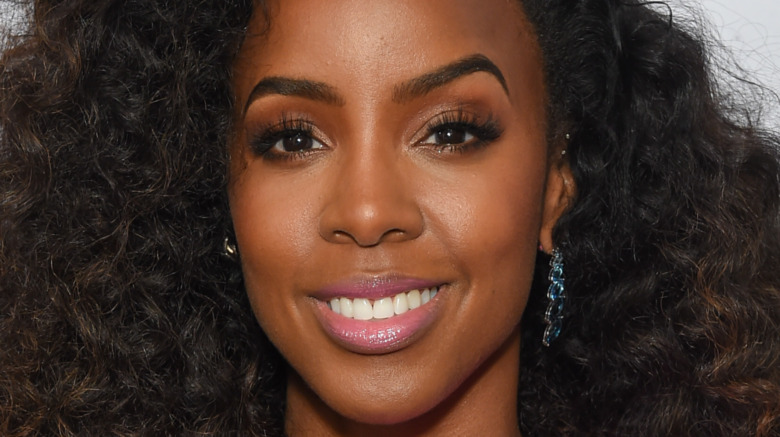 Shutterstock
It has been a minute since Kelly Rowland, Beyoncé, and Michelle Williams were dominating the charts as the trio of independent women that was Destiny's Child. Although the iconic girl group disbanded in 2006, they never truly broke up. After all, years after their joint statement announcing they merely needed a break from the group after "working together since we were 9 ... and touring together since we were 14" (via Today), the powerhouses reunited at the 2013 Super Bowl halftime show and the 2018 Coachella festival to do some empowering booty-shaking together.
With Williams transforming into an award-nominated Broadway and West End actor, Rowland churning hits like 2004's "Dilemma" (who can forget that chorus' catchy falsetto?), and Beyoncé making several iconic solo albums, successfully foraying into acting, and making her own Disney+ art film in "Black Is King," their post-Destiny solo careers have all gone pretty darn well. How have the inseparable talents gotten on personally as they embark on separate professional journeys? Keep reading for the surprising revelation Rowland shared about her former bandmates in April.
Beyoncé and Michelle Williams watched Kelly Rowland give birth
Beyoncé and Michelle Williams helped welcome another Destiny's Child into this world, according to Kelly Rowland. When Rowland gave birth to her second child, son Noah, in January, she was surrounded by loved ones — including her two famous bandmates, she told People in April. COVID-19 lockdowns weren't stopping Rowland from including the two women she called "sisters" in Noah's birth, finding a clever workaround. "We had our family join on Zoom," Rowland divulged. "They were able to see Noah come into the world. It was beautiful."
Beyoncé's mother Tina Knowles, who had been famously behind many of Destiny's Child's colorful performance ensembles, was also present, according to Rowland. Calling Beyoncé and Williams "awesome, awesome, awesome, awesome" aunts to her children, the singer told the entertainment news outlet their enduring bond was "a gift, because... the industry doesn't really make friendships."
In February, Rowland had related to Entertainment Tonight that the two had also met Noah in person the first chance they could. "The girls were literally over here at the house just recently and when they met the baby, it was like another part of my heart," Rowland sweetly shared. "Being able to share space with Michelle and Bey is truly a gift."