How Much Was Anne Douglas Worth?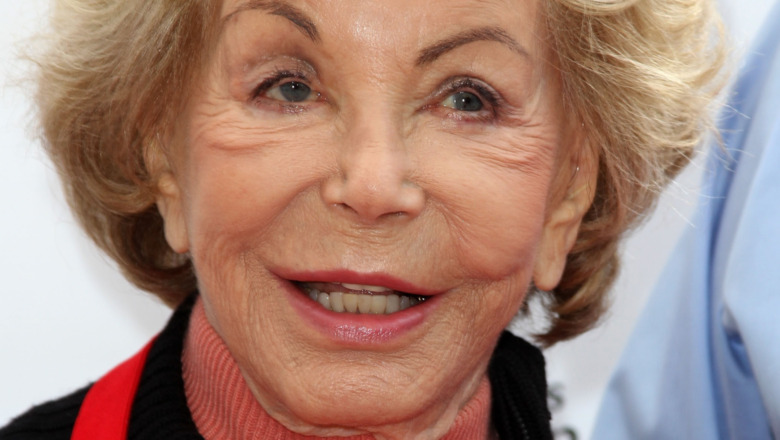 Valerie Macon/Getty Images
Anne Douglas, the beloved wife of the late, legendary actor Kirk Douglas, died at the age of 102 on April 29, per CNN. A spokesperson confirmed the news in a statement, sharing that the Douglas family matriarch died "peacefully at home" in Beverly Hills. She is survived by her children Peter and Joel, as well as her famous stepson, Michael Douglas.
According to Variety, Anne escaped Nazi-occupied Germany to go to France where she eventually met Kirk in 1953. Per the outlet, "he offered her a job as his publicist while in Paris to film "Act of Love." They married one year later in Las Vegas and spent over 65 years together. As the wife of a Hollywood icon, Anne enjoyed an extravagant lifestyle filled with red carpets, haute-couture fashion, and more. However, her affluent life also inspired her to give back and she became an "avid philanthropist," per Deadline, co-founding the Cedars-Sinai Research for Women's Cancers in Los Angeles.
It turns out, a lot of Anne's money went to charity. Keep scrolling to find out how much she was worth and why her and Kirk's children aren't getting a penny.
Anne Douglas' children will not inherit her massive fortune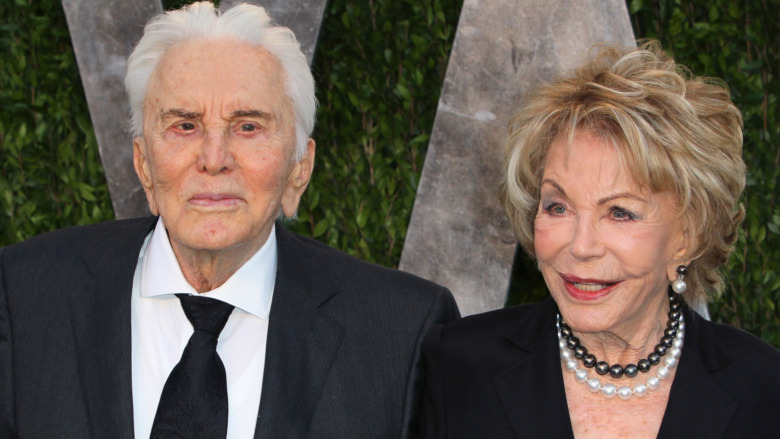 David Livingston/Getty Images
According to Celebrity Net Worth, Kirk Douglas was worth $60 million at the time of his death in February 2020, and because the two were married, it is believed some of his fortune went to his wife, Anne Douglas, per Meaww. 
When he died, The Mirror reported that the Hollywood actor left $50 million of his $60 million fortune to the Douglas Foundation, which he and Anne founded in 1964. The organization is "one of the entertainment industry's largest and oldest private philanthropic institutions, the Foundation is committed to helping those who might not otherwise be able to help themselves."
At the time, The Mirror claimed none of the couple's money would go to their children or grandchildren. Per The Hollywood Reporter, Kirk and Anne also had a multi-million dollar trust. "My wife is very smart," Kirk said in 2015. "Fifty years ago she set up a trust, and it's been growing ever since. So recently [in 2012] I said, 'How much money do we have in that?' And she said, '$80 million.' I said, 'What?!'" Anne added, "He said, 'I want to give it away.' And that's exactly what's happening." She also said that doing "good" with her money made her feel good.