Who Is Alanis Morissette's Husband?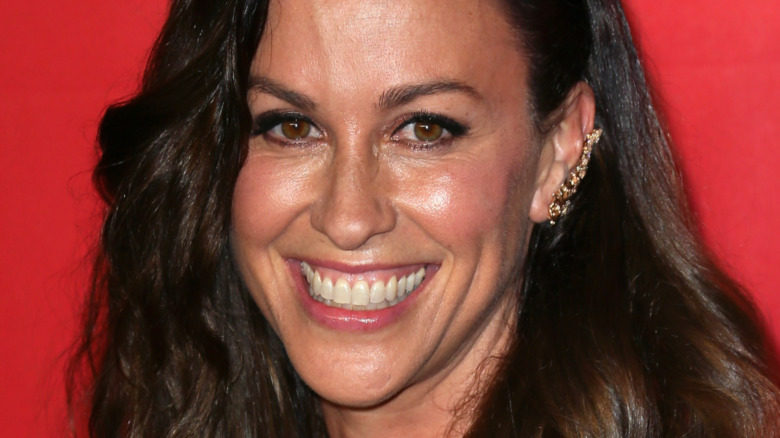 David Livingston/Getty Images
How wonderful it must be in Alanis Morissette's home. The iconic '90s rocker, who's awaiting the reopening of the brilliant new Broadway musical based on her seminal album "Jagged Little Pill" (which you should see as soon as possible), has three children with her husband, Mario Treadway, a musician who performs under the name Souleye. Their house must be filled with music, creativity, and love.
Morissette started her career at age 16 with a dance-pop debut album called "Alanis," released only in her home country of Canada. But with "JLP," her third album, she took a major stylistic turn into blistering, political alt-rock, scaring and thrilling people the world over and paving the way for other women in rock. Several albums followed, including "Supposed Former Infatuation Junkie," and "Under Rug Swept," and her latest, "Such Pretty Forks in the Road," was released in July 2020.
Though Morissette was at one point half of Hollywood's it-couple with Ryan Reynolds, that relationship ended in 2006 and she has been happily married to Souleye since 2010. The two met at a meditation gathering in 2009 and started dating (per Your Tango), and married in a quiet ceremony in their home on May 22, 2010 (via People). Their first child, son Ever Imre, arrived on Christmas Day of that year (per Heavy). Daughter Onyx Solace was born in 2016, and their third child, son Winter, was born in 2019.
Let's learn some more about Morissette's husband, Souleye.
Mario 'Souleye' Treadway and Alanis Morissette are likeminded — spiritually and politically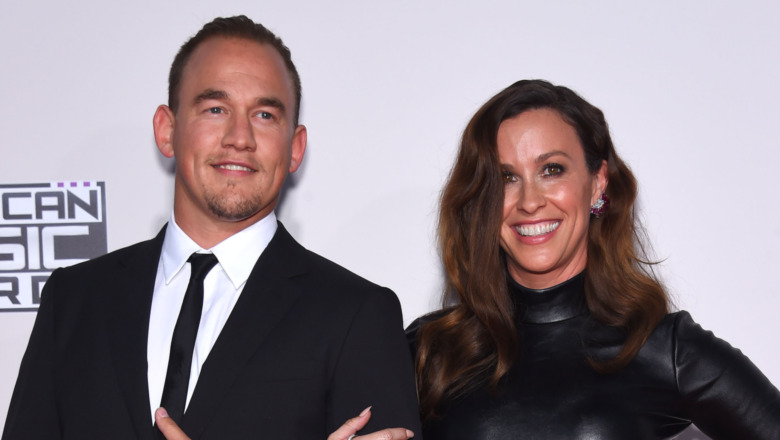 Shutterstock
Politically-conscious rapper and hip-hop artist, Mario Treadway, aka Souleye, has released a dozen albums since his 2002 debut, "Soul Sessions." That's an album every one or two years, except for a gap from 2008 to 2013 — which is around the time he met, married, and had a baby with Alanis Morissette. So, that gap is understandable.
According to his website, Souleye started rapping in high school in Sturbridge, Massachussetts, apparently fueled by a bonfire party in 1996, where he and another kid swapped lyrics. That spiritual environment has influenced his music ever since. Souleye abandoned his college basketball scholarship to focus on music and he traveled with the Transcendental Alliance, "a collective of conscious hip hop artists," per Heavy. When his brother's suicide brought him back home, he found a sticker that simply read "Music Matters." It became a mantra that he lives by.
Souleye's early influences — Biggie Smalls, Tupac, and Hieroglyphics (per Your Tango) — gave way to a more spiritualistic style inspired by lots of other genres. Hip-hop, while still a big influence, discouraged him, because of its confrontational, sometimes violent lyrics. He wanted to make music that was positive and that mattered. "There's enough punching of people in the face," he says on his website. "It's time we make eye contact." Now he incorporates electronic music, trip hop, and even bluegrass into his music, while considering mystical influences like meditation, yoga, and Raki. He sure sounds like the perfect match for Morissette!